'Virtually' Impossible to Miss: JES Global Summit XII
Rescheduled speaker series streaming throughout month of May
According to Dr. Ferki Ferati, the President of the Jefferson Educational Society, the JES team was initially resistant to a virtual event.
"The Global Summit is such a special program for us that we initially did not want to hold it virtually," he said. "We pushed the in-person Summit to November of this year but wanted to provide the community with content until we are able to resume in-person programming safely."
So Steve Scully, the chair of the Global Summit, Vice President Ben Speggen, and Ferati got together to arrange the Summit XII lineup, scheduled for the last three full weeks in May. 
While the organizers had to forgo the preferred in-person aspect, a virtual event does have some benefits.
"A key difference for the Virtual Global Summit is that we didn't have to ask our speakers to commit up to two days of their time to come to Erie," Ferati commented. "We were asking our speakers for an hour to an hour-and-a-half of their time. The logistics of securing speakers was easier."
One of the summit's great strengths is the versatility of its speakers, from a variety of fields and on a whole host of subjects, and this spring edition does not disappoint. Ferati is entirely enthusiastic about the lineup and the discussions they will generate. 
"As a community, we must be bold enough to have more than one conversation at a time, and those can often vary widely," he said.
Global Summit XII is an excellent standalone event, but it's also something of a precursor to Global Summit XIII in November, with the original XII slate — which had to be canceled in 2020 due to the pandemic — all honoring their speaking commitments.
Events all begin at 7:30 p.m.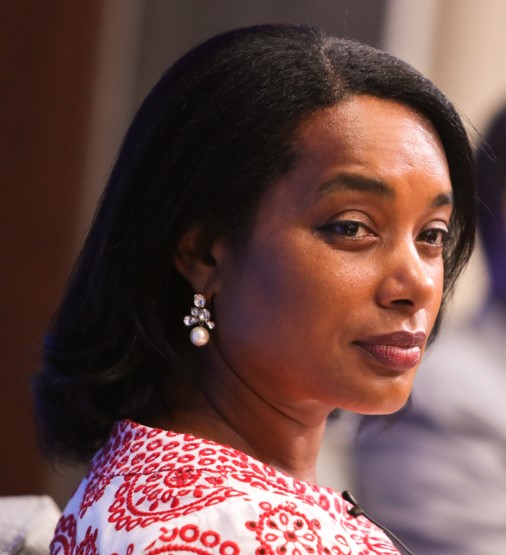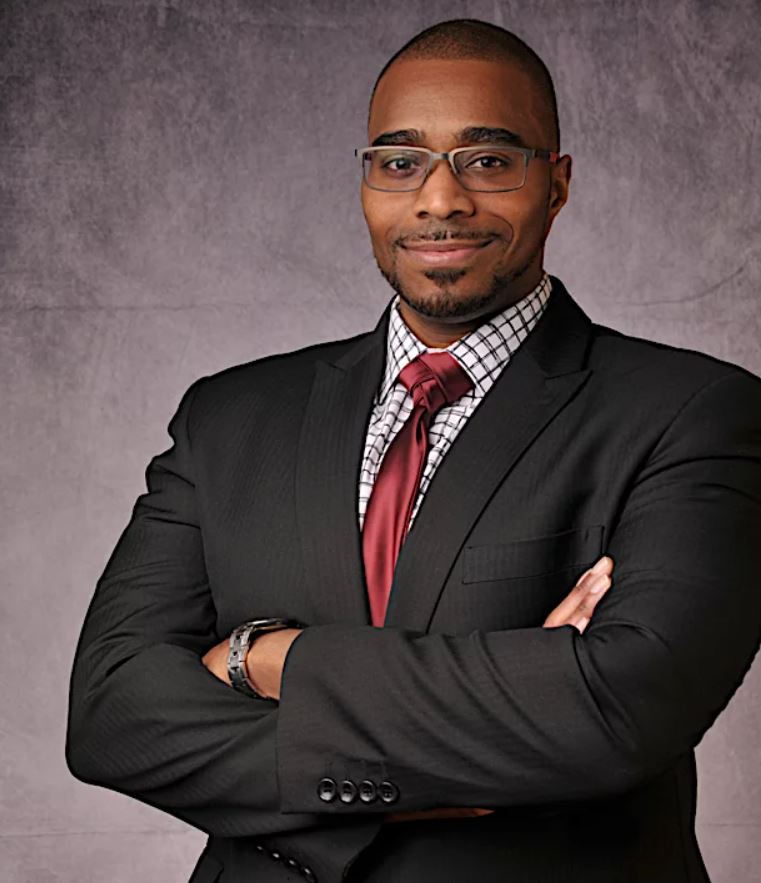 Monday, May 10
 Addressing Policy Reform and Racial Equity with Camille Busette and Rashawn Ray
Racial injustice can never be righted until the policies and laws which govern our society are changed. Enter Camille Busette, director of the Brookings Race, Prosperity and Inclusion Initiative, and Rashawn Ray, a David M. Rubenstein Fellow at the Brookings Institution and professor at the University of Maryland. The two will combine their insight, research, and expert analysis to discuss the ways in which minority communities have been lawfully exploited and oppressed, and what can be done to change it.
  7:30 p.m. // Register at JESErie.org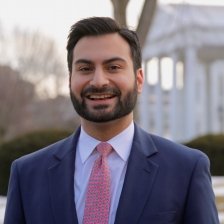 Tuesday, May 11
A Conversation with Ali Zaidi, Deputy National Climate Adviser to the Biden Administration 
If you were a student at General McLane High School between the years of 2000 and 2004, you might have shared a class or a hallway with this next illustrious speaker. Ali Zaidi, who moved to Edinboro with his family in 1993, is a Pakistan-born attorney and political advisor; he is also a current member of the Biden Administration, serving as the very first Deputy White House National Climate Advisor, under Gina McCarthy. He is part of an essential climate change team that will help the president shape environmental policy for the next four years and beyond.
 7:30 p.m. // Register at JESErie.org
Wednesday, May 12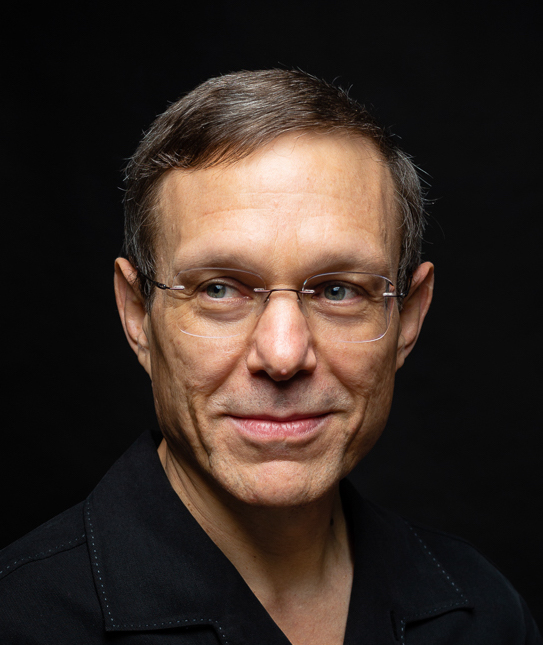 Avi Loeb — Extraterrestrial Life: Are We the Sharpest Cookies in the Jar? 
Are we alone in this massive expanse we call the Universe? Avi Loeb, the chairman of the Astronomy department at Harvard and author of Extraterrestrial: The First Sign of Intelligent Life Beyond Earth, thinks not, and he's got receipts. Loeb has been shaking up the astronomical world for years with his theories, particularly that concerning 'Oumuamua, an unidentified interstellar object that was detected in 2017. Loeb believes, based on its appearance and movement, it was a solar "light sail" from a defunct faraway galaxy. Intrigued? You're not alone — and maybe neither are we.
 7:30 p.m. // Register at JESErie.org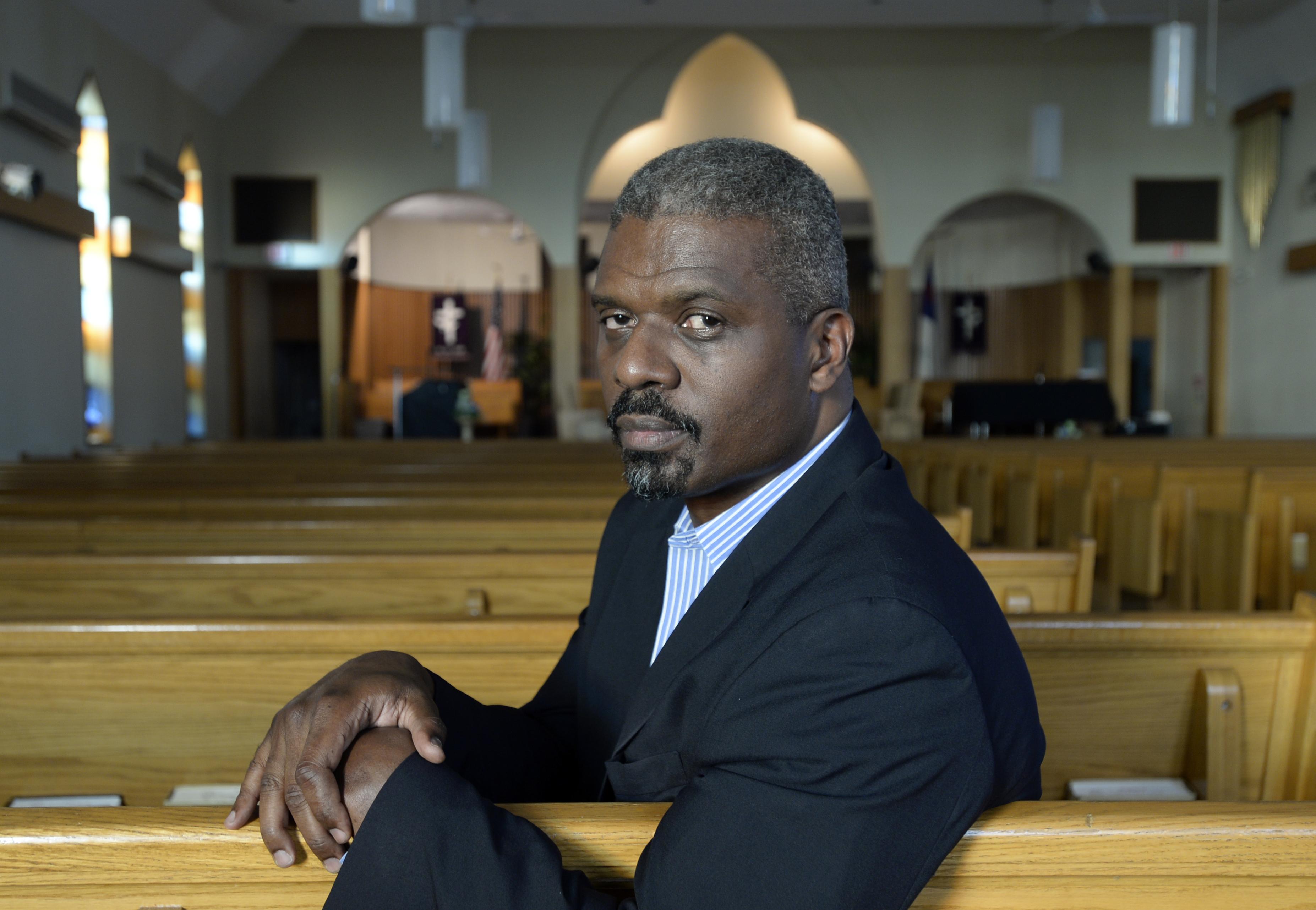 Thursday, May 13
A Conversation with Rev. Jeffrey Brown: Race in America and Today's Black Lives Matter Movement 
Reverend Jeffrey Brown has been credited with playing a major part in the "Boston Miracle" — a reduction in youth homicides in the Massachusetts capital over the course of eight years, from 73 deaths to none — and he founded RECAP, Rebuilding Every Community Around Peace. The Baptist minister's life has been devoted to ending racial violence through his faith, his organizations, and the municipal models he has developed and shared with cities nationwide. 
 7:30 p.m. // Register at JESErie.org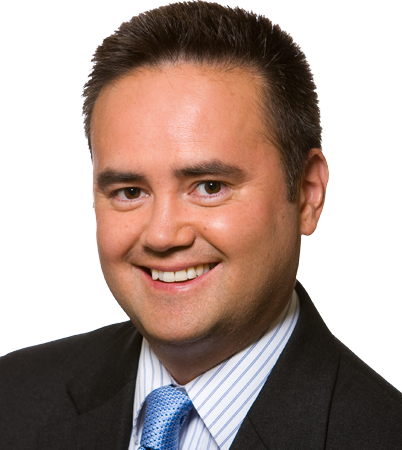 Friday, May 14 
Nile Gardiner — The Iron Lady on Screen: Discussion Margaret Thatcher in Film and on TV
If you happened to catch the latest season of Netflix's The Crown, you couldn't miss Gillian Anderson's stunning performance as the late Margaret Thatcher, Britain's prime minister from 1979 to 1990. But how authentic was Anderson's portrayal? Or Meryl Streep's in the film The Iron Lady? Nile Gardiner, an aide to Thatcher and director of Thatcher Center for Freedom and fellow at Heritage Foundation, will dismantle media portrayals as needed and describe the real person at the heart of world politics for 11 years.
 7:30 p.m. // Register at JESErie.org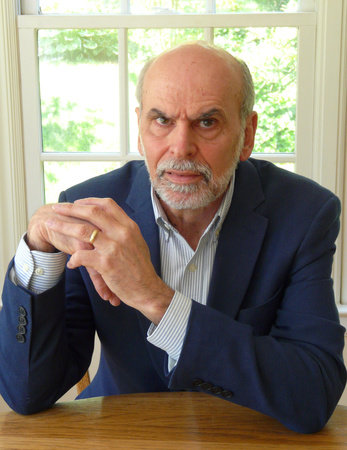 Monday, May 17
Gerald Seib — We Should Have Seen It Coming: From Reagan to Trump — A Front-Row Seat to a Political Revolution
Gerald Seib's rise to Washington bureau chief at the Wall Street Journal has afforded him some spectacular views — not only to the tidal wave political force that is Trump but to all the elements that have been in play long before the real estate mogul even considered filling the highest office in the land. This Pulitzer Prize-winning journalist has covered Washington politics since 1987; his insights provide an invaluable insider's perspective.
7:30 p.m. // Register at JESErie.org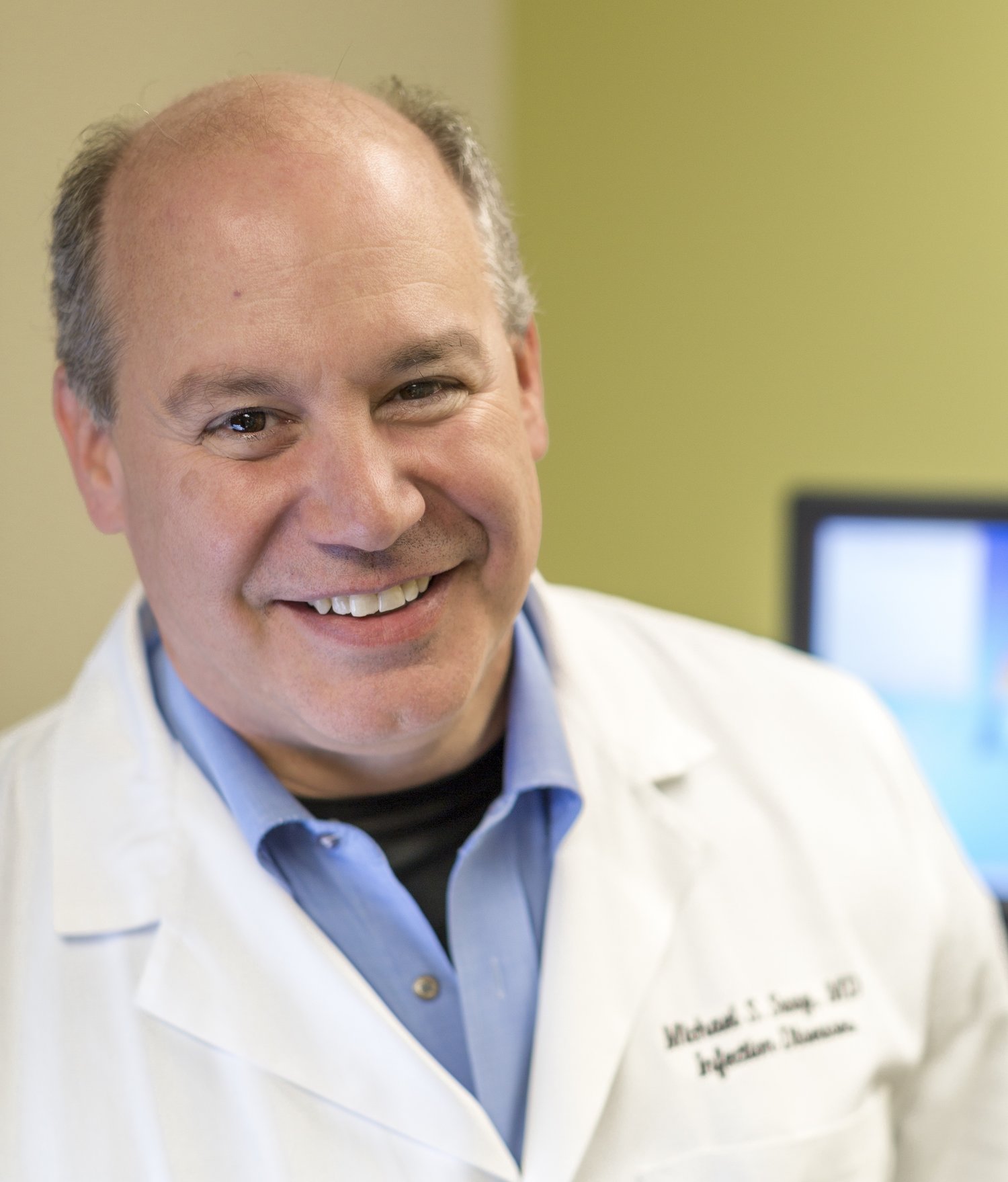 Tuesday, May 18
Dr. Michael Saag — The Global Coronavirus Pandemic and America's Path Forward 
In a December 2020 interview with AL.com, Dr. Michael Saag — already renowned the world over for his groundbreaking research with the HIV/AIDS virus — described his mission back in March as both a deeply concerned physician and a COVID-19 patient himself: "Put a story to the numbers." As an infectious disease expert, he realized that sheer data would not be enough to convince Americans to put on a mask and socially distance. Dr. Saag, who is currently the director of infectious disease at the University of Alabama — Birmingham, shared every stage of his personal, harrowing experience battling COVID to make an emotional appeal and potentially save lives. Where we go from here is still uncertain, but if anyone could hypothesize, it would be Dr. Saag.
7:30 p.m. // Register at JESErie.org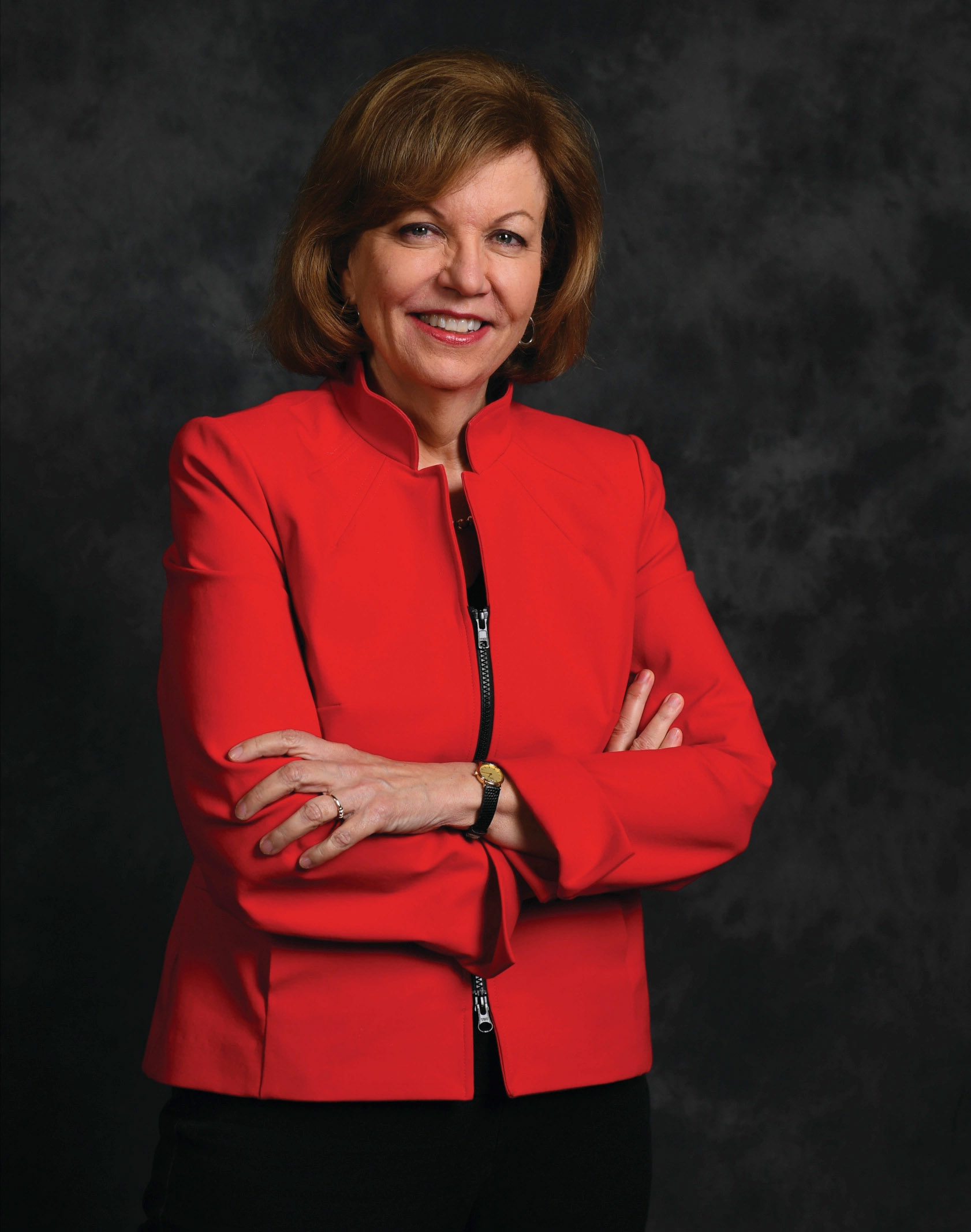 Wednesday, May 19
Susan Page — Madam Speaker: Nancy Pelosi and the Lessons of Power
Six White House administrations, ten presidential elections, nine presidential interviews, and most recently, the Vice Presidential debate between Mike Pence and Kamala Harris — Susan Page, the Washington Bureau Chief for USA Today knows a thing or two about American politics, and she'll be here to speak about it. She will focus on the formidable Nancy Pelosi, once the top-ranked woman in American government and now second only to the VP. Page recently published a biography about Pelosi's influence over, and instinct for, the Washington political machine, which was made even more impressive by her breakthrough into a traditionally "boys only" club.
7:30 p.m. // Register at JESErie.org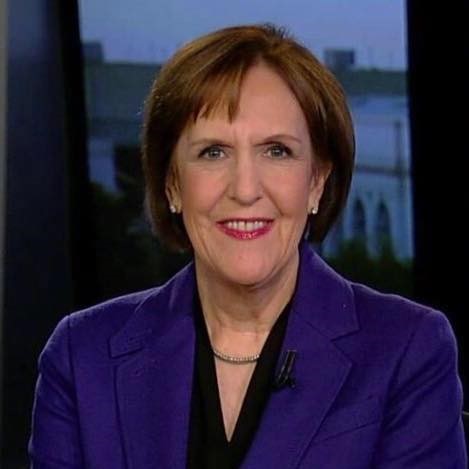 Thursday, May 20
Karen Tumulty — Nancy Reagan: Archives, Letters, Memoirs, and Interviews Offering a New and Revealing Look at the Former First Lady
Karen Tumulty has covered politics since the 1970s and has seen it all as a journalist. She went toe-to-toe with the McCain campaign in 2008 and has appeared on numerous news programs, like PBS NewsHour and Special Report with Bret Baier. Her latest work is a biography of Nancy Reagan, President Ronald Reagan's most trusted — and some might argue capable — advisor. Critics have singled out Tumulty's deeply thoughtful research, on which she spent four years, and the three-dimensional picture of the enigmatic First Lady who steered her husband's course, and that of America's.
7:30 p.m. // Register at JESErie.org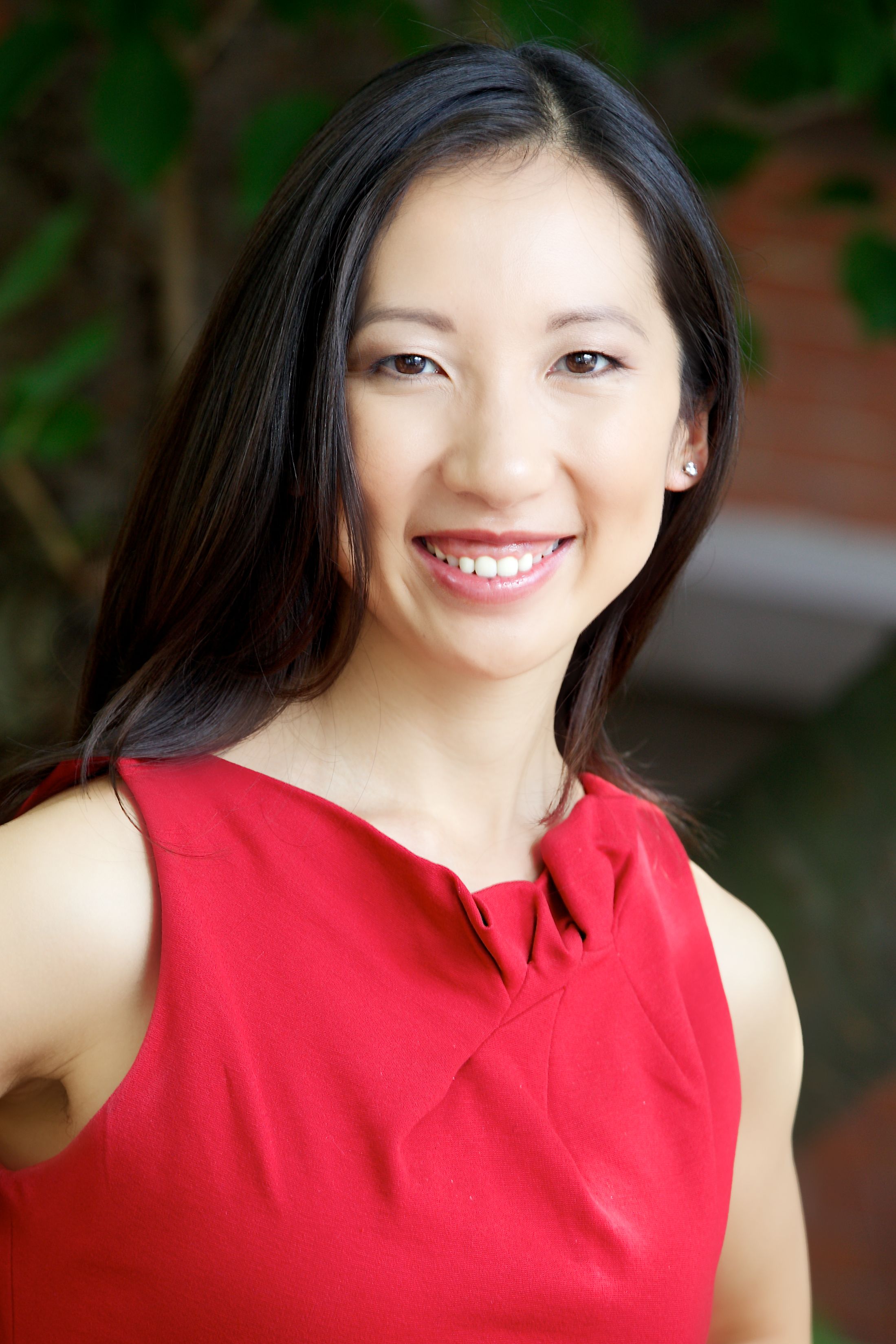 Friday, May 21
Dr. Leana Wen — COVID-19: The Path Forward for Parents, Educators, and Public Health Experts
The Washington Post columnist and CNN medical analyst, who is also a practicing physician, is turning her gaze forward to life in a post-COVID world. Parents and educators alike were hard-hit during the pandemic, their lives disrupted in unimaginable ways by the "new normal," even as public health officials used what data they had to pinpoint what normal would be. Dr. Wen has provided a guiding voice to many with her simple, common sense, fact-driven approach to COVID. 
7:30 p.m. // Register at JESErie.org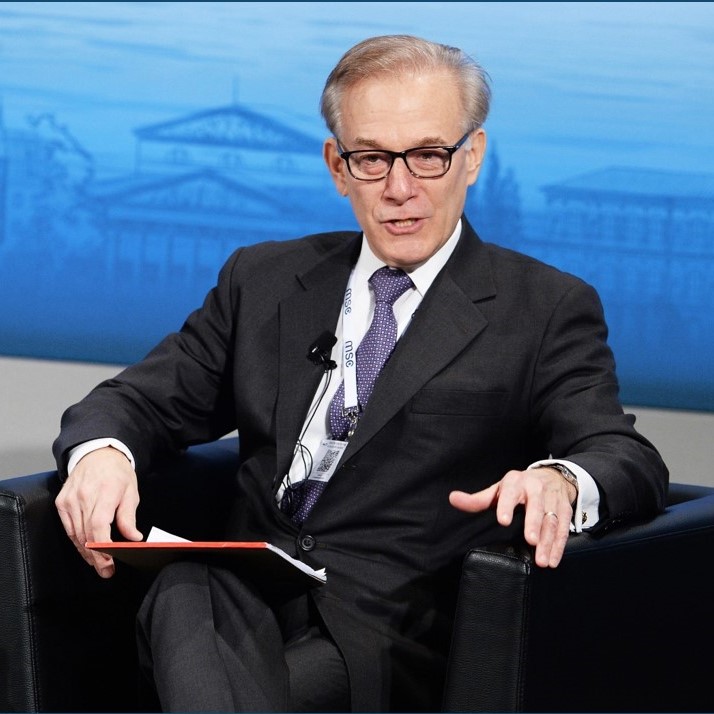 Monday, May 24
David Ignatius — Russia, China, and What You Need to Know about America's Greatest Foreign Policy Challenges
After receiving a diploma in economics, David Ignatius went into journalism, writing for the Wall Street Journal and the Washington Post, covering various topics such as foreign affairs, politics, and economics. Some might call it a career at that point, but Ignatius also went on to publish 11 novels, one of which was turned into a film by director Ridley Scott (Body of Lies). With his political expertise and intelligence analysis, Ignatius will speak to the challenges our country faces internationally, from two of its greatest recognized threats.
7:30 p.m. // Register at JESErie.org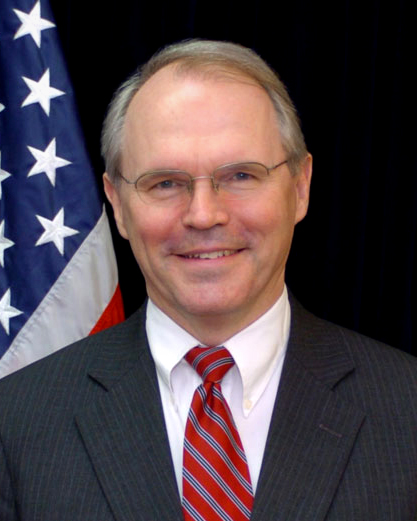 Tuesday, May 25
Christopher Hill — Understanding America's 21st Century Diplomacy: Lessons from the Front Lines of Europe and Asia
Which American do you think has one of the best-known faces in China? If you guessed Christopher Hill, you would probably be surprised, but also correct. The former Assistant Secretary of State of East Asian and Pacific Affairs and former US Ambassador to Iraq, South Korea, Poland, and Macedonia (who happens to be multilingual in five languages) became a Chinese celebrity, famous for his easygoing demeanor while on camera. Hill is currently the George W. Ball Adjunct Professor at Columbia University's School of International and Public Affairs.
7:30 p.m. // Register at JESErie.org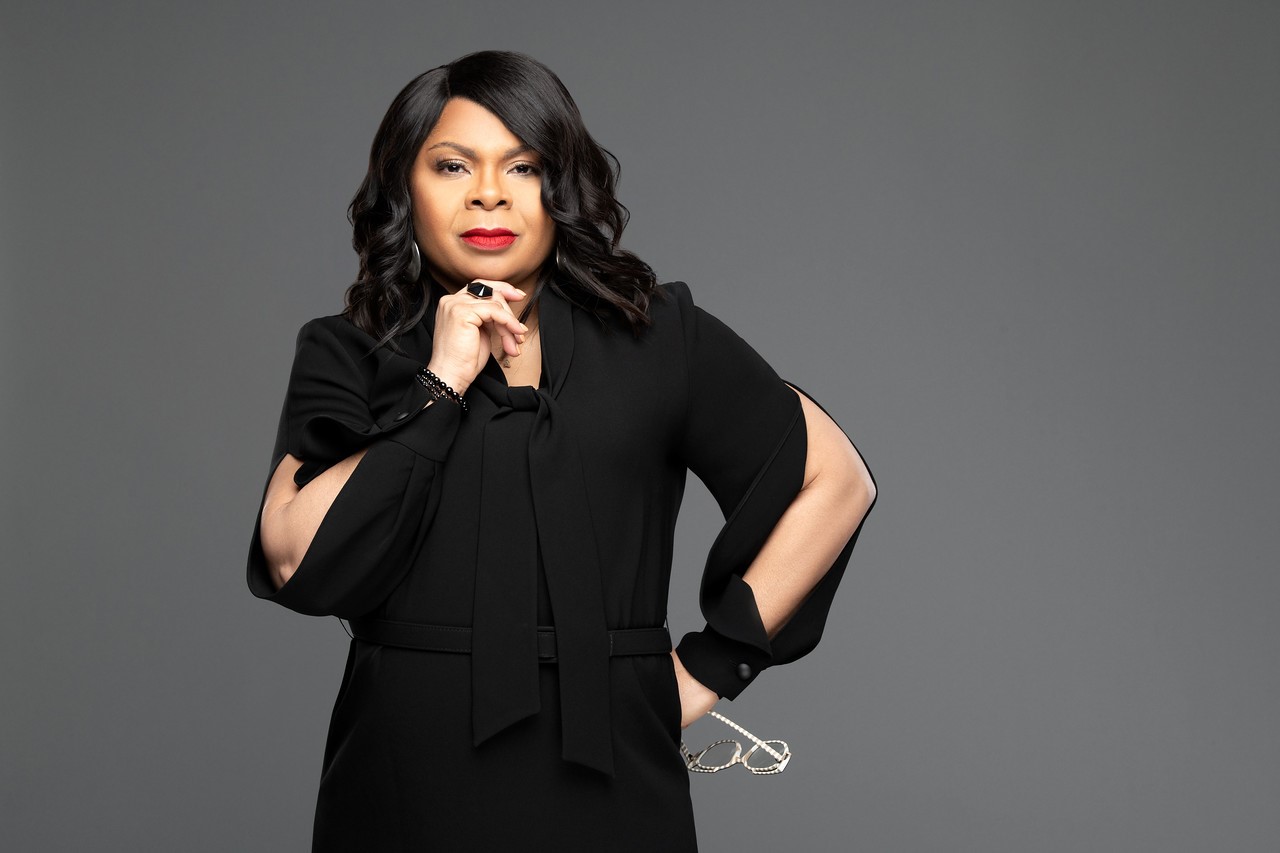 Wednesday, May 26
April Ryan — Front Row to History: Reporting from the Front Lines of the White House
During a time characterized by rampant misinformation from the White House, April Ryan's reporting pressed for truth and transparency. She stood her ground in exchanges with Trump and his press secretary, Sean Spicer. She speaks up for minorities, sometimes as the lone voice in the room, asking the questions no one else will. As a CNN political analyst and White House correspondent, plus the Washington, D.C. Bureau Chief for The Grio, Ryan witnesses history firsthand — and isn't afraid to make it herself.
7:30 p.m. // Register at JESErie.org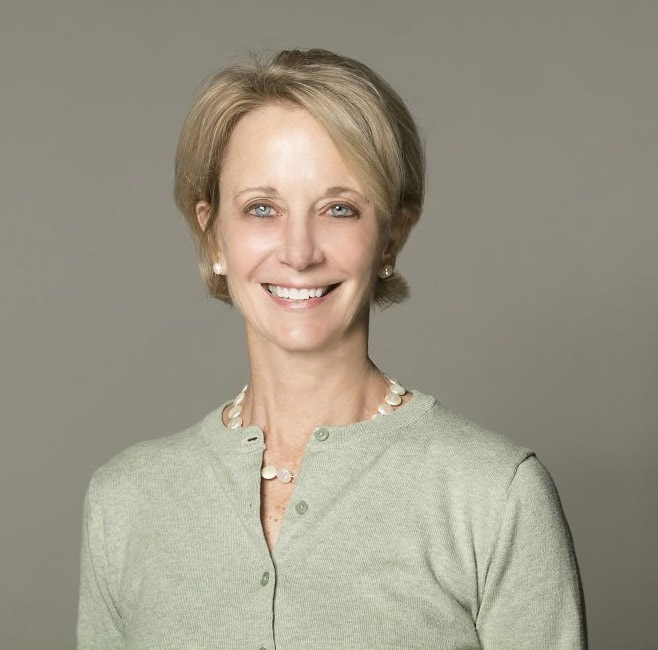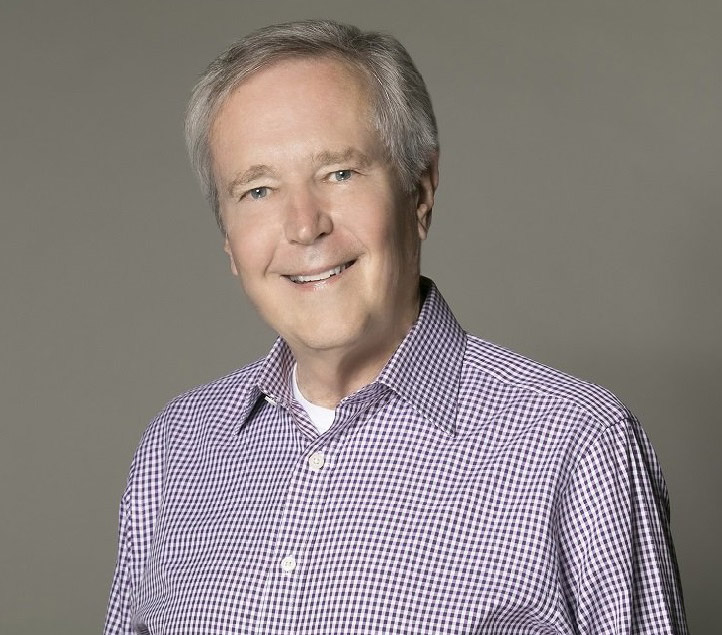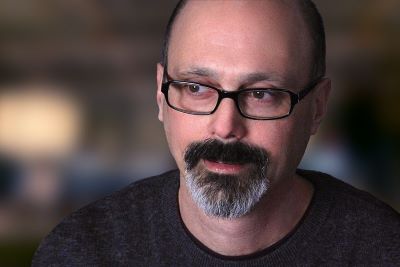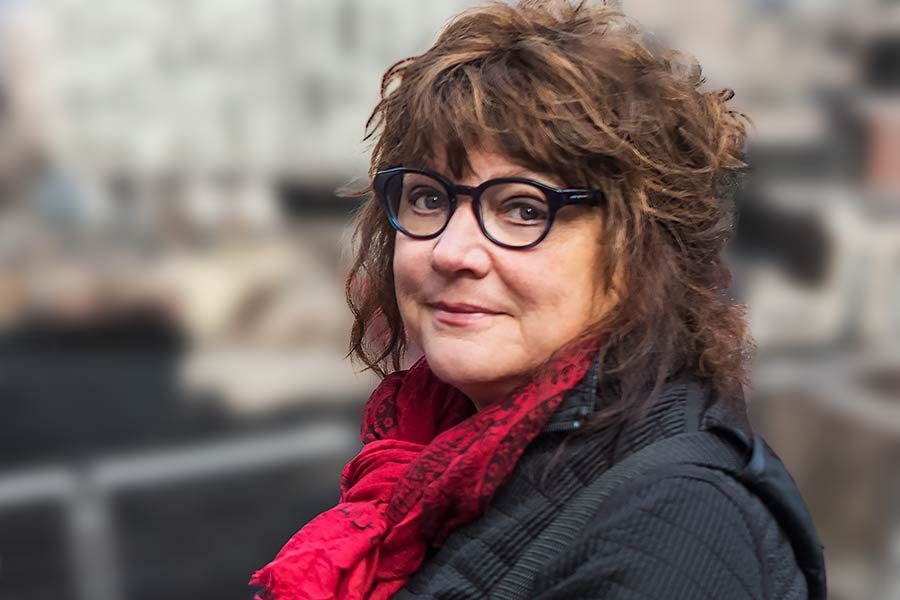 Thursday, May 27
James and Deborah Fallows + Steven Ascher and Jeanne Jordan — "Our Towns": From the Pages to the HBO Screen
The cultural/political/economic evolution of a population is a never-ending process, and very many are on the decline. Outside of major centers like New York or Los Angeles, what can the rest of the country's small towns do to revitalize and reinvigorate their communities? This is precisely what James and Deborah Fallows, writers, researchers, and travelers, set out to unearth in their book Our Towns: a 100,000-Mile Journey into the Heart of America, published in 2018. Award-nominated filmmakers Steven Ascher and Jeanne Jordan developed the book into an HBO documentary that is creating a crucial open dialogue about small-town America's path forward.
7:30 p.m. // Register at JESErie.org
All events begin at 7:30 p.m. // All speakers will broadcast virtually, via Zoom // Pre-registration is required // All events are free // For more information or to register visit: jeserie.org/digital-global-summit 
Cara Suppa can be reached at csuppa@eriereader.com