Weeds or Wellness? You Decide.
This spring, the most critical consumer decisions we make may be at the local garden center.
March 27, 2015 at 12:44 PM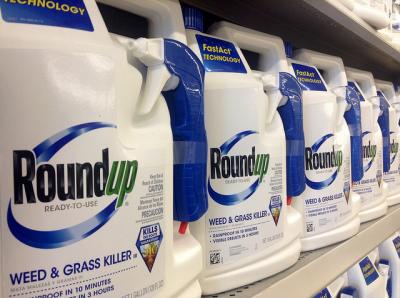 The home gardening season arrives a little late this year. Nonetheless, promotions abound for everything we need to grow towering tomatoes, monumental marigolds, and jungle-y geraniums.
Even in ideal years, our growing season is short. So it's easy to understand the popularity of synthetic products that accelerate growth and weed control. Some even promise "Miracles." But in reality, these corporations' behind-the-scenes practices are anything but saintly.
"The cancer-research arm of the World Health Organization last week announced that glyphosate, the world's most widely used herbicide, is probably carcinogenic to humans," reported the journal Nature. Glyphosate is the active herbicide in Roundup, manufactured by Monsanto.
Monsanto, in typical form, blasted the report, seeking to undermine its credibility and conclusions. In fact, a lobbyist defending Roundup's safety offered to drink a quart of it. But watch this video to see what happens: 
This is the same company who "outspends all other agribusinesses on efforts to persuade Congress and the public to maintain the industrial agriculture status quo," according to the Union of Concerned Scientists.
And just days later, Monsanto is defending itself again in light of a new study showing "that exposure to Roundup and other herbicides could contribute to antibiotic resistant disease."
Roundup, exclusively marketed and distributed by Scotts, is not the company's only recently controversial product. In 2012, Scotts Miracle-Gro pled guilty to "knowingly selling poisoned birdseed, and lawn and garden care products containing undocumented pesticides, to an unsuspecting public," according to a 2012 Guardian article. That same article demonstrates the broad reach of this ubiquitous corporation: "the world's largest marketer of lawn and garden care products which are sold under a number of consumer brand names, including Scotts®, Miracle-Gro®, and Ortho®." The company sells wild bird food under the brand name "Morning Song." 
That this multinational conglomerate wields far too much political power goes without saying. They invest millions in silencing scientists, monopolizing farmers, and lobbying politicians. The only "miracle" is that they've gotten away with it for so long.
After this challenging winter, we all deserve the simple joy of vibrant blooms and brilliant greens. But Scotts Miracle-Gro and Monsanto's Roundup don't deserve our dollars.