What You Might Have Missed
A roundup of current events in the past 48 hours for all you folks on the go. 
September 15, 2014 at 10:00 AM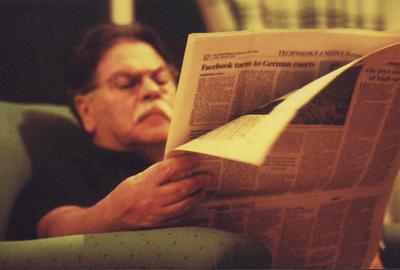 National News
ISIS video showing beheading triggers international response
Saturday evening ISIS released yet another propaganda video depicting the brutal beheading of  British aid worker David Cawthorne Haines. The release of the video has prompted widespread international response to what is perceived to be the growing threat of the terrorist organization. On Sunday, Secretary of State John Kerry released statements regarding the international response to the video, as well as the future action of the global community.
Full article at www.msnbc.com
Regional News
How Erie's representatives in Congress voted last week
On the table for the week of Sept. 8-12 local representatives voted on a number of key issues including the Affordable Care Act, gender discrimination in the realm of health care, a Taliban prisoner swap, the Clean Water Act, and campaign finances. These decisions will influence not only the infrastructure of our own nation, but determine our role in the global community in the face of a rash of international crises. 
For more on the specifics of your representatives' votes find the full report at  goerie.com
Local News 
Erie colleges welcome large numbers of international students
Current statistics show continual growth in the enrollment of international students at local universities. Penn State Behrend alone reports the enrollment of 195 international students in this fall semester's incoming class. Gannon as well has shown significant growth in the number of international students enrolled at the university, reporting the addition of 346 international students since spring of 2009. What do these trends say about higher education in our area?
The answer in the full article at  goerie.com
Aldrink, Kaulen win titles at Erie Marathon 
Hilliard, Ohio resident Laura Kaulen hits record times in this past Sunday's Marathon at Presque Isle, establishing herself as achieving the fastest time recorded by a female participant in the history of the event. Kaulen is joined in her record setting performance by first place contestant, Mike Aldrink of Powell, Ohio, who celebrated his third victory in his ongoing participation in the event.
For more on these astounding athletes and the marathon itself visit  goerie.com
DeBrincat scores 4 goals in Otters' preseason loss
Despite a phenomenal performance from rookie free agent DeBrincat, the Otters suffered an 8-6 loss to Mississauga this past Sunday. In spite of the loss, the Otters' overall performance has inspired hope in many fans for their success in the regular season, which will begin Sept. 24.
For more coverage, head over to goerie.com