What You Might Have Missed
Is Twitter standing up for our First Amendment rights? Are we on the brink of deploying groundforces in Syria? Can same-sex couples gain acceptance in the Deep South? Answers to these questions and more in today's news roundup. 
October 8, 2014 at 10:00 AM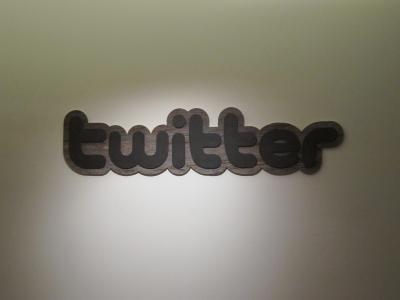 World
Syria border town, Kobani, falling to ISIS, leader of Turkey says
Amidst the debate as to whether U.S. airstrikes alone will be enough to turn the tides against ISIS in Syria and bordering states, President Recep Tayyip Erdogan of Turkey has called for further support in securing the town of Kobani against the militant group. The Syrian border town has been under siege by ISIS militants for some time now, and Mr. Erdogan fears the worst if efforts to combat their advance are not ramped up. At this point, Turkey has yet to commit to ground operations in the region, and it is speculated that Mr. Erdogan's interests fall more towards the ousting of Asad than the immediate defeat of ISIS. 
Full article at www.nytimes.com
3 scientists win Nobel in physics for blue LED
Through the collaborated efforts of Japanese scientists, Isamu Akasaki and Hiroshi Amano, as well as American scientist, Shuji Nakamura, a new form of environmentally friendly light source has been developed. The new technology is thanks to the scientists' invention of blue light-emitting diodes, an undertaking that has been in the work for nearly twenty years. The prize was awarded on the basis of what the Nobel committee felt was an indisputable major contribution to revolutionizing light technology.
Full article at www.npr.org
National
Dealt a victory in court, advocates for gay rights focus on a new frontier
As of Monday, the Supreme Court decide not to take up a same-sex marriage case, allowing a sort of victory for gay rights advocates across the country. The decision precedes the legalization of same-sex marriage in 30 states as well as the District of Columbia. With this forward momentum, gay rights advocates are now turning their attention to issues outside the realm of legal processes. A focus is now being drawn to attempt to institute change in "low-acceptance" areas, particularly the Deep South, so that gays may openly exercise their rights and freedoms.
Full article at www.nytimes.com
Twitter sues U.S. government over data disclosure rules 
This past Tuesday, social media giant, Twitter, filed suit against the United States government in an attempt to ease restrictions on public disclosures of how often the government requests user information. This stands to be a landmark case as Twitter is currently the only tech company proceeding to follow through with such a user privacy lawsuit concerning the U.S. government. Vice president of legal matters for Twitter, Ben Lee, argues that the case is at its core an effort to uphold the First Amendment rights of American citizens.
Full article at www.nytimes.com
Local
Fair housing resolution on Erie County Council agenda tonight
Last night the Erie County Council considered a resolution that would both explain and affirm the county's commitment to federal fair housing laws. This resolution is required by federal law so that the county may continue to receive funding from the U.S. Department of Housing and Urban Development for various housing and development projects. The foundation of these fair housing laws prohibits housing discrimination on the basis of race, color, religion, ancestry, sex, national origin, handicap or disability, sexual orientation, and/or familial status.
Full article at www.goerie.com