What You Might Have Missed
Kim Jung Un is MIA, Republicans are gearing up for election season, and Pennsylvania joins a coalition of states to stop drug trafficking in the Northeast. These stories and more in your daily news fix, because we like to keep you in the loop. 
October 10, 2014 at 10:00 AM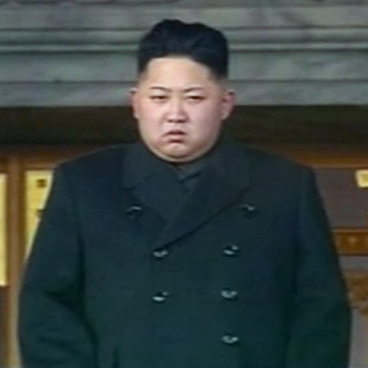 World
Where in the world is Kim Jung Un?
It has been more than a month since North Korean leader, Kim Jung Un, was last seen in public, and his absence has given way to widespread speculation about the state of the North Korean government. Official reports and TV footage note that in one of Kim Jung Un's last appearances he displayed a distinct limp, an observation that would tie in with the North Korean government's statements earlier this month that their leader had injured his ankles. While there has yet to be any real confirmation on the cause of Kim Jung Un's absence, news sources have suggested every cause from gout, to an internal coup that may have deposed the leader.
Full article at www.npr.org
National
Sharp rise in Cuban migration stirs worries of mass exodus
The past fiscal year, ending September 30, has shown a dramatic increase in the number of Cuban immigrants arriving on the coast of Florida which has totalled out to near 25,000. This number, which is double the amount of immigrants two years prior, has started to raise questions not only about U.S. immigration policy, but the state of post-Fidel Cuba. There is also grave concern about the quality of vessels being used to transport these immigrants, particularly in light of the possibility of a mass exodus. Already, the death toll has been high for those making the passage, and government officials fear those numbers will only rise as more immigrants take to the water.
Full article at www.nytimes.com
G.O.P. theme in fall election: it's a dark and unsafe world
Given the recent failings of White House security, increased chaos in the Middle East, and the growing concern over the ebola crisis, Republicans have built their fall election platform around the perceived failings of the current administration. While this is no novel idea, Republican candidates hope to draw support by blaming these threats on what they are characterizing as the weakness of the Obama administration. In short, Republicans have turned to an age old brand of fear mongering in order to gain support for their party, and are even going so far as to run ads that suggest the targeting of American citizens by a variety of outside ethnic groups.
Full story at www.nytimes.com
Regional
4 Northeast states stand together against heroin
Given the recent increase of violent and drug related crime in our region, policy makers in Pennsylvania, New York, New Jersey, and Massachusetts have banded together in an effort to thwart drug trafficking across state lines. Several of these states have already put together their own police task forces to deal with the issue, and now, legislation is geared towards a collaborative effort to work around jurisdiction issues that criminals have formerly used to their advantage.
Full story at www.goerie.com
Local
Ground broken for new bayfront hotel
Thursday morning marked the official groundbreaking ceremony of the latest hotel to be erected on the Erie bayfront. Though there has been much debate as to what projects should be pursued in the city's effort to revitalize the bayfront area, local officials are hopeful that the new hotel will add significantly to the city's capacity to cater to tourists and locals alike.
Full story at www.goerie.com