What's Haunting Erie County?
A historical retrospectralcle 
October 28, 2015 at 9:15 AM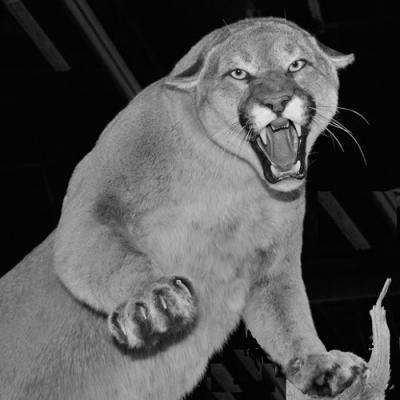 I have long had my suspicions with superstition. Not that I was never young and gullible, but thirteen blessed years in the Erie Public School System steered me towards a policy of healthy skepticism and rational inquiry. For example, if my projected path and that of a black cat's do not intersect at a perpendicular, is the hex still valid (and if so, what is the effective range)? Have you ever seen Bigfoot in 1080p? Because, so far, high resolution and image stabilization seem to be foreign concepts to the amateur Sasquatch photographer (I had to qualify that because I'm sure there's a professional Sasquatch photographer out there whose comprehensive portfolio of Bigfoot senior pictures, Bigfoot family photos, and Bigfoot wedding shoots is just waiting to knock my galoshes off).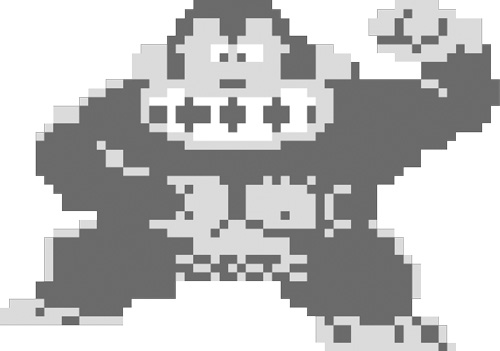 Given my dubious attitude toward the strange and supernatural, I was taken aback when a routine Ouija board consultation (I think I asked it what I should cook for dinner that night) turned into a 1,800-word investigative report on "What's Haunting Erie County." It didn't make much sense at the time, but hey, who am I to question the Dark Lord? (Please be aware that all clunky phrasing, cringe-worthy puns, and general tastelessness henceforth is the devil's work and not my own).
Eerie Beginnings
At 99,542 strong (per the most recent census), Pennsylvania's fourth most-populous city does not readily fit the profile of a "ghost town." The Reverend Robin S. Swope, author of Eerie Erie: Tales of the Unexplained from Northwest Pennsylvania, suggests otherwise. Turns out there was a whole lot of living and dying going on around here even before European settlers swept in and began living and dying in their place (which was as much their signature move as "Stone Cold" Steve Austin's is the Stone Cold Stunner or Dwayne "The Rock" Johnson's is the People's Elbow). Prior to the settlers' arrival, the shores of Lake Erie were home to the six nations of the Iroquois Confederacy, along with the Erielhonan (Seneca for "long tail"), who were often lumped in with the Iroquois due to their similar language and culture. 
The Eries (as they became known to lazy Europeans who couldn't be bothered to spell out the whole word. Kids those days.) adopted the panther as their tribal mascot, a creature regarded warily by the Seneca due to the belief that they were infused with the corrupted souls of "tyrants and unfaithful queens." Panthers aplenty prowled Pennsylvania back then, so you can imagine that the Seneca were a little on edge about the Eries. Nonetheless, they coexisted (albeit uneasily) until – ironically enough – the Seneca were betrayed by an Erie tribal leader in 1634. All hell broke loose – whereas the Seneca could deal before, now they could not even. By 1653, the Eries were all but extinguished, as their large feline counterparts would be two centuries later. 
As for the Iroquois Confederacy, they packed it up after reaching a settlement with the state and federal government for $3,200, and voila! Erie, Pennsylvania was officially a thing. However, they forgot to take their bones with them … oops! Massive burial mounds were once pervasive within what would become our city limits. The Warner and Beers Company mentions in its History of Erie County the area near the present-day intersection of East Bayfront Parkway/East Bayfront Drive/Port Access Road and the former Warfel Farm (which encompassed East 18th-28th Streets between East Avenue and Elm Street) as sites where the mounds were most abundant. 
Although socioeconomic and political factors certainly figure into Erie's recent spell of misfortune, I'm pretty sure "built on ancient Indian burial ground" trumps them all. It's become my go-to scapegoat when things aren't going my way and now it can be yours, too … all for the low, low price of $3,200.
Losing Our De-Composure
Before Erie's zoning issues were a matter of hotel or parking garage (or really, really ridiculously good-looking Sheetz), they were often a matter of life or death. Specifically, whose interests do you favor? Prior to the establishment of Erie Cemetery in 1851 for Protestants and Trinity Cemetery on West Lake Road in 1869 for Catholics, churches generally maintained their own graveyards. That was all fine and good at first, but with a burgeoning population and the need to promote development of homes and businesses, it became impractical to have so many graveyards scattered about. 
In the game of musical caskets, you're either dead or you're dead somewhere else. Bodies were shuffled between sites (sometimes more than once) until the cemetery associations got the kinks worked out around the time of America's Civil War. However, as recently as 1977, Erie has been forced to raise the dead. Many of the area's poor and disenfranchised – often children and infants - were buried at the former Erie Alms House Cemetery (near West 23rd and Pittsburgh Avenue). While many of the remains were relocated (to the Dobler Farm off Blair Road in Fairview Township), 247 of the 690 persons are still there, trapped beneath utility lines, businesses, and roadways.
Just in case any of you west-siders were feeling left out so far.
Presque Reality or Presque Isle-usion?
While municipal records and the journal entries of bygone agriculturists make for intriguing source material, the fantastical tales spun by drunken sailors and hysterical teenagers are that much more fascinating. And there is no shortage of these pertaining to the undisputed gems of the Gem City: Lake Erie and Presque Isle. Among the nuggets added to our folkloric treasure chest over the years are: ghost ships, UFOs, and my personal favorite, the "Storm Hag." Let's explore:
Cannonball!
Despite the admonitions of their elders, young couples have been sneaking into Presque Isle after dusk to canoodle - or worse yet, get "freek-nazzty" - for generations. For those who have chosen to do so in the vicinity of Graveyard Pond (near Beach 11), things have occasionally gotten a little "freek-nazztier." Apparitions dressed in old, tattered "bathrobes" have appeared to numerous witnesses over the years, including Erie's most beloved beach bum, Joe Root. He referred to them as "Perry's Will O' Wisps," because those "bathrobes" were actually early 1800's naval uniforms.
See, way back in the winter of 1813, our boy Commodore Oliver Hazard Perry and his gang found themselves in a bit of a pickle. The temperature plunged and with it the collective morale of the U.S. Brig Niagara, then harbored in Presque Isle's Little Bay (now Misery Bay). Smallpox was spreading rapidly through the ship's cabin and showed no signs of abating. After attempts to quarantine the infection failed, some say officers ordered the diseased to be euthanized (or massacred, if you were to ask the ghosts, who are still pissed about it). The dying were disposed of following the same procedure as the dead – wrapped in canvas and sunk with a cannonball through a hole in the ice of the neighboring lagoons.  
There is no written record of this ever happening, but the legend of Graveyard Pond endures just the same. So remember, parents - vaccinate your children. And children, keep your pants on.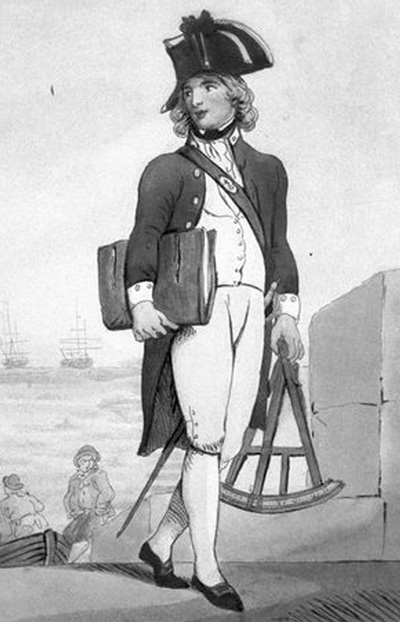 Home Is Where the Hag Is
Long before Whitney Houston or Sadie Hawkins took the initiative to ask boys to dance, Jenny Greenteeth was turning traditional gender roles upside-down amidst the waves of Lake Erie … and many a boat along with them, according to sailor lore.
Yes, when you're a ghastly she-demon with yellow feline eyes, pale green skin, and green shark-like teeth, you're sometimes forced to resort to desperate measures to get the attention you crave. Even (gasp!) poetry:
Come into the water, love,
Dance beneath the waves,
Where dwell the bones of sailor lads
Inside my saffron caves.
Upon hearing her doggerel, her prospective partner would almost invariably reply "thanks but no thanks," and Greenteeth would almost invariably proceed to throw a "tempest" tantrum and sink the ship. Hence her more popular alias, The Lake Erie Storm Hag. 
Swope admits the whole Storm Hag story seems a little farfetched, but does not discount it entirely, referencing examples of ships that have vanished without a trace on Lake Erie:
-- Fall 1782 – After withstanding a violent storm, it seemed to be clear sailing for an owler (a ship smuggling wool) on its way to Presque Isle. Less than a mile from shore under the light of a full moon, the water bubbled, the Storm Hag popped out, poisoned the crew with her untrimmed talons, and dragged the boat down, the screams of sailors echoing in the night. What a diva!
-- Summer 1841 – The steamship Erie exploded 33 miles from Buffalo, killing 250 people. Twice thereafter, burning phantom ships in the shape of the Erie appeared to onlookers on shore, first near Cleveland (after a severe thunderstorm – some contend the Hag strikes just as things begin to simmer down), then near Erie (before a severe thunderstorm). Those acquainted with the Hag advised against rescue attempts, warning that these holograms were only an invitation to their own demise. 
-- Winter 1942 – The tugboat Admiral was accompanying the oil tanker Clevco eastbound toward Cleveland, when early one December morning, the Admiral disappeared. The towline it was attached to was angled into the waves, as if it had been yanked downward. The Coast Guard was radioed and by the time it arrived, both ships were M.I.A. The Civil Air Patrol joined the hunt the following morning and spotted the Clevco. The pilot's radio promptly went dead and the Clevco was engulfed in a sudden snowstorm. A cutter ship sighted it later, but surprise! The tanker dissolved into another spontaneously-appearing blizzard (at press time, the Storm Hag might be the most legitimate attempt to rationalize Erie weather I have yet encountered). The Clevco eventually reestablished radio with the Coast Guard, but only for about an hour. Communications went silent and it was neither seen nor heard from again. 
Wow, look at this bloated article. That's the thing with these urban legends; they suck you in like the spindly limbs of the Storm Hag. If you would like to get sucked in further, check out Eerie Erie, available on Amazon for $14.99. 
Welp, time to ask the Ouija board if there's anything I need at the store.
Local author Robin S. Swope will talk about his book Eerie Erie: Tales of the Unexplained from Northwest Pennsylvania from 1-2 p.m. on Oct. 31, at the Millcreek Branch of Erie Public Library. For more info: 451.7084.
Matt Swanseger can be reached at mswanseger@eriereader.com. You can follow him on Twitter @SwazzySwagga or read his blog at squanderoza.com.