What's Next for Erie's Live Music Scene?
The State of State and the future of live music in Erie.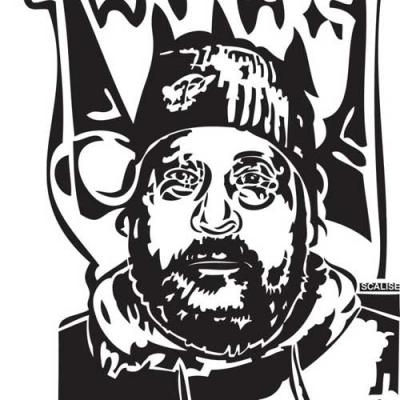 Three months ago, the revelation that the successful and popular music venue the crooked i would soon be shuttered took devout State Street scenesters by surprise.
Two months ago, the doors of the crooked i opened for the last time to a zealous congregation who paid their respects to the soon-to-be-departed high temple of live music in Erie.
Today, the wayfaring pilgrims of that congregation wander through the dramatic tragedy of traumatic drudgery.
They wonder what happened. They wonder why it happened. And, most importantly, they wonder what will happen to a rich and vibrant music scene in a dreary Rust Belt town that – per capita – has been blessed with more talented DJs, instrumentalists, MCs, singers, and songwriters and than most cities twice the girth now that the place where they all came together is gone.
So where will we all go now? What will we all do? The kingdom of State Street – that metaphorical neon-glazed downtown of our minds where the live music spills out onto the streets and the booze freely flows from the taps and your friends are everywhere and the cutie you've been eyeing all night walks right up to you with a smile and it's always Saturday night, even on a Wednesday – what will become of it?
***
"I'm focused on simplifying my life a little bit," said Marty Schwab, owner of the now-defunct crooked i. "My son lives in Florida, and he's getting to the age where he needs his dad a lot more, so I'm going to be heading back down there."
Schwab's a big dude, in his early 40s. At first glance, he appears menacing and cross, but he's one of the nicest, most outgoing guys you'll ever meet, and his comments about his son exposed a sweetness in his voice most people never get to hear. And although he usually looks like he just walked off the set of a rap-rock video, the copiously-inked Schwab – a native of nearby Falconer, N.Y. – is a Mercyhurst University alum with an MBA from the University of Alabama who has a long history in the entertainment business. 
This wasn't his first rodeo.
"Honestly, I don't know what I'm going to do. There are some opportunities that I can't really talk about, but I'm not too worried about it; if I find I have to jump back into the real world, I have 15 years of professional experience behind me, and all the college degrees, and all that bullshit," he said, unconcernedly. "Owning this place definitely took its toll on both of us."
The "us" he speaks of includes his partner/partner-in-crime Tracy Evans; the toll he speaks of is the life of a bar owner – which isn't all Absinthe wishes and PBR dreams like many people may think. They cleaned up all manner of messes, they sometimes dealt with unreasonable or belligerent patrons, they went weeks without seeing the sun, and they also grappled with a level of bureaucracy and scrutiny that most businesses couldn't even begin to imagine. But Schwab and Evans managed it with grace and style, building from nothing a highly-respected regional music venue that galvanized the local scene and hosted everyone from national touring acts to established regional bands to the crooked i's bread and butter – a deep and wide pool of talented local musicians.
"One thing that really drew me back to Erie [from Florida, where he also worked in the nightclub industry] was the fact that I knew there was soooooo much talent here, in terms of musicians," Schwab said. "There's guys like [local bassist and composer] Steve Trohoske who have been doing it for years. The difficulty is getting the general public to support it."
Trohoske would know all about that. He's been selling the weirdest music in Erie for more than 20 years now, and can put together a sharp band of almost any style for almost any occasion in almost no time flat, as evidenced by his recent work with the Troika Russian Festival. It's how he makes his living, and, he's living.
"I have people contact me all the time on Facebook to work, and I have had people coming out and stopping at my gigs for years," Trohoske said. "Some I see at every gig, some I see every six months, sometimes an old friend from grade school will just drop by; I think Erie does a great job at supporting music in this town."
But Trohoske's special blend of sonic stew wasn't the only genre welcome at the crooked i. Jonny Evans – frontman for "hippie-hop" rock-funk-fusion crew Lower Eastside Connection and no relation to the crooked i's Tracy Evans – couldn't be further from where Trohoske is, professionally. He's only been performing for about four years, but he found a home for the LEC's distinctive sound at the crooked i and he shares Trohoske's opinion.
"We have a very strong local [music] community right now, and I have no doubt that it will continue, and be stronger than ever," he said.
Schwab – having already conceded difficulty – still agrees with both Johnny Evans and Trohoske. Although rumors flew furiously in the days after it became known that the crooked i was closing – suggesting everything from an elaborate April Fool's Day joke to a catastrophic business collapse – none of them were true. In short, the crooked i was a successful enterprise almost from the beginning, treating local music lovers to quality acts in an intimate setting, and giving little-known local bands – like the LEC when they first took the stage – a chance where they may not have had one.
"They didn't discriminate against any genres," Evans continued. "One night you could see bluegrass, the next night dubstep, the next night hip-hop, the next night metal. Everything came through there. I really loved that they supported hip-hop as well, because it is difficult sometimes to establish a nice venue for the hip-hop scene. Erie has an amazing hip-hop scene in my opinion; there are so many talented artists, and at the crooked i, Marty gave every one of them a chance to get their music out there."
But for the faithful followers of Erie's music scene, things are different now.
Basically, Schwab sold the squat, heavily-graffiti'd building at 1013 State St. as well as the liquor license to a buyer he isn't at liberty to discuss yet, but he kept 'the crooked i' brand – synonymous 'round these parts with raucous rocking revelry – for himself.
"I do know what the plans are," Schwab said of the establishment that will soon occupy the hallowed halls of the former crooked i, "and it's gonna be something cool. It's not gonna be just your average, run-of-the-mill Erie Ale House. Now, whether or not it works... If you can make something go in Erie, you can make it go just about anywhere in the f——— country, man. So I wish them the best of luck."
***
Blurry, bleary, beery weekend blowouts aside, the crooked i clearly contributed an awful lot to the local economy as well – not just through their core business function of serving booze, but also by serving as a ready venue for local musicians eager to hone their craft as well as pay their bills. What are their options now? Just how broke is Matt "Broke" Boland really going to be?
"I personally think that the crooked i completely served its purpose," Boland said. Boland's been a frequent performer at the crooked i and has a large local following. He's equally adept on the mic, the axe, the tin sandwich, and – in his newest project, Potwhole – the standup bass. "[The crooked i] came and showed musicians how to be more professional about their profession. A music scene is only as strong as the musicians and fans are – it shouldn't matter where a venue is, or how cool a venue is; what should matter is how good the musicians are, and the fans and scene will travel with it."
The strength of Boland's argument - an argument molded from years of experience performing in and around Erie despite his relative youth – lies in the stampede of local bars and clubs that have stepped up and begun presenting acts best known for their performances at the crooked i.
"Some place, some one is going to step up and start doing shows," Schwab opined when I spoke to him in late March. "Let's use [regional jam band] Aqueous for example. It would be a f——— crime if some other bar doesn't pick them up, because it's a guaranteed 300-person night! When those boys started with us, we did a door deal with them where at the end of the night, we handed them a couple hundred bucks. Which, you know, it was fine. The last time they played here, it was well over a thousand. The fans are here, and if another spot in town doesn't realize that, they're suckers. Because it's guaranteed revenue. And you're at least offering something different than every other f——— bar in town."
And, as was foretold by Schwab, places like The Oasis, Sherlock's, and the Docksider have all begun booking musicians best known for their crooked i performances. However, it remains to be seen if local music fans will flock as eagerly to a sports bar known for cover bands, a metallic shredhole, or a chameleonesque dance club to see serious, local musical acts as they did to the i.
"We can do it all, from jazz to Mushroomhead," said Bev Walker, owner of Sherlock's. She stressed that the crooked i's departure from the scene doesn't really leave a vacuum. Bev's been involved in the scene for more than 35 years; from her vantage point at 508 State St., she's seen them come, and she's seen them go. And her calendar's still packed.
Even a Greek Gyro joint – Shickalay's On the Bay, located at 2860 W. Sixth St. – is dipping its toes into the water by hosting a Sublime tribute band with local media darlings Falling Hollywood in the large, grassy field behind the restaurant Sunday, June 1.
"We're not really doing anything different," Eddie Bayeh, owner of both the Docksider and Shickalay's told me, although the upcoming big show at Docksider (Terrance Simien) and a possible series of them at Shickalay's might prove him wrong; Bayeh shared with me some big-name national acts he hopes to ink that will certainly make some waves in the local scene.
And there's the still-young all-ages venue, Basement Transmissions.
"I think what Bobby Jensen is doing down at Basement Transmissions gives hope for that younger generation that's coming through, so I think that as far as the music scene goes, it's stronger than ever," Schwab said; proving him right, Jensen recently announced that his popular all-ages venue would be moving into larger digs at the former Roadhouse Theater on West 11th Street. "And, I've heard great things about the King's Rook. I remember when I was a kid I used to go there. It was a cool spot."
"That dance floor's legit," Schwab deadpanned.
***
Turns out, everyone's been hearing good things about the King's Rook Club, an old membership joint known until recently as that place your parents used to go in the '80s, or that place with a school bus inside the building, or the place with the big giant head hanging over the Peach Street sidewalk down near 19th Street.
The King's Rook Club got its start in the mid-'70s when Duane Wallin purchased the building at 1921 Peach St. from the 313th Machine Gun Battalion and decided to keep much of the eclectic decor — including a three-foot-long bomb, ancient radio headsets, and a twisted propeller — around as they converted it to the King's Rook Chess and Gaming Club.
The Club remained in the Wallin family, with Duane's son James taking the reigns in the '80s and '90s, shifting the focus to nightclub vibe before his son, Jon, recently started making some serious play in the live local market.
The reason for the Rook's resurgence and focus on the folk, bluegrass, newgrass, American scene?
"Live music's just a good thing in general, and the people in that scene are good-hearted and enjoy a good time," Jon Wallin said. "There are a lot of good people in the live music scene."
Happily, one of those "good people" in the live music scene is not on his way out of town.
"Ryan Bartosek's sticking around here," said Schwab of bassist in local band Daybreak Radio and talent buyer at Rubber Tramp Live, where he works with Tracy Evans promoting and booking regional, national, and international acts like Broccoli Samurai, Buffalo Soldier, Chrome Moses, Conehead Buddha, Smackdab, and Tony Grey's Cosmic Strut.
"The music scene does not die when a venue closes its doors; it shuffles around a bit and then eventually lands someplace new," Bartosek said. "Forward Hall was one of the coolest places to see live music in town, but eventually it shut its doors. Docksider was the place to go for live music before and after that, and when the crooked i opened, a lot of the Docksider faithful fought it tooth and nail – Docksider was their home and their scene. However, when it shut its doors, people started trickling into the crooked i, and eventually they made it their home. That will happen again somewhere else, and time will tell where that new home will be."
***
Between dedicated, talented businesspeople like Bartosek, Jensen, and Wallin, old heads like Trohoske, young bucks like Boland and Johnny Evans – and rooms like the Rook, Basement Transmissions, Docksider, The Oasis, PACA, Sherlocks, as well as countless others around this dreary Rust-Belt town – the wandering, wondering, wayfaring pilgrims just might experience another revelation:
Maybe the state of State  – that fanciful kingdom – is stronger than it seems.
"Yeah, I feel like it's in good hands," Schwab said. "Tracy and I don't want to feel like four years – which isn't a long time, big-picture – we don't want it to be all for nothing. We know that we've created memories for people, but we want to see it continue. And I think with us stepping away from the picture, there are people that are going to step into those roles. And they're going to do some cool stuff."
"The musicians will figure it out," said Tracy. "Before we even closed, musicians were talking about what they're going to be doing next." Marty elaborated. "And it's not, 'What are we going to do next?' it's 'This is what we are going to do next to keep this thing going.'" 
Cory Vaillancourt can be reached at cVaillancourt@ErieReader.com.