When Abortion is Center Stage
Erie native's play is in spotlight in New York City
November 4, 2022 at 9:00 AM
In 2017, Abbe Tanenbaum chose Erie for the debut of her play about the fraught, perilous choices women faced to seek an abortion before Roe v. Wade. Five years later, her play has a new name, a longer run, a tighter script, fewer actors, and a wider audience.
Tannenbaum, 35, credits her Erie family members, friends, teachers and theater colleagues with helping her play make the leap from Performing Arts Collective Alliance (PACA) on State Street, to the Carnegie Stage in Pittsburgh, and now to the cell theatre (stylized in all lowercase) in Chelsea, Manhattan's arts district.
The story about her play's evolution is also a narrative about how an artist can grow, thanks to hard work, devoted mentors, and places that nurture you to reach for the stars. Committed Citizen, the original title for Tanenbaum's play, came from Margaret Mead's wise and oft-quoted call to action: "Never doubt that a small group of thoughtful, committed citizens can change the world; indeed, it's the only thing that ever has." The play's new name is What Kind of Woman but the theme remains true to the storyline, which Tanenbaum explained in the playbill she wrote for Committed Citizen during its six-performance run at the Performing Artists Collective Alliance in April 2017.
The play depicts a political activist in New York City in the 1970s who hires a personal organizer to declutter her apartment. Among "mountains of untouched papers," the aging activist and the young organizer discover letters from desperate women seeking help from an underground abortion clinic. The women's letters plead: They are too poor to raise more children; too young to give birth; too fragile health-wise to risk pregnancy. They are trapped in abusive relationships; they suffer from depression; they will consider suicide if they can't arrange an abortion. There are also thank-you letters from women helped by the underground network.
"The play strives to shatter preconceived notions and stereotypes of the kinds of women that seek out abortions," Tanenbaum wrote in the playbill. Tanenbaum's script, then and now, is dramatic yet also humorous as it introduces the audience to two characters who are genuine and relatable. Tanenbaum drew on her own experiences as an organizer for an abortion activist to write the play. "I wrote (the organizer) loosely based on myself. You take nuggets of truth and then you heighten them and other people's tidbits of stories," she said. "I feel like it's a patchwork quilt of my life."
In Committed Citizen, four actors read word-for-word from 15 letters as they were actually written. For What Kind of Woman, Tanenbaum synthesized those letters into a single letter. "I ended up writing one that is in the style of those letters in What Kind of Woman and referenced a couple of others," she said in a phone interview. The letters, she explained, "are still very much talked about as the catalyst for change in the play."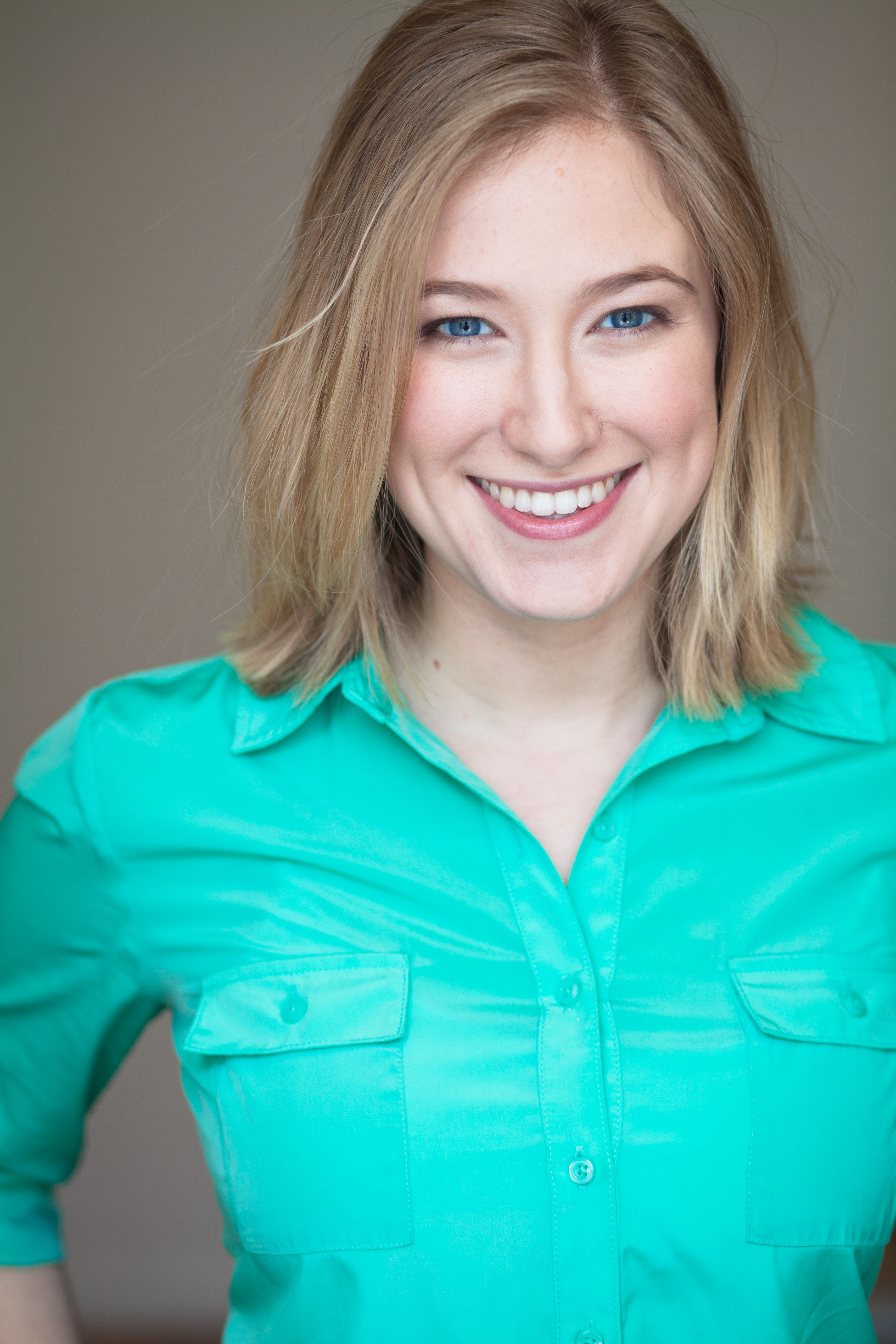 Abbe Tanenbaum, who traces her introduction to theater to Erie, is now starring in What Kind of Woman, a play she has been writing and revising since 2016 (contributed photo).
The revised play focuses on the relationship between Nora, the activist from the Women's Health and Abortion Project determined to straighten up her apartment and her life, and Anne, an aspiring actress dedicated to helping Nora with that daunting task.
After premiering at the Carnegie Stage in Pittsburgh on Sept. 23, the play opened Oct. 19 in New York City, where it will run through Nov. 19. Virginia Wall Gruenert discovered Tanenbaum's play online and brought it to off the WALL, her production company in Pittsburgh. She serves as the artistic director for the play and also co-stars as Nora. In New York, Tanenbaum plays Anne, as she did in Pittsburgh. Tanenbaum estimates that her original play required between seven to 10 drafts before it was ready for PACA. "Now I'm at draft 40," she said. "I hadn't learned how to write a play. I had to learn that skill, structural things, who is the main character, how the other characters support the main character," she said.
She also had to capture the right pacing for the play and figure out how to tackle the big-impact topic of abortion without making audiences turn numb. "These are heartbreaking themes," she said. "I wanted to have humor in it. I wanted to make it as funny as I could. It's all about the ebb and the flow," she said. "If everything is heavy and low and dark, you kind of shut down as an audience member."
To hone her skills as a playwright, Tanenbaum read lots of plays, especially two-character plays and plays by female writers. "How do you keep it interesting for an hour and 20 minutes with just two people, and especially with two people who aren't family?" she asked herself. To polish her work, she turned to her friend and "dramaturg" Katie Mack. "She was my editor for the play," Tanenbaum said. "We would do calls every Thursday for about a year and a half. I would have to write pages, then we would dissect them and rebuild them and rework them."
Because Mack has more experience in playwriting, she would walk Tanenbaum through the play's structure. "What is the climax? Can there be only one? What keeps (the characters) in the room together? What are the reveals? How do you show, not tell? Actors preparing for roles focus on the experience of their own characters. When you write a play, you have to look at how the characters interact with each other," Tanenbaum said.
Tanenbaum always wanted to be an actor and credits her parents, Mark and Ellie Tanenbaum, with encouraging both her and her younger sister, Jenna Cohen, who works in advertising in California, to pursue their dreams. "My parents have totally set me up to be successful," she said. In fact, her mom is staying with her in a Brooklyn AirBnB and serving as her "loving personal assistant" during the show's run. Her dad, Mark, executive director of PACA, who traveled by train to New York to see the play at the end of October, applauds Erie's many arts and theater offerings for enriching the lives of the Tanenbaum sisters and so many others.
When they were younger, the Tanenbaums would take their girls to art openings and theater events. Whether it was a play, a dance performance, or a gallery opening, "We would talk about the ideas brought forth," Mark said. "How do we see this through the artist's eyes? Can we hear it? What was the artist trying to convey? What was the musician trying to evoke?"
But in addition to her family, Abbe Tanenbaum also credits lots of Erie folks with encouraging her career path, including Ginny Rodgers, her English teacher at Erie Day School. Rodgers was one of those teachers "who changes your life," she said. "We would read entire plays in her classroom. She had two big couches and we would read Shakespeare and A Man for All Seasons," Tanenbaum recalled. Rodgers taught her students to study how the play was written, the language that was used, how the characters were motivated and what their journey was.
She and her classmates took trips to the Stratford Festival in Canada and, after Tanenbaum read Oedipus Rex, she persuaded Rodgers to organize a field trip to New York to see the play.
"So many of her teachings are now in my bones," she said.
There are other Erie influences as well, including her friends from Collegiate Academy and the Erie Playhouse (and its Youtheatre). As a member of the Playhouse's Showstoppers, she traveled to Ireland to perform in the The Fantasticks. Now she makes her home in Northern Ireland with her husband, Michael Quinn, and is working on another play in which one character is Irish and the other American. But that's getting ahead of her story. For now, she wants to savor the moment of having her play on stage in New York City, tackling an issue that is so pertinent and critical today.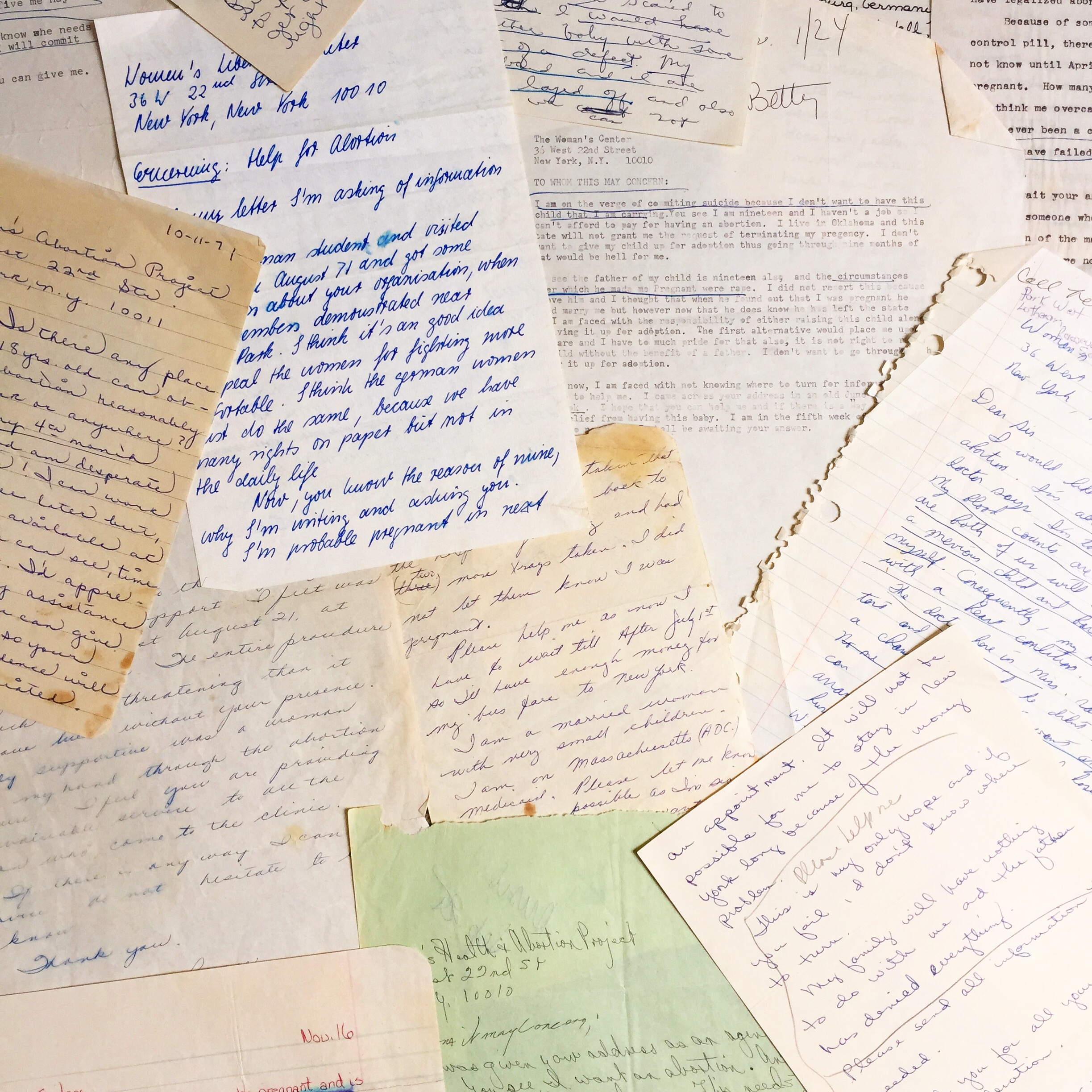 In Committed Citizen, Tanenbaum's first version of her current play written in 2017, four actors read word-for-word from 15 letters written by women struggling to access reproductive care (contributed photo). 
"The choice to have an abortion doesn't need to be shrouded in shame," she said. "We as a society are able to change the narrative around this. The way to do this on a personal level is to be open about your experiences, to talk about them with someone you love," she said. "Really, what the show boils down to is about making choices, even if you make the choice to have a child, which many people do," she said. "Supporting the option of abortion is what being pro-choice is about. I can't make that choice for you. I trust your decision," she said.
When she began writing Committed Citizen in 2016, a year before it was performed at PACA, "I was in a rush," she said. She assumed that the right to abortion was a given and would no longer be an issue. Now, the Supreme Court's decision to overturn Roe v. Wade makes the issue of abortion rights more timely than ever. "All of these things have lined up for this moment in time," she said. "It's been very therapeutic for me. It feels like I can funnel my rage and my desperation. It feels like it matters, to make a difference."
Liz Allen credits the play Committed Citizen with prompting her to truly listen to women's lived experiences with abortion. You can reach her at lizallenerie@gmail.com.
If you go:
What Kind of Woman plays through Nov. 19 at Nancy Manochurian's cell theatre, 338 W. 23rd St., New York City.
A not-for-profit, the cell theatre, in a converted brownstone in the Chelsea neighborhood, focuses on developing emerging artists. The theater's artistic director, Kira Simring, is also the director of What Kind of Woman, which stars Virginia "Ginny" Wall Gruenert as Nora and Abbe Tanenbaum as Anne. Wall Gruenert co-founded off the WALL Productions with her husband in Pittsburgh. Tanenbaum had uploaded her play to a website, where Wall Gruenert found it. "She emailed me, said, 'I saw your play, would you mind getting on a Zoom with us?' I thought it was a scam." But the overture was very real. Tanenbaum was invited to workshop the play in Iceland, then put it on in Pittsburgh before its move to New York.
For more information, visit thecelltheatre.org
Give and receive
Patrick Fisher, executive director of Erie Arts and Culture, has some ideas on how to shop local this holiday season. "When we envision gift-giving, often we imagine tangible objects. And certainly the tangible can be nice to both give and receive. Sometimes overlooked during the holiday season, however, is the gift of experience," he said. "Tickets to a performing arts event, a subscription to a season, or a membership in a museum are some examples of experiential gifts. Gifts such as these are a great way to support the cultural organizations in your community and likely will be remembered by the gift recipient," he said.
Fisher also pointed out that such gifts help stimulate the local economy. That's the same point that Mark Tanenbaum, executive director of the Performing Arts Collective Alliance (PACA), makes when he advocates for Erie's arts and culture communities. "PACA couldn't exist without the environment in which we live (in Erie)," he said. "We're lucky. We have five full-time theaters," in addition to great performances in high schools and at colleges. "We are so fortunate to live in a community where the arts are front and center," he said.
As we continue to rebound from COVID-19, he said, it's important to have people in the seats for performances. "We need a live audience," Tanenbaum said. "It's interactive. When you have 100 people looking at you, you bring them with you," he said. Since this is also the season of giving, consider giving back by volunteering for arts and culture organizations. "Volunteering to pass out programs and working at the concession stand and being on the board of directors, all of that," he added. By the way, Tanenbaum needs a treasurer for the PACA Board.