Why Congress Must Support the Iran Nuclear Deal
Introducing an online series of six articles exploring the JCPOA.
December 9, 2015 at 12:15 PM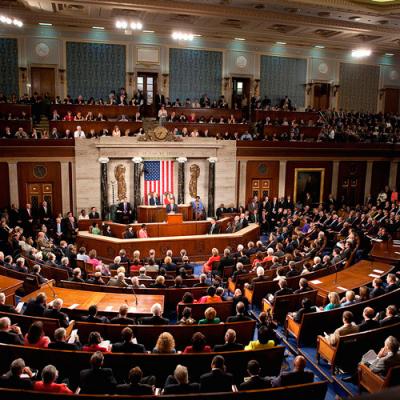 The Joint Comprehensive Plan of Action (JCPOA) is the nuclear agreement made in Vienna on July 14 between Iran and the five permanent members of the United Nations Security council – China, France, Russia, United Kingdom, United States – plus Germany (P5+1), and the High Representative of the European Union for Foreign Affairs and Security Policy. The agreement is a long-term comprehensive agreement on the nuclear program that Iran will be permitted to carry on. JCPOA will ensure that Iran's nuclear program, henceforth, for the next ten years and probably longer, will be exclusively peaceful, and anticipates that the full implementation of this agreement will make positive and significant contributions to regional and international peace and security.
Because of the complicated provisions of this agreement and the fact that the diplomatic negotiations actually took place over several years, it is difficult for any article or press release to condense or summarize all prior related or relevant events. Consequently, readers are unable to understand in a comprehensive fashion what has occurred because of the convoluted nature of JCPOA and the confusing reactions of Congress.
It is the purpose of this series of six successive articles to provide a thorough background and review of the important events that have occurred leading to the adoption and acceptance of the agreement, together with subsequent actions of Congress and certain members thereof. This online series will highlight the very positive, favorable reactions by many American experts on nuclear energy, including diplomats and national security leaders (people who really understand the issue). That perspective will be contrasted with Congressional opposition (primarily Republican), apparently aimed at killing the Iranian nuclear deal; not because of the merits of this accord, but basically for political reasons, particularly knee-jerk reactions to any proposal made by President Obama. This includes the votes of Mike Kelly and Glenn Thompson, who represent Erie County and other counties in northwestern Pennsylvania.
On Sept. 11, the House rejected HR 3461, a bill to approve the JCPOA signed in Vienna on July 14, by a vote of 162 to 269. Kelly and Thompson voted with 242 Republicans and 25 Democrats against the bill.
On the same day, the House approved HR 3460 to postpone until Jan. 21, 2017 the authority of the president to waive, suspend, reduce, or otherwise limit the application of sanctions spelled out in JCPOA. Fortunately, both of these bills went nowhere in the Senate.
The approval and acceptance of this long-term comprehensive agreement by both the U.S. and Iran, and the five permanent members of the U.N. Security Council, would be in bold contrast to the terrible acts of terrorism by ISIS. Let us begin to walk down the path to peace.
The first of this six-article series by William G. Sesler is now available at eriereader.com.