Will We Ever Overhaul Immigration Law?
William G. Sesler, Esq. offers his perspective on this long-unresolved issue.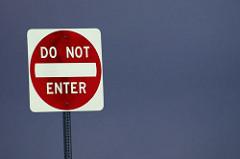 Since President Obama announced last November 2014 his executive action concerning immigration, the public has been besieged with a gamut of anti-immigration distortions and fabrications concerning this matter. For example, an ABC/Washington poll taken in December 2014 from 1,000 adults nationwide asked this question: "Obama has taken an executive action under which as many as four million of the country's undocumented immigrants will not face deportation over the next three years if they pass a background check and meet other requirements. Most will need to show that they have been in the United States for at least five years and have children who were born here. Do you support or oppose this immigration program?"
The results? Support: 52 percent, Oppose: 44 percent, Unsure: 4 percent.
Another more revealing question: "Regardless of what you think of the program, in taking this action do you think Obama acted within his authority as president, or do you think he went beyond his authority as president?"
The results? Within his authority: 47 percent, Beyond his authority: 49 percent, Unsure: 4 percent.  
A spokesman for the Immigration Policy Center said that although Americans routinely acknowledge that the United States is a nation of immigrants, the system of laws that govern who can immigrate, who can visit, who can stay, and under what conditions is largely unknown to most people. For years there has been a debate over whether immigration reform should be "comprehensive, piecemeal, or incremental." As a practical manner, immigration law should be something that is updated and revised constantly to reflect current economic and political conditions, changes in social issues, and to respond to foreign policy and humanitarian concerns. Unfortunately, congressional gridlock, rancor, and prejudice against immigrants and pure politicalization has blocked any real reform and created a cacophony of national incoherence.  
One sad example: On June 27, 2013, a bipartisan bill, S.744, for comprehensive full-scale reform of immigration law (huge—488 pages) sponsored by four Democratic and four Republican senators (including Marco Rubio) passed the U.S. Senate 68-32 and was sent over to the House where it died. No hearings in committee. Nothing. Really incredible.
After it became clear the Congress was going to do nothing, the president on November 20, 2014 announced a series of executive actions on immigration which would allow about four million unauthorized immigrants to apply for protection from deportation and apply for work permits.     
It was clear in reviewing the law and past action by previous presidents that the president had the power and authority to issue these executive orders. As the Supreme Court reiterated in 2012, the federal government has "broad, undoubted power over the subject of immigration and the status of aliens." Presidents Eisenhower and George Bush often wielded such power—which included deciding whom to deport, and when—with virtually no opposition. Also please note, President Obama has deported 2.5 million undocumented immigrants, more than any president in history. Not exactly a softy.
Shortly after the president issued his executive orders a lawsuit was filed in December 2014 by 26 states (mostly Republican) in the Federal District Court in Brownsville, Texas to keep the programs from going into effect. Most are suing directly as a state, via the attorney general; in a few cases where the attorney general is a Democrat but the governor is a Republican, the governor joined the lawsuit individually.
On the other hand, 13 states filed a brief siding with the federal government and urging the judge to let the executive orders stand. On February 16, 2015, Judge Andrew S. Hanen (hostile to Obama) issued a preliminary injunction that prevented the administration from doing anything to implement the executive orders. The administration appealed the injunction to the 5th Circuit Court of Appeals in New Orleans, a panel of which in November voted 2-1 to uphold the injunction. It should be noted that the two judges upholding the injunction were appointed by Republican presidents and the one opposing by a Democrat.  
The basic question legally in this case is whether or not the president's executive actions were constitutional. As the New York Times editorial stated, this lawsuit, as a matter of law, should never have made it this far. The Times noted that the president's actions did not change anyone's legal status; it just allowed certain undocumented immigrants to temporarily seek work without the constant fear of being torn from their children and families. Besides, the states have no standing to bring the suit in the first place because despite their distorted claims they will suffer no demonstrable harm. If the states are allowed to prevail in this case, states conceivably could sue over almost any federal policy decision they oppose.  
On Monday, April 18, the Supreme Court faced a momentous challenge. The Court heard oral arguments in United States v. Texas which the New York Times described as "one of the most flagrant examples in recent memory of a naked political dispute masquerading as a legal one." Chief Justice John Roberts likes to say that the Court is above politics. This case gives him and the Court a chance to prove it.