World Rejoice: It's Free Comic Book Day
May 7 may just be the happiest day of the year for some folks. Sure, they're likely wearing some Wolverine claws, but this is their day, and it could be yours too.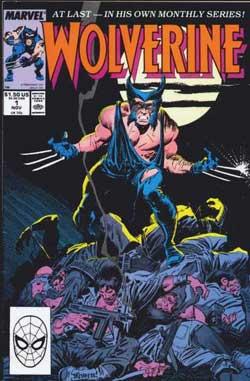 Time for a quiz. It comes but once a year. People may think of it as a day for kids, but adults secretly get just excited for the celebration. Stores spend months preparing, putting up signs and merchandise. An overweight guy with a beard and a bright red costume gives you a stack of goodies, absolutely free.
No, it's not Christmas. It's Free Comic Book Day.
On May 7, independently-owned comic book stores all over the country will be celebrating this, the nerdiest holiday on the calendar. Move over, Pi Day.
Started in 2002, Free Comic Book Day is an annual celebration of local comic shops. Distributors release exclusive comics published by DC, Marvel, and smaller companies to be given out to customers, free of charge. Free Comic Book Day No. 10 will be observed across Erie in three different locations, and there will be more than just a few free comics.
"We've taken part all four years we've been open, and we always do something," said Nick McMillen, an employee of Above and Beyond Comics on West 26th Street. "We have a lot of stuff in the works."
The store will run one-day sales from their 40-plus long boxes and raffles for lithographs, variant covers and just about anything else a multi-panel gourmand could desire. Oh, and also, there are all the free comics. While some stores limit the hand-outs to one per customer, for Above and Beyond Comics, the more stuff they can give out, the happier they'll be.
"You want four comics, you can go for it," McMillen said. "If we could get a truck load of comics to give away, we would do it.
 Stereotypes surround the kind of people interested in flocking in to get some superhero swag. Free Comic Book Day isn't just for 25-year-old guys with thick glasses who know "BAMF!" as more than a Samuel L. Jackson trademark.
"Comic books are for everyone," McMillen said. "We have 60-year-old regulars and we have adorable little kids in Batman costumes. We see straight-laced nerdy kids and big jocks telling us Superman is the coolest.
"You show me someone who says they don't like comics, and I'll show you a liar."
Across town, the wily veterans at Books Galore on Peach Street are preparing for their tenth Free Comic Book day – they have participated every year.
Doug Phillips is the store's assistant manager. He's also the Victor von Doom of Books Galore's Free Comic Book Day not-so-sinister plot.
We just want to get people into our store and put a comic book in their hands," Phillips said. "If they want to hang out, that's great too. It's not a commitment."
While the store doesn't have much extra floor space to host events, they still hold exclusive sales and have artists doing sketches. They also have costumed greeters, who can be seen roaming outside the shop preying on those unsuspecting muggles just curious about the spectacle. However, the hired help aren't the only people who show up on Free Comic Book Day dressed in Wolverine ears and foam Hulk hands.
"We get little kids showing up in costume every year," said Phillips. "There's nothing like a 2-foot-tall Darth Vader walking through the door to really make your day."
While miniature Dark Lords of the Sith are indeed adorable, their Emperor Palpatine parents are just as likely to be out perusing the shelves on the comic book holiday. According to Phillips, kids are reading about the same characters their parents did when they were young themselves.
"I'm 38 years old and most of my peers are married and have kids," he said. "They bring their kids in and pick things out and then share them. It's a generational thing."
The crowd that comes out on Free Comic Book Day is distinctly different from any other day of the year according to both McMillen and Phillips. You could say that it has the X-gene – a unique genetic mutation that makes it just a little more special than all of the others days. It's a day when people come out of the shadows and actually show pride in a community that is only getting bigger with blockbusters and Comic-Con sell-outs.
 "We see regulars and we see new faces, but we also see a nice contingency of people we only see once a year, on Free Comic Book Day," Phillips said. "When you only see a kid once a year for ten years, boy do they grow up fast."
So it's not Christmas. But maybe for those who wait all year for the one day when they can throw on a talking Iron Man Mask, walk down to their local book shop and see their community celebrated by generations of comic lovers, it's better.