WPSE launches campaign to support homeless veterans
Collection to continue through May 28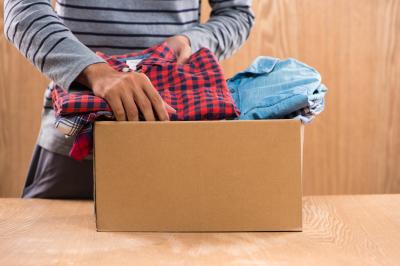 One of every 10 homeless adults is a U.S. military veteran, according to the U.S. Department of Veterans Affairs. Nearly half served during the Vietnam era.
Money Radio WPSE AM 1450/FM 107.1 is leading an effort to collect clothing and personal care items for homeless veterans in northwestern Pennsylvania. The program, "Standing up for Homeless Veterans," will launch April 30 and continue through Memorial Day. All donations will be distributed by the Veterans Miracle Center Erie.
The following items are being collected: New clothing, including socks and T-shirts, shoes, shampoo, towels, toothpaste, mouthwash, deodorant and body wash.
Collection bins are located at all Erie Federal Credit Union locations. Additional bins are at the Pittsburgh Inn, 3725 W. Lake Road, and at Northshore Insurance, 2340 W. Grandview Blvd.
"The National Call Center for Homeless Veterans receives more than 128,000 calls for assistance every year," said Joe Martin, general manager of WPSE. "These men and women, many of whom gave years of their lives to protect America and its interests, now need our help. Even the smallest contribution can make a difference in their lives. Thanks to our sponsors, we're remembering our homeless heroes this Memorial Day as we collect new clothing and personal care items."
The campaign is co-sponsored by the Erie Federal Credit Union, Burton Funeral Homes and Crematory, The Pittsburgh Inn and Northshore Insurance Agency.