You Ought to Know: Michael Fuhrman
"Fuhrman the German", as Rebecca Styn notes, is someone you ought to know.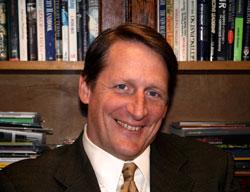 I'm about to introduce to you a gentleman that has been part of our east side almost his entire life. Although he was born in Frankfurt, Germany, at 7 years old, his father, an intelligence officer in the army, was deployed to Vietnam – and the family moved back to Erie, where his father and mother were originally from. He is one of five brothers and sisters. He's a graduate of St. John's the Baptist where he played on two state champion basketball and football teams. In high school, he earned all-city a handful of times and honorable mention all-state as a middle-linebacker. He was recruited by West Virginia University, but he chose instead to stay close to home and play for Mercyhurst College's newly formed football team. He was lovingly known as Fuhrman the German throughout high school.
And then he went on to major in dance in college. Yes…dance.
Wait…what?
Well, come full circle and you will find it makes perfect sense. Although, even today, you see the presence of a man ingratiated in the sports world – an all around "guys' guy" – you also notice a worldly, refined, cultured, and educated individual with a passion and a vision for the arts.
And good thing because I am talking about Michael Fuhrman, the director for the Mary D'Angelo Performing Arts Center, at Mercyhurst College. The venue that has been graced with classical performing artists such as Kathleen Battle and the Juilliard String Quartet to blues great Buddy Guy, and upcoming renowned humor writer David Sedaris, just to name a (very) select few. In fact, the Center showcases well over 100 ambitious performances and events annually.
I sat down with Fuhrman on a very dreary rainy day (shocking weather to us Erieites, I know). However, I immediately took notice of the ambiance of his office – although windows stretched across the room, the overhead lights were off and there was a dim glow of a floor lamp in the corner. Although I didn't ask him why he chose to keep his office dark, this environment calmed me – as that's how I keep my office. On any day, sun, or rain, I just have a small lamp and no overhead "hospital" lights on. I noticed a Rene Marie CD perched on a table, and we spoke briefly about the talent that woman has—I had an opportunity to see her years ago—and he mentioned that the Center will be bringing her to Erie later this year. I pointed out the several interactions I've had with him directly over the years—I was a piano performance major when he was beginning his professional role with the Center—and although I have indirectly worked with him over time, I've never really had the chance to learn about his life. So we started talking about his childhood, his life in sports, his all around "guys' guy" persona. And then came the pivotal transition.
It literally began in his freshman year in college. Fuhrman recalls, "Now remember, I was going to college to play football. However, when I started at Mercyhurst, I was advised to take a ballet course. Here I am, a 205-pound middle linebacker. It seemed a ridiculous notion at first, but then I thought, it would be an easy grade, and I would be surrounded by really pretty girls – so it wasn't all that bad." Fuhrman recalls, only half joking.
At this point in our discussion, the passion in his voice becomes more predominant.
"Ironically though, I really started to enjoy (dance). I began to watch more rehearsals and talk to some of those involved. I decided to take another class winter term, and after I finished, I was completely enamored."
Not only did he love it, he found he was quite gifted. "I was offered a full scholarship to study. I was told by my teacher that I had a lot of talent and potential and the dance world was looking for guys like us. Back then, it was still expensive to go to school – and football wasn't offering awards at that time. So, I decided to go this direction, and I really was excited about it. My father, well, that was another story. I think he really thought it was a phase for a long time, or hopeful that it was a phase anyhow," he says with a smile, but then adds, "but to his credit he did support me and was happy I was at least in school."
After graduating, Fuhrman went to Europe where he studied and danced for three years. "I needed to go there. The training at Mercyhurst was good, but I needed something more. I had only been dancing for four years." He went on to schools in Germany and lived and worked in Bielefeld and Bavaria. "It was transformational for me. I was born there and had the opportunity to go back and live and work for a few years. Although I was making a career, the money wasn't great and I ultimately realized I was not going to be a career dancer." Fuhrman then went back to the states and decided to go back to Mercyhurst for a second degree. He smiles and adds, "And then, much to the chagrin of my father, I decided to become an English major."
Right after he graduated this time, he started to work for the admissions department at Mercyhurst. At the time, Dr. William Garvey was the president of the college. Garvey approached Fuhrman and asked him to participate in the "Leadership Erie" program, which is designed to expose participants to a wide variety of information in Erie County and help prepare them to become better leaders.
According to Fuhrman, "At the end of the program, we are asked to deliver a paper on what element of Erie needs to be brought to life. At the time, the city wasn't preparing for the Bicentennial celebration. So, that's what we focused on. We delivered it to the group, the Mayor, and the County Executive. They ratified it to the Bicenntenial Commission and they appointed me and a woman by the name of Rebecca Martin to head it up."
Michael saw that project through and afterwards was left again not knowing what he would do.
"I had a couple of job offers, but I was approached by Garvey this time to come up and tour the new building that would eventually be the performing arts center. He asked me to consider heading it up. And I said, 'what on earth do I know about running such a facility?' To which he responded, 'well, what did you know about running the Bicentennial?' Good point I thought, so I threw my hat in the ring."
And of course, he was ultimately hired. In 1996, the Center was completed and Fuhrman was beginning to help set a precedence in the types of performances that would be staged.
"In the beginning, the administration began by supporting specific types of music – mainly classical and Irish. That's how we got labeled," he explains. "Over time though, we noticed that our patrons stopped supporting classical music the way the used to. So, we started to adapt."
Today, with the current administration under President Thomas Gamble, Ph.D., the Center continues to develop and grow. "When I talked to Tom about my vision about having performances that are a little less mainstream, finding a broader audience and having a broader appeal to other demographics, he basically told me to go for it."
And he has. The Center has progressed over the years and today it continues to become more and more evolved, interweaving classical arts while keeping in line with more noted, unconventional performers. And it will continue to do so. In the coming year, look for great acts like the five-time Grammy-award winning Robert Cray Band and jazz vocalist Kurt Elling – alongside the great classical repertoire that has been staged throughout the years.
As for Fuhrman's future? "I've had great life experiences. Sports taught me a lot growing up – teamwork, sacrifice, rejection – much in the same way dance has. I believe in the history and the mission of the college. This is why I stay here. The college has a civic sense of pride. They promote our people to be in the community and support it. I believe that art is transformational—it builds bridges where bridges were never meant to be built. We create a collective experience here – and that helps build us as a community. The performing and visual arts takes away that isolation that America has come to know. And I want to continue to see that through for years to come."