You Ought to Know: The Class of 2011
Updates, reflections, and words of wisdom offered up by those we suggested You Ought to Know.
December 29, 2011 at 3:00 PM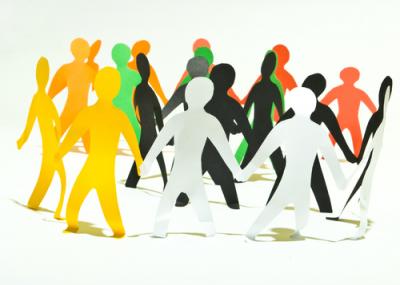 In our very first issue, we launched a series we titled "You Ought to Know" to introduce you to people in Erie—some you likely already knew, some you likely never heard of before—to highlighting some of the best and brightest Erie has to offer. Through our first volume, we got to know 24 people—from athletes to artists, musicians to politics and beyond. For the last issue of this volume, we'd like to look back on the 2011 cast of You Ought to Know, as we reprint some memorable quotes from some and fill you in on updates for others. For the full articles, check eriereader.com or contact us at contact@eriereader.com for archived issues.
1. Craig Warvel, DJ
"I can't imagine a more fun job. I can't think of a job where you laugh more than in our business."
2. Ron Dombkowski, Athlete, United States Air Force Reserves
"I'd like to further pursue the great opportunities the service has to offer while I'm young and without dependents… I'm looking forward to adventure and working hard in 2012. It's desperate times everywhere—life is hard and people out of work struggle not only to make ends meet but then subsequently to make decisions of morality. There's no simple or quick fix but I'd like to hope for the best for Erie in 2012. Who's responsible? We all are; we owe it to whatever god we pray to, to be a positive influence in our communities."
3. Jason Lavery, Brewer, Lavery Brewing
"We labored all summer and were finally licensed as a production brewery on September 19. For 2012, we have every intention of maxing out our brewery and brew 15,000 gallons. We also expanded sales to the entire state of PA and hope to continue trying to keep up with demand. I live and die by my beers and the incredible reception they've been received with has made me a happy man... Erie seems to be heading in the right direction, with the Erie Reader, new craft beer bars, Occupy protesters, etc. I hope more young people decide to become entrepreneurs and keep their businesses in Erie. Also, some young, fresh blood would be great in local politics."
4. Scarlet Ledbetter, Musicians
Since April, the band's been playing the local scene, including shows at The crooked I and —although they were out of commission for a couple months with a bass player with a broken hand, but the guys are back full force now and excited to be playing the Vermont tavern Jan 7th. "We've recently added more original songs to our arsenal," said Dominick DeCecco. "And we're looking forward to recording our first album in 2012."
5. Curtis Jones, Jr., City Councilman
"The work I'm doing is from my City Council seat [I'm trying to put] community ideas and initiatives into action and bring them to fruition…
[Every single person] has something inside of them that the world needs and most people die before they give that gift to the world. That's something I try to do: inspire you to tap into you… People forget how great they really are."
6. Josh "The Hurricane" Heynes, Athlete
"I've gone from training to more planning," says Heynes, who is in the process of developing a sanctioning body to validate open-water swimming in Lake Erie. Heynes, a clinical exercise physiologist, swam Lake Erie for a second time this summer, and is now focusing his energy to help others achieve their goals. And now he's spending more time with his family. "I owe my family a lot of time back. I want to repay that ten-fold."
7. Tamera Rocca, Bartender
"Working at The crooked i, I am still a lucky girl that has the opportunity to meet traveling bands. Hearing new music every week, as well as watching the most talented people in town get at it on stage. In 2012 what I hope for... I will just take it day by day for now and make the best of it."
8. Tom Ski, Artist
"My stuff took on a very organic feel and got supernatural and I stopped doing all the messages and statements about this or that and focused on finding more in depth ways to relay my ideas. When I'm doing my own thing I want someone to not be confused by it. I want them to look at it and not have to think about all kinds of different things someone threw together to try and relate something to the audience. I'd rather them see it and enjoy it instantly for just the colors and the layout."
9. Rodger Dobry, Pirate
"My career as a Captain Jack Sparrow impersonator reached an all time high in October. I was invited out to Anchorage Alaska to be the official Captain Jack of the local Pirate and Zombie Festival. It was an all expense paid trip and during my down time I was taken on a tour following the journey of Captain Cook to see the beauties of Alaska, including glaciers and other natural wonders. It was the trip of a lifetime. On a much more personal note, my wife Emily and I are currently expecting our first child! It's a boy, and he's due in April. We are as happy as expectant parents can be and I personally can't wait for the little buccaneer to arrive."
10. Rich Hodges, Chef
"The food business is so cool—it's like manufacturing. You're coming up with an idea, and you're designing it, engineering it, just like you'd do with a widget or bolt or whatever. You're making it. You're going into production. Then you're selling it. And then you're getting feedback from your customers. Except in this business, that all happens in a span of about, like, 15 minutes. You can make something, and you can look out the window and see someone put that in their mouth, and just by the expression on their face, whether they like it or it sucks."
11. Seth Brewster, Musician
"I consider myself devoted to sound. If I have the opportunity to be on the receiving end of music I'm constantly thinking about the sound. Whether it's the vocalist, the drums, the guitar… I think that I'm just so involved with sound. One day I may lose it and end up moving into some place where I can just be enveloped in natural sounds. I love sounds. I've spent a lot of time alone so I feel like I have a creative mind because as default you have to entertain yourself."
12. Deb and Vanessa Vahanian, Glass Growers Gallery
"We've had a lovely year. 2011 was wonderful as far as educating the general public on the importance of supporting the local economy. This has been the gallery's mission since the beginning 37 years ago. The grassroots initiative that has been seen in other cities, embodied in 'buy local' campaigns, has become apparent in Erie. It has certainly impacted our business in a positive way. We noticed the sale of artwork increase, and in my opinion, its due to the recognition that art is a good investment to make. A sense of accomplishment is a very encouraging feeling to have. It was a great compliment to be someone you ought to know. We are excited to begin another year on such a positive note!"
13. Michael Fuhrman, Director, Mary D'Angelo Performing Arts Center
"I've had great life experiences. Sports taught me a lot growing up – teamwork, sacrifice, rejection – much in the same way dance has. Art is transformational—it builds bridges where bridges were never meant to be built. We create a collective experience here – and that helps build us as a community. The performing and visual arts take away that isolation that America has come to know."
14. Tim Brown, Celataio, Co-owner and Co-founder of Gelateria Barbara
"Is all of it better for you than regular ice cream? Probably not – but I'm not asking you to come in for a health food. It's about indulgence, it's about enjoying it – and like everything, should be enjoyed in moderation."
15. Alexandru Pop, Baker
"It is very important to put love into food. A little soul." [Touching down in New York City for the first time, was like I was born a second time," he says of coming to America. "Still, I have to pop myself on the nose, just to make sure I'm not dreaming."
16. Laurie Hogan, Educator
"You have got to push [students]. They like it. The higher you hold the bar, the higher they jump. I tell my kids at the beginning of the year: 'I will be the hardest teacher you encounter. You cannot just give me that spit-back comprehension kind of stuff, I want you to analyze. I want you to synthesize. I want you to go deeper, because otherwise you don't get it.' Multiple choice is not the way the world works."
17. DJ Minor, Artist/professional Tattoo Artist Catalyst Tattoo Studio
"We're just trying to get your idea onto your skin to be as close to what you see in your mind as possible while still expressing our artist themes through it. The next couple of years, we're going to paint and tattoo our butts off and put a dent in the community, and once we leave, we'll leave the tattoo shop here in the capable hands of somebody who lives in Erie, so the shop will live on without us… We're going let Erie push us into the direction we need to go into, that kind of stuff goes."
18. Sue Lechner, Marketing Director, Erie Playhouse
My life and my life at the Erie Playhouse march on.  There is always another show, another event, another project and now another season to plan. I hope for a prosperous year for the Erie community and in turn the Erie Playhouse and all the arts in Erie. The arts are such a vital life force for
any community."
19. Savada Dzamalia Smajovic, Landlord and Associate Instructor Barber National Institute & Mensura Berberovic, Language Service Coordinator at International Institute of Erie
"You don't choose a neighbor," Mensura said. "Your neighbor is closer to you than the collar on your neck. That is how much you take care of your neighbors."
20. Kennedy Thompson, Musician, One World Tribe
"I was into a lot of different styles of music. Ethnic, afro-centric based styles. I wanted to put something together where it wasn't just any one style, but rather a number of them, all with a common denominator – a genre rooted in West Africa. I credit Miles Davis, 'When you can see something in music – something that you have to do – you immediately know – you just have to head in that direction.'"
21. Stephanie Wincik, Writer
"[The woman with Down Syndrome I've welcomed into my house] changed my life for the better. She enjoys every minute of every day, and that kind of was something I never did. You rush through your life, and you don't really look at things or pay attention. She'll see the sun coming through the window, and she'll giggle because she loves that it's coming through the window and landing on her. So it made me look at things a different way, and I think it's probably made me a better person."
22. Greg Garmon, High School Athlete
"Every day on Facebook I'll get 20 unread messages and about 15 friend requests. It's crazy. People call your phone that you've never heard of. Little kids send stuff to get signed. I guess I've kind of accepted it by now… It's going to be hard leaving Erie. I just got to stay level. Hopefully I'll make it to the NFL someday, but I know I'm going to come back [to Erie]."
23. Pat Cappabianca, City Councilman
"We had all kinds of company at the dinner table. Professors, illiterate farm workers, master craftsmen, attorneys, you name it. They were all at the table. What kind of lesson did I get? It was a lesson in humanity really. We were raised in public service."
24. The Mending Place
"Back in the refugee camp I had no money and no job," says Tila Kuikel, who's been in the country for nearly a year and a half. "Now I have a job and I can make money."
"My neighbors, I pray to God for them," Damber Gautam says. "They come over and see if I need anything, tell me 'ask us if you ever need anything.' They help me out."