Your Guide to PA Voter ID Laws
The courts have blocked voter ID laws in Wisconsin, PA, and Others. Here's what you need to know about heading to the polls in November.
October 10, 2014 at 1:56 PM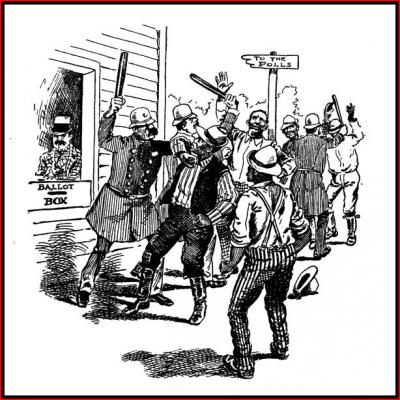 The U.S. Supreme Court blocked Wisconsin from implementing a law requiring all voters to show a form of photo ID. 
Wisconsin Gov. Scott Walker led a chorus of Republican lawmakers and pundits calling for legislation requiring voters to present photo identification in an effort to curb voter fraud.
However, voter fraud is more of a socio-political construct than it is a real threat to democracy as we know.
Loyola University Law Professor Justin Levitt wrote in the Washington Post in August that:
"ID laws are not aimed at the fraud you'll actually hear about. Most current ID laws (Wisconsin is a rare exception) aren't designed to stop fraud with absentee ballots (indeed, laws requiring ID at the polls push more people into the absentee system, where there are plenty of real dangers). Or vote buying. Or coercion. Or fake registration forms. Or voting from the wrong address. Or ballot box stuffing by officials in on the scam."
It seems we should be vetting election officials more than individual voters.
In a study of voter impersonation - the offense voter ID law supporters claim to be going after - Levitt found only 31 cases of voter impersonation in a review of one billion - that's BILLION, with a "B."
Instead, voter ID laws appear to function only as a means of disenfranchising low income, minority, and elderly voters, who are more likely to vote Democratic and less likely to have a form of photo identification. The Supreme Court concurred in its 6-3 decision emergency decision ahead of the November midterm election, with Justices Alito, Scalia and Thomas dissenting.
Pennsylvania took a shot at establishing an unwarranted voter identification law in 2013. Commonwealth Court Judge Bernard L. McGinley asserted in his 103 page decision striking down the law in January 2014 that "voting laws are designed to assure a free and fair election. The voter ID law does not further this goal." Governor Corbett chose not to push the issue further in the courts.   
As a result, previously established Pennsylvania voter ID laws remain in tact. This means that you only need to show ID at your polling place when it is the first time you are voting at that location. In other words, if you've never voted before or if you moved and have a new polling place, you need to show ID.
If you've been to the polls at your designated location for previous elections, sign the book like you're entering the Cascade Club and cast your ballot.
If you're wondering what qualifies as a suitable form of ID, wonder no more. The following forms of ID have been approved by the Pennsylvania Secretary of State:
Pennsylvania driver's license or PennDOT ID card

ID issued by any Commonwealth agency

ID issued by the U.S. Government

U.S. passport

U.S. Armed Forces ID

Student ID

Employee ID
Don't have a photo ID? The Secretary of State was nice enough to list some alternatives, as long as it has your name and current address:
Non-photo ID issued by the Commonwealth

Non-photo ID issued by the U.S. Government

Firearm permit

Current utility bill

Current bank statement

Current paycheck

Government check
Several democracy minded courts and judges have worked hard to protect the voting rights of common citizens. In an era where elected officials behave more like late nineteenth century industrial pawns than twenty-first century progressives, voters shouldn't take this moment for granted. It might not last long.
So next month, when you would normally ignore the myriad lawn signage polluting the view on your morning drive to the office, stop by your local polling place and cast your ballot. If enough people show up, it might even look like a movement.