Your Guide to the 24th Annual Erie Art Museum Blues & Jazz Festival
Head to Frontier Park for one of the best weekends of the year.
August 3, 2016 at 3:00 PM
Erie Art Museum's Blues & Jazz Festival is a landmark summertime event. The fest is BYOB, family friendly, and welcoming to the entire community. It's free to attend; but a great way to contribute (and keep it free for everyone) is to buy a button from one of the "bucket brigade" volunteers.
This year also features the Goose Island Beer Garden, with VIP wristbands available, and all proceeds going to support the festival.
Coolers are permitted, although there will be plenty of food vendors to choose from: Bite by the Bay, Connie's Ice Cream, Lombardo's Pita Place, Three B Saloon, Krispy Kreme, and Lonyo's Gourmet Kettle Corn will all be on hand.
So set up your tent (not before 9 a.m.), lay down your blanket, or saunter around the park – though pets are not permitted on the grounds during the festival. Regardless, you're in for a treat or two.
As has been the tradition, Saturday showcases the bluesier side of things, while Sunday gets a little jazzier. This festival gives performers room to breathe, with each slot allowing a 90-minute set.
As has been the tradition, Saturday showcases the bluesier side of things, while Sunday gets a little jazzier. This festival gives performers room to breathe, with each slot allowing a 90-minute set.
Below, you'll find a handy guide to all performances. Included is every artist's "Home Base": where they live and operate from (not necessarily their birthplaces). The familiar acronym "RIYL" stands for "Recommended if You Like." Discerning music fans can use it as a snapshot of each artist's aural proclivities.
We hope this helps you plan your weekend so you don't miss a minute. Happy festing, and we'll see you at the Erie Reader tent!
Saturday, August 6, 2016
12 p.m. YMCA Teen Center Collaborative
2 p.m. Jeff Fetterman Blues Band
4 p.m. Diablo Dimes and his Dixie Deacons
6 p.m. Jontavious Willis
8 p.m. Bernard Allison Group
Sunday, August 7, 2016
12 p.m. Bruce Johnstone Quartet
2 p.m. House of Rhythm
4 p.m. Tony Grey/Ian Maciak Galactic Duo featuring C. Brown
6 p.m. Paul McCandless with Charged Particles
8 p.m. Red Baraat
12 p.m. // YMCA Teen Center Collaborative
Home Base: Erie, Pennsylvania
Opening up the festival will be the talented stars of tomorrow. The YMCA Teen Center Collaborative will join together diverse arts mentoring programs for a unique show put on by area youth. The teen center offers a wide variety of activities ranging from fitness to photography. One of the most-loved programs is LifeThruMusic. Students learn not only music fundamentals, such as scales and theory, but also cover audio production and entrepreneurship. The Erie Dance Theater will join forces with LifeThruMusic, providing a choreographed visual experience to coincide with the original music. Be sure to check out these up-and-coming performers as they kick off the festival. – Nick Warren
RIYL: First to Eleven, Yung Skola,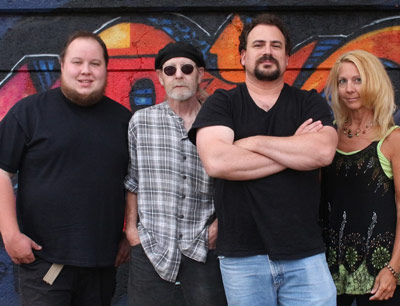 2 p.m. // Jeff Fetterman Band
Home Base: Erie, Pennsylvania
Jeff Fetterman dreamt of being a musician. But when his parents wouldn't buy a drum set, he took matters into his own hands. Twelve-year-old Fetterman traded his entire milk bottle collection for one of his neighbor's guitars.
"It didn't matter how many bottles I had to trade. I would've given him a thousand if I had them," he said on his band's website. "I just wanted that guitar."
For more than a decade, the Jeff Fetterman Band (JFB) has kept audiences entertained with their spontaneity and "off-the-cuff arrangements." While JFB performs some cover songs, their original blues and rock music has received attention in the U.S. and the UK. Their most recent album, Bottle Full of Blues, is available at jefffetterman.com.
JFB has performed with Kenny Wayne Shepherd and Ana Popovic, among others. Additionally, the band's songs have been featured in a few films. Rounding out the band are John McGuire on drums, Judy Kessler on percussion/vocals, and Erie favorite Ralph Reitinger III on bass. – Tracy Geibel
RIYL: Eric Clapton, Coco Montoya, Tommy Castro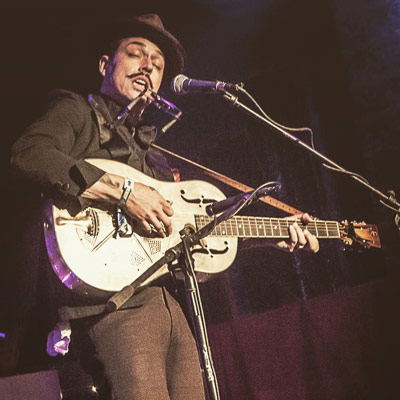 4 p.m. // Diablo Dimes and His Dixie Deacons
Home Base: Shenandoah Valley, Virginia
"Storyville Balladeerin' Dixie Boxcar Ridin' Funeral Stompin' Tearjerk Moanin' Frolic Jumpin' Moonshine Hollerin' Roots Music!"
That's how the uncommonly talented Diablo Dimes self-describes the sound that he and his Dixie Deacons bring from deep within the belly of the Shenandoah Valley. And while that description does it some justice, the inspired, gravel-voiced troubadour's sound truly must be heard to be properly understood (or really, properly felt).
He's brought his fresh, deep, primitive vision of the Americana aesthetic to stages and dives all across the country, warming up crowds for the likes of the Dirty Dozen Brass Band, Preservation Hall Jazz Band, Yard Dogs Road Show, and Jane's Addiction.
Now, the Blues & Jazz Fest crowd gets a chance to experience raw, impassioned music – for which many only wish they had the muse. - Ryan Smith
RIYL: Scott H. Biram, Tom Waits, Pokey LaFarge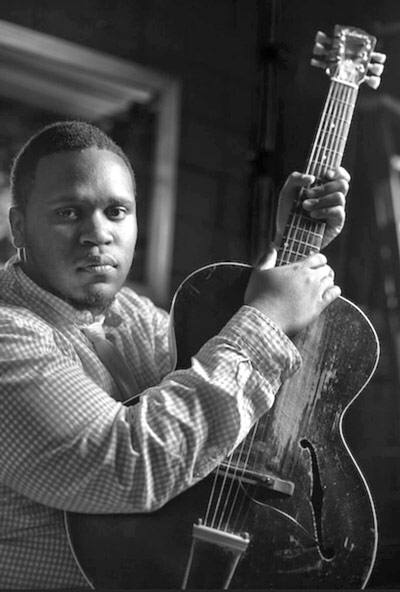 6 p.m. //Jontavious Willis
Home Base: Greenville, Georgia
Georgia native Jontavious Willis lives and breathes his profound connection to the blues. There is no question about the traditional nature of his music but he imbues it with an intriguing clarity. And how can this be heard? His vocals hit just the right blend of mournful and assertive, and when he sings, you can't help but be mesmerized by the story his lyrics weave. Those who appreciate tight, masterful guitar playing will also be enraptured by his quick, neat skills and simplicity making him a contemporary leader in this genre. Prepare for his set by listening to "Lucy Mae Blues," a rolling ballad which showcases the best Willis has to offer: plucky and reedy guitar playing with emotive vocals and a toe-tapping beat. And his skills are only going to evolve with age: Wills is in his early 20s, making his talent and perception all the more impressive. – Miriam Lamey
RIYL: Robert Johnson, Mississippi John Hurt, Muddy Waters
8 p.m. // Bernard Allison Group
Home Base: Chicago, Illinois 
Bernard Allison is a blues veteran. He started his career at age 10 when he decided he wanted to learn to play just like his dad, Luther Allison. His first guitar was a Fender Stratocaster, and he debuted onstage with his father at the 1983 Chicago Blues Festival. Today, Allison plays fearless electric blues, expressing that being "experimental" is key to this genre. His blindingly tight guitar playing warps and weaves notes into something heavy; soulful but a little playful. A great example is "Leave My Girl Alone," which starts off with a heady, thumping guitar solo that sets the song's mood. When the vocals kick in, his voice growls yet is as smooth as Lake Erie on a calm day. But to Allison – and to his audience – the blues is part of his core as an artist and as a human. He writes on his website, "The blues is my roots. Regardless of how far outside of the blues I reach for tones, I can't ever leave the blues." – Miriam Lamey
RIYL: Eric Gales, Ana Popovich, Walter Trout
In Europe, Johnstone performed with jazz icons such as Ben Webster and Dexter Gordon. He rose to prominence in the States as a featured member of Maynard Ferguson's band in the mid 1970s.
12 p.m. // Bruce Johnstone Quartet
Home Base: Fredonia, New York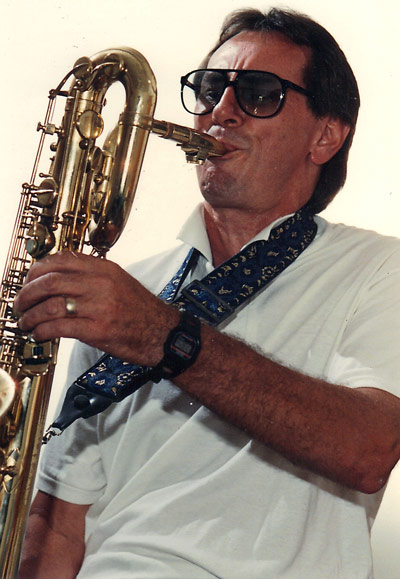 Bruce Johnstone is one of the greatest baritone saxophone players in the world. Born in Wellington, New Zealand, his early successes brought him to Australia, and then on to England. In Europe, he performed with jazz icons such as Ben Webster and Dexter Gordon. He rose to prominence in the States as a featured member of Maynard Ferguson's band in the mid 1970s. His soulful improvisational abilities proved to be a valuable commodity, his low rumble providing a foil to the bandleader's stratospheric trumpet range.
The seminal album, Chameleon, closes with "Superbone Meets the Badman." Ferguson provides the valve trombone, while Johnstone more than earns his hearty moniker. His "MacArthur Park" lead on M.F. Horn 4 & 5: Live at Jimmy's remains my favorite recorded solo. Johnstone later toured with Woody Herman, and founded the early fusion group, New York Mary. The accomplished bari player recently retired as head of the jazz department at SUNY Fredonia. The quartet features Erie legend Frank Singer on guitar, SUNY Fredonia colleague Harry Jacobson on bass, and expert percussionist Brad Amidon on drums. – Nick Warren
RIYL: Maynard Ferguson, Gerry Mulligan, Allan Zavod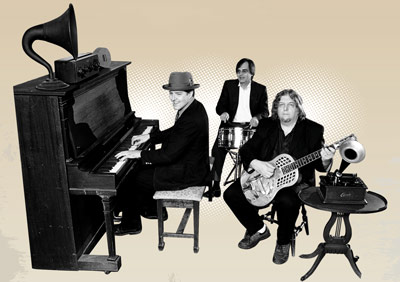 2 p.m. // House of Rhythm
Home Base: Meadville, Pennsylvania
Led by a trio of brothers, House of Rhythm builds on a solid foundation of vintage jazz style. Paying homage to the influential sounds of New Orleans hot jazz, the group cooks up a delicious gumbo of spicy, vintage tunes. Jim Froman leads the brotherly triumvirate on guitar. A professor at Allegheny College, he finds inspiration in the music of the 1920s and 30s. His resonator guitar will channel the spirits of Louis Armstrong and Jelly Roll Morton. Jim's son, Jackson Froman, handles piano, plus bass and harmonica. A musical fixture around the area, he serves as chorus instructor for Union City middle and high schools, and teaches harmonica at Allegheny College. He also brings music to the Unitarian Universalist Church of Erie (UUCE). Jackson's uncle, Sonny Froman, provides percussion. A longtime staple of the Hawaiian music community, he was the drummer for the Honolulu Symphony Pops, also serving on the Don Ho Show for 20 years and the Rich Little Show, as well. – Nick Warren
RIYL: Django Reinhardt, Dr. John, Preservation Hall Jazz Band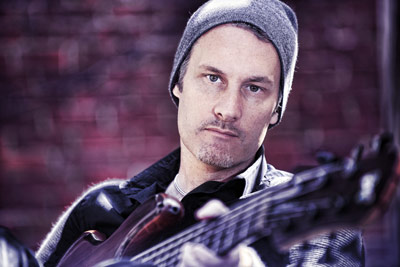 4 p.m. // Tony Grey/Ian Maciak Galactic Duo featuring C. Brown
Home Base: Erie, Pennsylvania
Though from England, Grey attended Berklee College of Music in Boston where he was named an "outstanding performer." Grey also earned a Jazz Album of the Year award for his album Unknown Angels from the Independent Music Awards, and an Outstanding Contribution to Jazz Education award by the International Association of Jazz Education.
Grey spent more than four years touring with pianist Hirome and has also performed with jazz artists such as Herbie Hancock, Wayne Shorter, and many others. His most recent album, Elevation, was released in 2014 with a band that included his uncle and mentor, the legendary guitarist John McLaughlin.
The other side of the Galactic Duo is drummer Ian Maciak. An amazingly versatile percussionist, Maciak regularly collaborates with musicians Zack Orr of SpaceLounge Productions, and Adam Holquist and Stephen Trohoske, forming the trio known as Human Flux. Maciak blends complicated hip hop beats with rhythmic virtuosity in an impressive display.
Joining the duo will be celebrated Erie MC, C.Brown. Himself a prolific collaborator, Brown's hip hop acumen is virtually unmatched in our region. He blends emotional honesty with rapid-fire wit to dynamic effect. – Tracy Geibel
RIYL: Shabazz Palaces, BadBadNotGood, Open Mike Eagle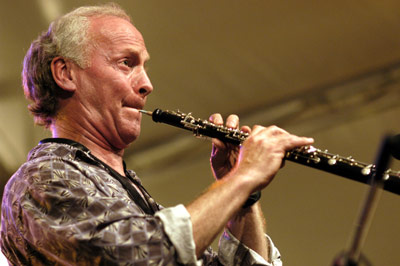 6 p.m. // Paul McCandless with Charged Particles
Home Base: San Francisco Bay Area, California
A rare breed indeed, Grammy winner Paul McCandless is one of the world's few jazz oboe players. On stage however, you'll no doubt find the fusion icon sporting a soprano saxophone. McCandless is one of the founding members of the long-running jazz group, Oregon, who have released 28 albums together. Over the years, he's also recorded with the likes of Pat Metheny, Jaco Pastorius, Wynton Marsalis, and Bela Fleck and the Flecktones. McCandless will be joined by Charged Particles: Murray Low on keyboards, Aaron Germain on upright and electric bass, and Jon Krosnik on drums. Each player possesses an impressive resume of musical excellence. Together, the band offers up a smooth and dexterous California jazz sound, playing compositions by McCandless that run the gamut from abstract to romantic. They collaborated for the first time last year, bonding to form a positive, electric spark. – Nick Warren
RIYL: Weather Report, Larry Coryell, Spyro Gyra
Bringing an infectious hybrid of dance and world music, Red Baraat's eight-piece ensemble has been dubbed "the best party band in years" by NPR.
8 p.m. // Red Baraat
Home Base: Brooklyn, New York
Making their triumphant return to the Blues & Jazz Festival stage is Red Baraat. Anyone who was in attendance for the festival's 2012 closing act will know just why everyone is so excited. Bringing an infectious hybrid of dance and world music, the eight-piece ensemble has been dubbed "the best party band in years" by NPR. The group is led by Sunny Jain, playing the large, double-headed drum known as a dhol: an iconic part of the Indian genre of Bhangra. Red Baraat embraces the upbeat Punjabi style, blending it with stateside funk, soul, and jazz rhythms. The results are hypnotic.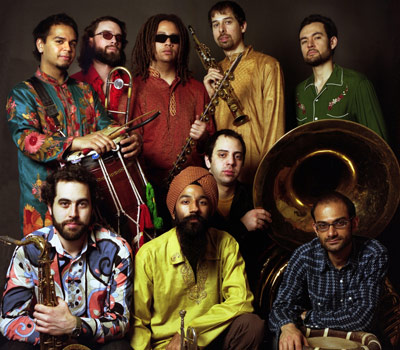 The group's formidable horn section includes Jonathon Haffner on soprano sax, Sonny Singh on trumpet, Ernest Stuart on trombone, and John Altieri on the eye-catchingly large sousaphone. Jonathan Goldberger and Chris Eddleton fill out the rest of the band, on guitar and drums, respectively. The band feeds the audience's euphoria, begging the crowd to dance. Erie Art Museum Director John Vanco explained that "we've never had such an active, enthusiastic response to a headline act at a Blues & Jazz Festival like the response this group received when they appeared onstage a few years ago. People were up dancing and shouting their approval." We're sure you'll approve as well, with what should be a thrilling end to an extraordinary weekend. – Nick Warren
RIYL: Antibalas, Trombone Shorty, Sharon Jones and the Dap-Kings