Zack Orr at Jekyll & Hyde's
You can be a part of one of Zack Orr's live streams at Jekyll & Hyde's.
October 28, 2015 at 11:30 AM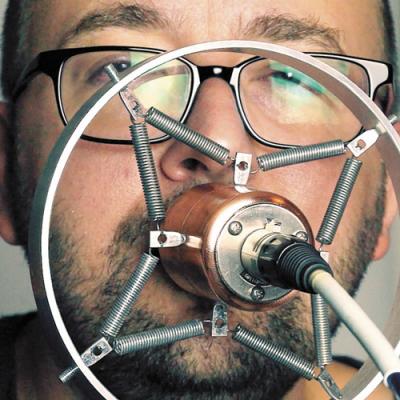 Nov. 6
Zack Orr has been a performing guitarist for 25 years. To celebrate, he made it his mission to live stream a different song every day for a year. Many have been his originals, but with 365 performances, he's obviously done some covers as well. I got to watch him record "Folsom Prison Blues" next to the railroad tracks in downtown Erie, which of course is the perfect place to sing Johnny Cash. He's performed this year in graveyards, on trains, even on a rooftop in Venice Beach, Calif. You can see his performances by following him on Periscope (@spaceloungeprod). Or on YouTube, including collaborations with Eric Brewer, Ben Henry, and Orr's college friend from Berklee College of Music, Nori Kikuta.
If you've seen him play with a band, you know that Orr's got the chops to rock out with the best in Erie, but his solo work is what he's known for. As a singer/songwriter, he makes music that can be deep or silly, lulling or jolting. His finger work is often mesmerizing. And on Nov. 6, you can be a part of one of his live streams at Jekyll & Hyde's. — Bryan Toy
9 p.m. to midnight // Jekyll & Hyde's Gastropub // 8 East 10th St. // 456.0072