Zappa Plays Zappa In Historic Heinz Hall
Dweezil Zappa is playing Zappa on Monday, April 6. Are you prepared?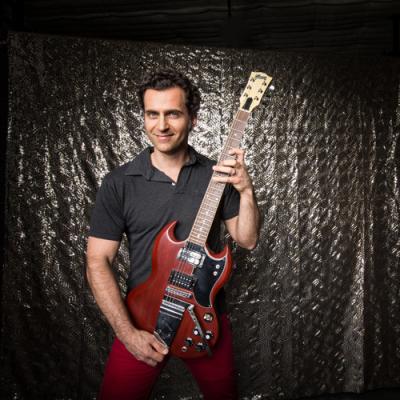 Frank Zappa's music – a complex, masterful, irreverent everything-stew – was (and is, and always will be) the stuff of epic legend, the stuff of real, unique musical genius.
In my humble opinion.
I asked Frank's son, the well-accomplished and crazy-good guitarist, Dweezil Zappa, to tell me about some of what he thinks on the subject, and, of course, nobody could have said it better: Zappa's music — an extensive sprawl of meticulously-crafted sonic gems and experiments, spanning virtually every genre ever thought of, sometimes all at once – is "music from the future," Dweezil told me during a recent afternoon interview over the phone.
"And it's yet to be discovered."
That's true, and in so many ways – especially for most everyone outside Zappa's sizable legions of true-blue fans (and millions of critical admirers). Okay, sure, that's a whole helluva lotta people, but Zappa's spectacular stylings, always and still – even years after he's been long-gone – demand more attention, more listening, more curious ears.
That explains the necessity – the why – of Zappa (the Dweezil) plays Zappa (the Frank). And Zappa Plays Zappa (the stellar recurring project in which he does just that) is why Dweezil is heading to Pittsburgh's historic Heinz Hall Monday, April 6. There, accompanied by four other insanely talented musicians, he'll mark the 40th anniversary of the 1975 release of One Size Fits All, the final studio album from Frank Zappa and the Mothers of Invention, by playing the album in its entirety.
Wowie zowie.
The album's been long-heralded as a Zappa peak among peaks, and songs like its epic opener, "Inca Roads," are "probably [some] of the greatest examples of what I would say is Frank's unique style of music," Dweezil said.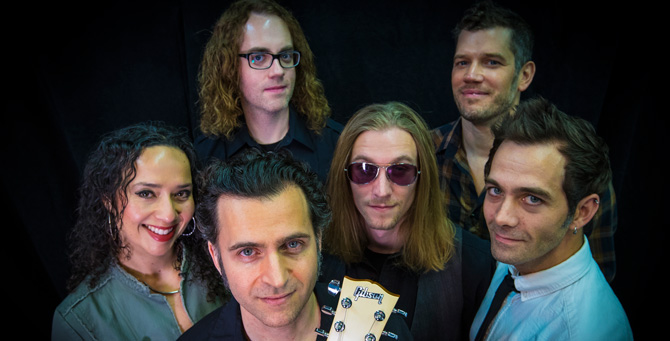 It's "one my favorite records for a number of reasons," he's added. "I love how he devised a way to operate in two mediums at once ... That's a hallmark of his writing style, which allows the music to become unique in front of each live audience who witnesses it."
When it comes down to it, Zappa's music "can only be categorized as Zappa music," Dweezil said. "He was a true composer, with the skill to use all of the [craft's] tools.
"That's why the music is so unique."
And that the music is being brought to full life by a person whose blood it literally runs through is why it's well-worthwhile to think about making a Monday-night trip to the big city south of Erie in a few days.
Writer/photographer Ryan Smith can be reached at rsmith@eriereader.com, and you can follow him on Twitter @ryanmsmithplens