2014 Year in Review
A Look Back So We Can Get Moving Forward
December 23, 2014 at 10:10 AM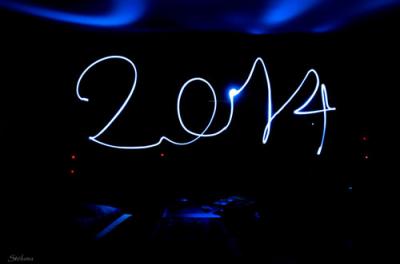 It seems as if it was just yesterday that people were still getting used to writing 2014 on official documents, angrily scrapping deposit notes and other slips when "13" managed to make its unwanted presence known. Like many years, 2014 flew by, but there were plenty of important moments that will be remembered for years to come.
Colorado didn't wait long before legalizing the purchase of marijuana for recreational purposes, doing so on Jan. 1, the same day that the 2010 Patient Protection and Affordable Care Act went into effect. Donald Sterling was banned for life by the NBA following leaked recordings in which the former Los Angeles Clippers owner made numerous racist comments, an event that nearly led to a boycott by Clippers players and coaches during the playoffs. 
Pennsylvania became the 19th overall state in the nation to recognize same-sex marriage back on May 20, with same-sex marriage legal in 35 states total by year's end. Seattle, Wash. made news when its city council voted to raise minimum wage within the city to $15 an hour. 
The Supreme Court ruled 5-4 that Hobby Lobby, a retail arts and crafts chain, and other "closely-held" stock corporations can choose to be exempt from the Affordable Care Act for religious preferences. American attention on the World Cup continued to grow as the United States survived longer than expected in the "Group of Death" only to be eliminated by Belgium. 
The Ebola virus made people freak out across the nation after a patient with the disease was taken to Emory University Hospital in Atlanta and other citizens caught the deadly virus. Robin Williams' suicide led to a push for greater mental health awareness. Bill Cosby came under fire after more than 20 women came forward accusing the iconic comedian and TV star of sexual assault. 
And most of the nation heard more about grand juries than ever before, after police officers Darren Wilson and Daniel Pantaleo were not indicted for the deaths of unarmed African-Americans Michael Brown and Eric Garner, respectively, while we still wait for a decision for 12-year-old Tamir Rice's death in Cleveland.
Erie also had its fair share of big news items. Here are some of the most important, interesting, and amusing topics that came to be in 2014, like the snowpocalypse, Tom Corbett's defeat, and a tale of two hotels.
The 2013-14 Snow Season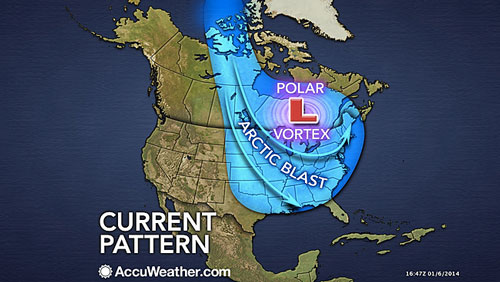 We're No. 1! At least, that's what the city of Erie was ranked in terms of overall snowfall during the 2013-14 snow season. The Golden Snow Globe Contest, a website that tracks just how much of the white, fluffy stuff comes down in cities of more than 100,000 people, had The Flagship City ranked first in the nation, as Erie nudged out fellow Rust Belt city Syracuse, N.Y. 138.4 inches to 132.
It's not surprising that Erieites were treated to a long, cold winter, but the 2013-14 season was notable in that The Gem City received an additional 37.5 inches on top of its average of 100.9. 
Erie wasn't alone when it came to winter misery, caused by the intense Polar Vortex, as cities in the Midwest and New England were hammered with frozen precipitation from December to March, with at least 21 deaths being blamed on the extreme cold wave. It makes this current season seem pretty tame in comparison, but don't worry, it doesn't take long for the forecast to change in Northwest Pennsylvania. 
As of Dec. 15, Erie was ranked third for total snowfall in the current snow season, but something tells me that Erieites would be fine with not taking the top prize this time, especially given that Buffalo has already received eight feet of snow.
Bayfront Hotel Development
The topic of Bayfront development was not a new story in 2014, but was certainly one that received a lot of attention throughout the year. Last year, we saw both publicly- and privately-funded plans for new hotels on Erie's waterfront announced, with the Erie County Convention Center Authority and Scott Enterprises offering up separate ideas for the community. 
The ECCCA received a $25 million state grant in 2013, but Scott Enterprises lost out when the state denied Erie's application for a City Revitalization and Improvement Zone designation, putting a damper on the Scott's "Harbor Place" mixed-use plan, a vision of publically-accessible areas like a park, a skybridge, and even a floating entertainment barge, although the development did not completely shelve the project. Local officials, including Sen. Sean Wiley, pushed the Pa. House of Representatives to speed up and expand the CRIZ program in September, and Scott Enterprises President Nick Scott, Sr. told the Erie Times-News that Harbor Place is "shovel ready," but that a CRIZ designation would be crucial for its future.
Erie County Council voted 4-2 to issue a bond guarantee for the construction of the publically-funded hotel, allowing the ECCCA to move forward with its plan – only after councilmember Jay Breneman brokered what Jay Stevens described as a "nuanced credit enhancement deal" that required yearly payments of $65,000 from the ECCCA to make up for the tax revenue lost from the property's tax-exempt status. As Stevens continued to point out in a February Street Corner Soapbox, the council was never likely to turn down the public hotel, as it's hard to pass up on a $25 million state grant.
Not everyone was happy with the announcement, like S.O.N.S. of Lake Erie Vice President Ed Kissell, a local advocate for waterfront access. Kissell decried the lack of direct access to Presque Isle Bay in the hotel project's plans. 
Another source of grumbling was that the proposed 61-foot-tall hotel – which was granted a height-related variance by the Zoning Hearing Board so it could exceed the Bayfront's 50-foot height limit – would be another building to mar Lake Erie's shoreline, a complaint that Reader contributor Bryan Toy encapsulated in his regular cartoon Just Toyin Witcha back in August. 
However, the Zoning Board did include a condition that it would allow the height variance in exchange for increased public space. Councilmember Dave Brennan also proposed a condition that the Convention Center Hotel include an 800-square-foot landscaped plaza in addition to the already-required walkway in order for the council to sign off on the design plans for a $30 million hotel and parking garage. 
The latter of those two buildings wasn't without controversy, either. Civitas members Lisa Austin and Stephen Sonnenberg railed against the parking garage based on its specific location on the former GAF site in an op-ed written for The Erie Reader in September, blasting the decision for wasting waterfront space that could be used for more than 2,000 parking spots.
Development of the Bayfront is a major factor in Erie's future, and it's a news story that will continue into the next year and beyond. But for now, the council has spoken on the subject, and as Stevens wrote in February: There will be hotel.
Porreco College
The debate of having a community college in Erie has been a subject of discussion for years, but in 2014, it finally became a reality. 
Edinboro University announced in March that it would help fill an educational void with Porreco College, where full-time tuition for students working toward an associate degree or certificate program can cost less than $2,500 per semester with endowment funding.
Porreco College, with the tagline: "The Community's College," is not a traditional community college; instead of being publicly funded, the school will be supported privately, meaning that the community will not see added taxes. Donations, including a $1 million gift from Louis and Debbie Porreco, will be used toward $3,000 per full-time student seeking a degree per year scholarship called the "Porreco Promise," allowing students to work toward one of four associate degrees and one certificate program on a 26-acre former estate and working farm on West 38th Street.
The 180 students who started classes in the fall – whether they pursue further degrees or not – will help make Erie a smarter county thanks to The Community's College.
Heroin Hits Erie
Western Pennsylvania was the scene of several tragic deaths this year, as heroin overdoses frequently made the news in 2014. Earlier this year, Erie County Coroner Lyell Cook was quoted by the Erie Times-News, saying that he believed heroin-related accidental deaths would be even higher in 2014 than in 2013, when 60 percent of fatal overdoses were attributed to the highly-addictive drug after 2012 had a rate of just 20 percent. Cook's predictions weren't far off, as 29 out of 54 confirmed drug-related deaths – 54 percent – were from heroin. 
The surge of heroin use and related overdoses led some locals to create outlets for people who are either struggling with addiction or know someone who is to reach out to one another. Facebook pages like HOPE – Heroin Overdose Prevention in Erie – and FOHAT – Friends of Heroin Addicts Talk – have given those in need a place to share stories and raise awareness for this issue.
Still, the heroin problem continued to persist, causing Pennsylvania Attorney General Kathleen Kane to form a new multistate taskforce in October with officials from New York, New Jersey, and Massachusetts, as the fight against heroin reached much farther than just Erie County.
2014 Midterm Elections
A trade of Toms highlighted the 2014 Midterm Elections in Pennsylvania, as Democratic challenger Tom Wolf defeated Republican incumbent Tom Corbett by more than 300,000 votes this past November, the first time that an incumbent Pa. governor did not win in a reelection attempt. It was a small victory for Democrats nationwide, as Wolf unseated a governor who had one of the lowest approval ratings in the United States while the GOP picked up 12 spots in the House and took a majority in the Senate. But still, the elections marked the end of the Cor-bott.
Elsewhere in Northwest Pa., 26-year-old Democratic challenger Dan LaVallee was defeated by incumbent Mike Kelly, a man 40 years his senior, after Kelly stormed back for a 21-point victory. Kelly's fellow Republican Glenn Thompson easily took care of Kerith Strano Taylor in the fifth congressional district. 
State Rep. Ryan Bizzarro kept his spot in the third legislative district seat without much of a sweat, trouncing challenger Luke Lofgren nearly two to one, while Republicans Curt Sonney and Brad Roae won back their seats. 
Democrats Flo Fabrizio and Pat Harkins didn't have much trouble with Mickey Mouse in uncontested races, although 346 people voted for a write-in candidate (potentially the aforementioned Mr. Mouse) against the silver-haired Fabrizio.
Roughly 41 percent of voters did their civic duty this election cycle, which wasn't as high as Erie County Clerk of Elections Doug Smith's prediction of 45 percent, but at least it was better than the 31.2 percent of people who reported back in November 2013. Also, Erie ranked higher than the national average of 36.4 percent voter turnout, so at least we can pride ourselves on being slightly less bad at voting than the rest of the country.
Entertainment Update
The Erie entertainment scene didn't disappoint in 2014, although they're some notable standouts. Jr's Last Laugh experienced a revival, as owners Dave Litz and Rob Neville, the latter of whom bought into the business last year, helped rejuvenate the comedy club. The two have brought an impressive number of talents to the Jr's stage all year that's too long to list in full, but it included such names as Bobcat Goldthwait, Gilbert Gottfried, Judah Friedlander, Louie Anderson, and Darrell Hammond of Saturday Night Live fame.
The Mercyhurst Institute for Arts & Culture had a banner year with its Live Performance Series, including a sold-out Snarky Puppy show at the crooked i in March for the tail end of its 2013-14 season. MIAC's current season has seen acts as diverse as the "queen of modern folk" Anais Mitchell, the health-care drama Mercy Killers, and Ben Sollee. Another great part of the Live Performance Series is that, unlike 2014, it won't be ending this month, as you'll still have an opportunity to see more entertainment ranging from jazz fusion trios to live action graphic novels in 2015.
Best Summer Night returned in 2014 after a year off. The Presque Isle Partnership followed up 2012's successful event featuring Crosby, Stills & Nash with the influential jazz-rock duo Steely Dan, providing audience members plenty of memories of that everlasting summer night that certainly won't be fading fast.
The Erie Otters completed what could be described as one of their best seasons earlier this year. Actually, it probably would have been known as the franchise's finest season, but the junior hockey squad fell in the Western Conference Finals to eventual Ontario Hockey League Champions, the Guelph Storm. 
In the following offseason, it was announced that team owner Sherry Bassin was in negotiations with two groups to sell the Otters franchise. The NHL's Edmonton Oilers also wanted to have a say in the sale of the Otters, pushing for the forced sale of Erie's team at an auction to help recover a $4 million-plus debt from Bassin after a failed move to Hamilton, Ontario in 2011. A federal judge ordered a halt to the forced sale, making Bassin's hold of the franchise safer at the moment, but the future of the Otters in Erie is still in doubt depending on the fallout from further legal action.
A pair of former Erie high school athletes made national headlines. Villa Maria Academy basketball star Kayla McBride came one win away from a national championship with Notre Dame before being taken third overall in the WNBA Draft by the San Antonio Stars, while McDowell High School running back James Conner was named ACC Player of the Year in just his sophomore season at Pitt and has been getting Heisman buzz already for the 2015 season.
Finally, it was a sad day when the aforementioned crooked i shuttered its doors at the end of March. The venue had become a staple in the local music scene, providing an outlet for music fans to see talented bands from in and out of state every week, like Black Flag, Dead Prez, and Larry and His Flask.  
The development of two other locations has been instrumental, though, in keeping the music scene alive and well in Erie. The King's Rook Club and Basement Transmissions' new location have picked up some of the slack for the local music scene's loss. 
The Rook's owners bursted onto the scene with an emphasis on live music and with a newly renovated basement space, becoming the place to see several of the bands that used to play at the i. 
Although not new to the scene, Basement Transmissions' move out of the old 1501 State St. location and into the old Roadhouse Theatre space at 145 W. 11th St. was big news this year. By moving into the spot, BT Founder Bob Jensen was able to not only increase capacity to pack in bigger audiences and attract bigger names in the touring world, but also provide new types of events, such as film screenings.
Honorable Mentions
After 130 years of serving the community, the Erie Business Center announced that it will officially close, ceasing academic operations Dec. 31, 2014. 
The Erie Bluffs were the source of some debate, as critics decried the use of signs for businesses and institutions as shameless marketing in an area which advertising is not allowed due to zoning laws, and proponents called the 23-acre strip part of a larger plan. 
Erie was featured on AMC's Game of Arms, which covered the underground sport of arm wrestling. 
More than 3,000 people, including some local officials, were found on a list of people who decided that garbage-pickup bills were a load of trash. Some hadn't paid the fees in more than a decade. 
While we still await word as to when human trials will take place and what will follow if they're successful or not, The Kanzius Cancer Research Foundation nonprofit ceased operations in June after a cancer-killing radio frequency device was approved for said human trials. 
Summer Jobs and More helped 122 at-risk youth find part-time employment – appropriately, during the summer.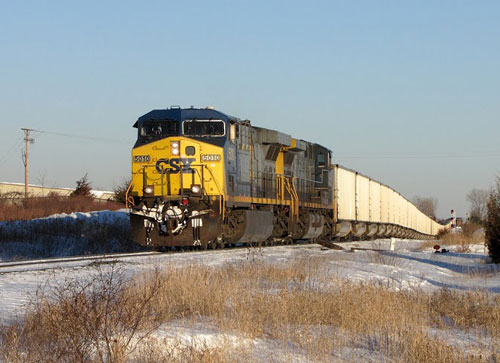 The Erie Rail Terminal was scrapped after Harborcreek Township was deemed unsuitable for the project. Later, DevelopErie President and CEO John Elliott – who championed the aforementioned terminal – resigned in October, while the Port Authority announced Brenda Sandberg as its new executive director. 
And the closing of Bradley's Shur Fine on West Eighth Street led Civitas members to call Erie a "food desert" in a November issue of the Reader.
Also, 2014 marked another milestone for everyone at the Erie Reader, as the 100th issue of our paper was published in October. It's been an honor to be the local voice for  news, arts, and culture for the people of Erie since 2011, and we have you fine readers to thank for helping us reach this point. Onward to 2015!
Alex Bieler can be contacted at aBieler@ErieReader.com, and you can follow him on Twitter @Catch20Q.