A 40-Year Obsession with Traps
Scooby Doo! Mystery Incorporated is cool, Fred is gay, and Buffy owes everything to Scooby's gang.
December 1, 2011 at 10:37 AM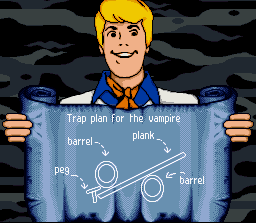 So, to take a break from Penn State for a moment, let's get back to Scooby Doo. The other day, I posted a link to a Chris Sims blog post decrying the use of actual supernatural creatures in Scooby Doo -- you know, because it undercuts the "kids-uncover-adult-corruption" them that makes it special  -- and in that post, Sims refers to another post on Sound on Sight by Michael Ryan, reviewing the new Scooby series, Scooby Doo! Mystery Incorporated, which appears on Cartoon Network.
Well, I followed that link and -- zoinks! -- it was fan-freaking-tastic.
Like Sims, Ryan lauds the central theme of the cartoon, that it features a bunch of teens uncovering and thwarting adult corruption, and claims the latest series really gets it:
Scooby-Doo gave us monsters, but reassured us that they were really adults wearing a rubber mask. Oddly, in the process of preserving the safe status-quo, it did so in the context of a group of teens constantly uncovering the corruption of adults.

With Scooby-Doo! Mystery Incorporated, the series finally exploits and explores that contradiction. The formula is unchanged, but now has a real menace behind it as the Scooby gang find that there are virtually no adults that they can trust.

This new series is set in Crystal Cove aka "The Most Hauntedest Place on Earth" and the town's whole economy is built around supernatural tourism, meaning that every mystery that the gang solves literally hurts the local economy. This brings the gang into direct conflict with the town's adult leadership and their parents. (Fred's Dad is the Mayor, Velma's parents run the town's Spook Museum and the Crystal Cove Mystery Tour bus.)
Sounds friggin' awesome. But it gets better. Each show is dedicated to the gang's solving a small mystery, but the whole season revolves around a big one: the disappearance of a previous group of teen detectives. Which is killer plotting for a show, if you ask me, reminding me of the stellar first season of Veronica Mars.
The show, too, apparently tweaks with the always-present though subtle sexual tension between gang members, now "with every character chasing another and true love being an impossible dream." There are hints that at least two of the gang have homosexual crushes, too. Here's Ryan's take on Fred and his trap-making:
As Chris Sims of Comics Alliance has noted, Scooby-Doo Mystery Incorporated takes Fred's 40 year obsession with traps and uses it as a compelling character defining moment, "every one-note joke about his [Fred's] goofy love of traps is suddenly about a kid who obsesses over trying to keep the things he loves close to him, and who can't figure out any other way but to literally build cages around them." At the same time, Fred's obsession with traps also works as a metaphor for his sexuality: Fred is so closeted that he build closets to enclose other people.
Fred's closeted sexuality! Of course! I mean, that ascot...
There's more, too, including Scooby's very palpable influence on Buffy the Vampire Slayer. It's one of those bits of writing that turns everything you thought you knew about a topic and turns it upside down. Definitely well worth a read.
Meanwhile, the latest series goes on my Netflix queue.