Alton Northup: The Youth of Today
14-year-old Alton Northup's thinking is progressive and something worth listening to.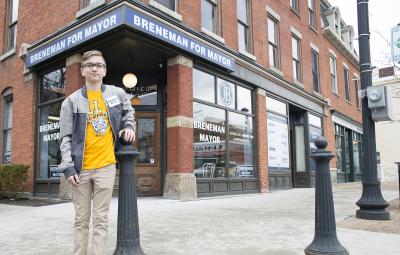 Alton Northup, 14, is a young passionate man who is well aware of local politics in the city of Erie. The Erie mayoral race seems to be on everyone's radar, including Alton's. With nine candidates running, two Republicans and seven Democrats, Alton told me, "The next mayor is either going to make or break the city." It's best to examine such strong words further. From the economy to crime to New Americans, his young thinking is very impressive; perhaps it's a unique perspective to sit and listen to.
I met this Harding Elementary and honor society student a week prior to my departure to Botswana at the downtown Erie Starbucks while his father sat a few tables away. I had to keep my pen moving in order to keep up with all that Alton had to say. His enthusiasm and hope for Erie shines through. It has a lot to do with a push from his grandmother. Both his grandmother and grandfather had to relocate to Dearborn, Michigan due to Erie's struggling economy. The loss of jobs affected his grandparents and their move was necessary for them to find better wages.
 Even though she is more than 250 miles away, Alton's grandmother worries about the conditions in Erie. He receives a phone call from her each day and listens to her concerns, one being the crime rate in the city. He stated, "There were two standoffs where the SWAT team was in my area on two occasions. I am even afraid to walk at night." He feels that Erie mayoral candidates need to have plans ready to reduce violence. 
The Erie School District is another one of Alton's concerns. He is in the eighth grade. With graduation nearing, he is worried about where he will attend school next year. The closing of schools and the canceling of after-school programs are clear symptoms of the poor handling of the district's finances, both on the local and the state level. Pennsylvania Secretary of Education Pedro A. Rivera, on his recent visit to Erie, was not able to come up with solutions to the financial issues that the district is facing.  
Alton's thinking is progressive and something worth listening to. The 14-year-old wants to enter the military, and someday he would like to be the mayor of Erie. He is hungry for a life in politics and has a mind open to many things. He tries to look at every angle when it comes to the issues we face in the city, such as the immigrant and refugee population.
Alton noticed that Erie's Parade Street is booming with businesses from the immigrant and refugee population. It's hard to drive by without seeing the foreign names or the business signs in Arabic. Erie displays a diversity that has received national coverage from Debra and James Fallows in The Atlantic and from NBC Nightly News. We must acknowledge and understand these stories. The businesses on Parade Street are a valuable contribution to Erie's economy.
Alton's perspectives on the mayoral race are worth hearing. I couldn't end my interview without asking him who would get his vote. It wasn't hard for him to answer and he immediately replied,  "JAY BRENEMAN. I believe Jay is the strongest. He served in the military, and he can make difficult decisions. He also has charisma and has innovative ideas."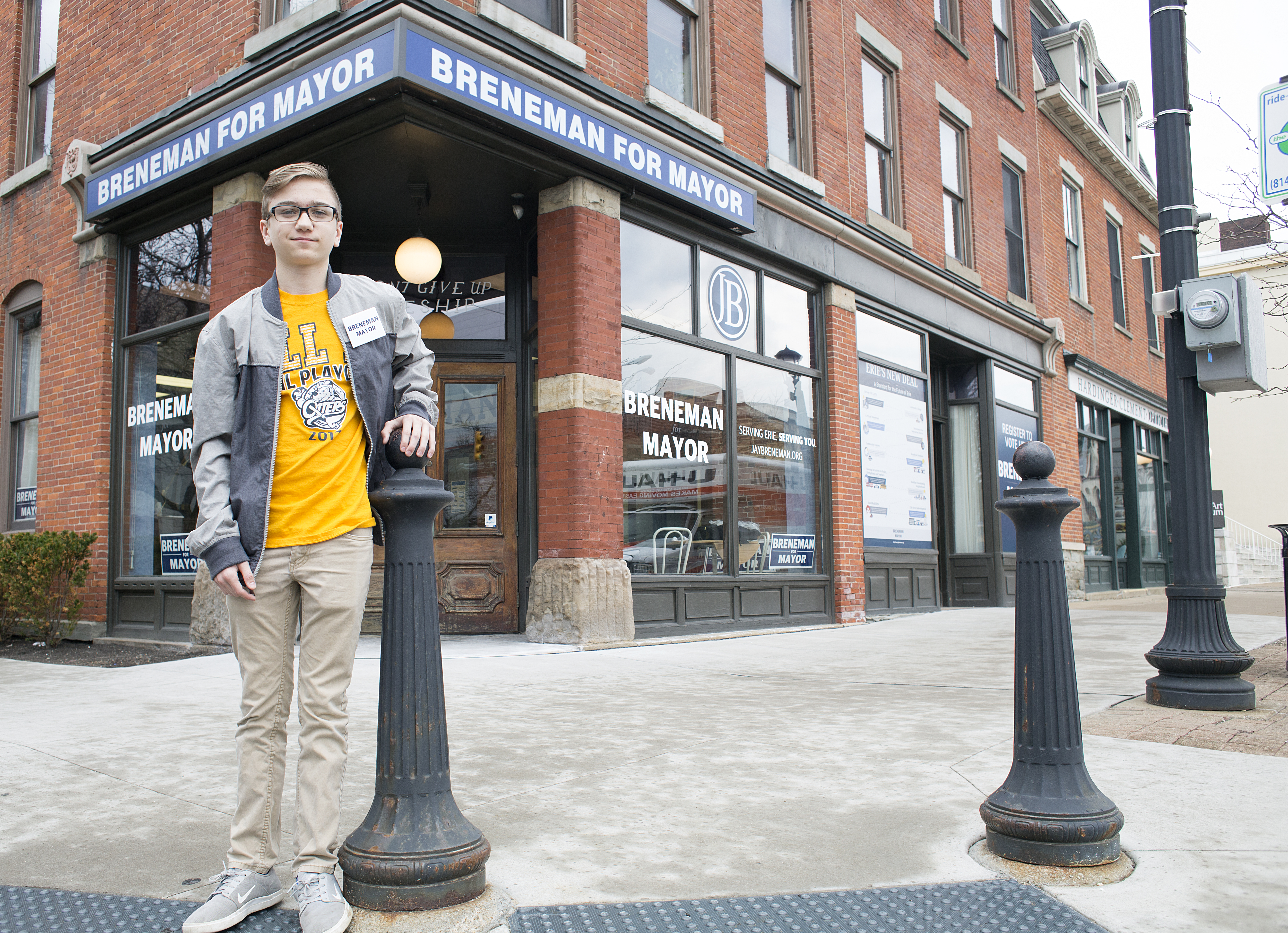 Maitham Basha-Agha can be contacted at Maitham@eriereader.com.