Austin's dying and we could be Erie millionaires
Welcome to Erie, Pa. -- the Next, Next Austin!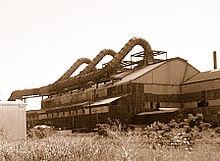 Since 2002's seminal The Rise of the Creative Class. And How It's Transforming Work, Leisure and Everyday Life, Richard Florida's been messiah or even a demigod on whose altar many of us have worshipped when it comes to ubran studies and economic and social theory. Hell, his theories have helped shape some of the oldest pieces I've written for the Reader, like this one of the branding of Erie. And my eyes light up a bit when someone namedrops him in conversation.
They're in the know! They're paying attention!
I had even developed a bit of a Creative Class mancrush, because these things matter to me and I was just happy someone was espousing good thoughts – let alone in a book, that people were reading no less!
So I thought, until someone said Austin – the Mecca around which many of us want to build our mighty works – is dying. Turns out, at least according to geographer Jim Russell, who studies the relationship between migration and economic development, Florida's wrong – particularly about his understanding of migration – and that part of his miscalculation comes via his dismissing of Pittsburgh in a graduation address to Rutger's University, where he said:
"Pittsburgh had a lot of good attributes as a city but my students couldn't wait to leave it. I wanted to know what a city would have to do to become a place they would want to stay and work in and build a future."
What's more interesting, though – at least to me – is Russell's notion of being "Not So Much 'New York Poor' as 'Pittsburgh Rich', which is the title of a good read to which you ought to devote some time and thought, because it got me thinking that if one could be Pittsburgh Rich, could one be Erie Rich – or even Erie Filthy Rich?
Although Erie's economy and identity didn't experience the same sudden collapse Pittsburgh's did with the abrupt crumbling of the steel industry, we're just as much Rust Belt in our mindsets. And I've suggested before that perhaps Erie should take note of these trends – and then perhaps Erie should take note... again.
So if Austin's just pillars of sand wasting away in the Creative Class desert and Pittsburgh is the next [INSERT NAME OF COOL, DEVELOPING CITY THAT EVERY OTHER CITY WANTS TO COPY], it leaves us to assume yet another city will inevitably leave Pittsburgh in the dust.
Honestly, I don't think it's too absurd to suggest that that city could – nay – should be Erie. Let's be honest: We have great artists – working both in the visuals and music (in fact, too many for me to just hyperlink one here), great big-city-esque restaurants, a burgeoning craft beer scene, colleges galore, a big ol' body of fresh water over which breathtakingly beautiful sunrises and sunsets can be witnessed, and – and this is a big'un – it's ridiculously cheap to live here (save for those luxury condos overlooking beef-n-cheddars for five bucks).
But we have this ugly tradition of hating ourselves. And reversing that ain't gonna be easy.
So I say to you – much like Russell seems to be saying to Florida as he allows his nostalgia to overwhelm and taint his perception of Pittsburgh – don't hate it because you're from it; I can't think of a single other creative person who would want to move here if we're constantly hating ourselves, our city, and our potential. If you truly hate it, hate it enough to care enough to make it better.
Or go ahead and spin the globe and pick another place to set up shop because if there's one thing Erie doesn't need, it's people unwilling to roll up their sleeves and get their hands dirty with fixin' something. And nothing sounds more Blue Collar or Rust Belt to me than that.
Ben Speggen's sleeves are rolled up. If you want to talk shop with him, you can reach him at bSpeggen@ErieReader.com and follow him on Twitter @ERBenSpeggen.