Beedie with Norman Dean at Bobby's Place
A Pittsburgh-flavored hip-hop showcase not to be missed. 
April 29, 2015 at 4:45 AM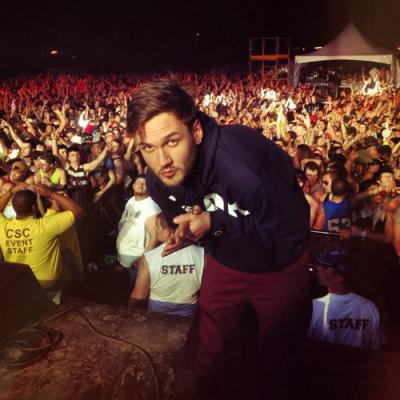 Erie will be getting a dose a Pittsburgh hip-hop this May. Steel City MC Beedie will headline a DreamBig Promotions show at Bobby's Place Friday, May 8, a night that will feature some fine MCs from Western Pennsylvania.
Beedie, born Brian Green, first got his start as a rapper in the duo The Ill Spoken, which featured fellow Pittsburgher Mac Miller, who headlined a show at Edinboro University's McComb Fieldhouse back on April 10. Like Miller, Beedie is a notable Steel City performer, receiving accolades from publications like Pittsburgh City Paper and JENESIS Magazine for past works like The Beat Bully.
Now the 27-year-old MC is touring in support of his latest album Counter Culture, which drops just a few days before the Bobby's Place gig. Even before its release, Counter Culture is garnering attention, with a pair of singles already making the Billboard Emerging Artists Charts, including the Wiz Khalifa-assisted "Make a Wish."
Beedie won't be alone at Bobby's Place. Fellow Pittsburgh artist Norman Dean will show off his own skills on the mic, while a quartet of local MCs in C. Brown, Nick I Am a Don, Jonny Evans, and GP will provide even more hip-hop goodness on a night already packed with talent from Western Pennsylvania. – Alex Bieler
10 p.m. Friday, May 8 // 1202 W. 18th St. // 455.9840