Big Names and Big Issues in The Post
Does the pedigree of The Post deliver on its promise?
January 17, 2018 at 11:00 AM
3/5 stars
Let's be honest, with the people involved in this film, it's hard for it to fail. Featuring Meryl Streep and Tom Hanks as leads, while being directed by Steven Spielberg? It's difficult to think of a more respected lineup. But does its pedigree deliver on its promise? For the most part, the answer is yes.
Based on true events in 1971, the film deals directly with the Pentagon Papers, and their publication in the New York Times and the Washington Post. The film opens with military analyst Daniel Ellsberg releasing the documents to the New York Times. The news hits and it hits quickly, sending shockwaves around the country, and in particular to those among the fourth estate. Detailing a history of government involvement in Vietnam from President Truman to President Nixon, the papers made it clear that the United States was knowingly fighting a losing battle overseas while military casualties continued to climb.
Meryl Streep plays Katharine Graham, who served as publisher, president and chairperson of the board for the Washington Post. We see her try to reconcile her personal relationships with the Washington elite, including members of the government like former Secretary of Defense Robert McNamara (played by Bruce Greenwood).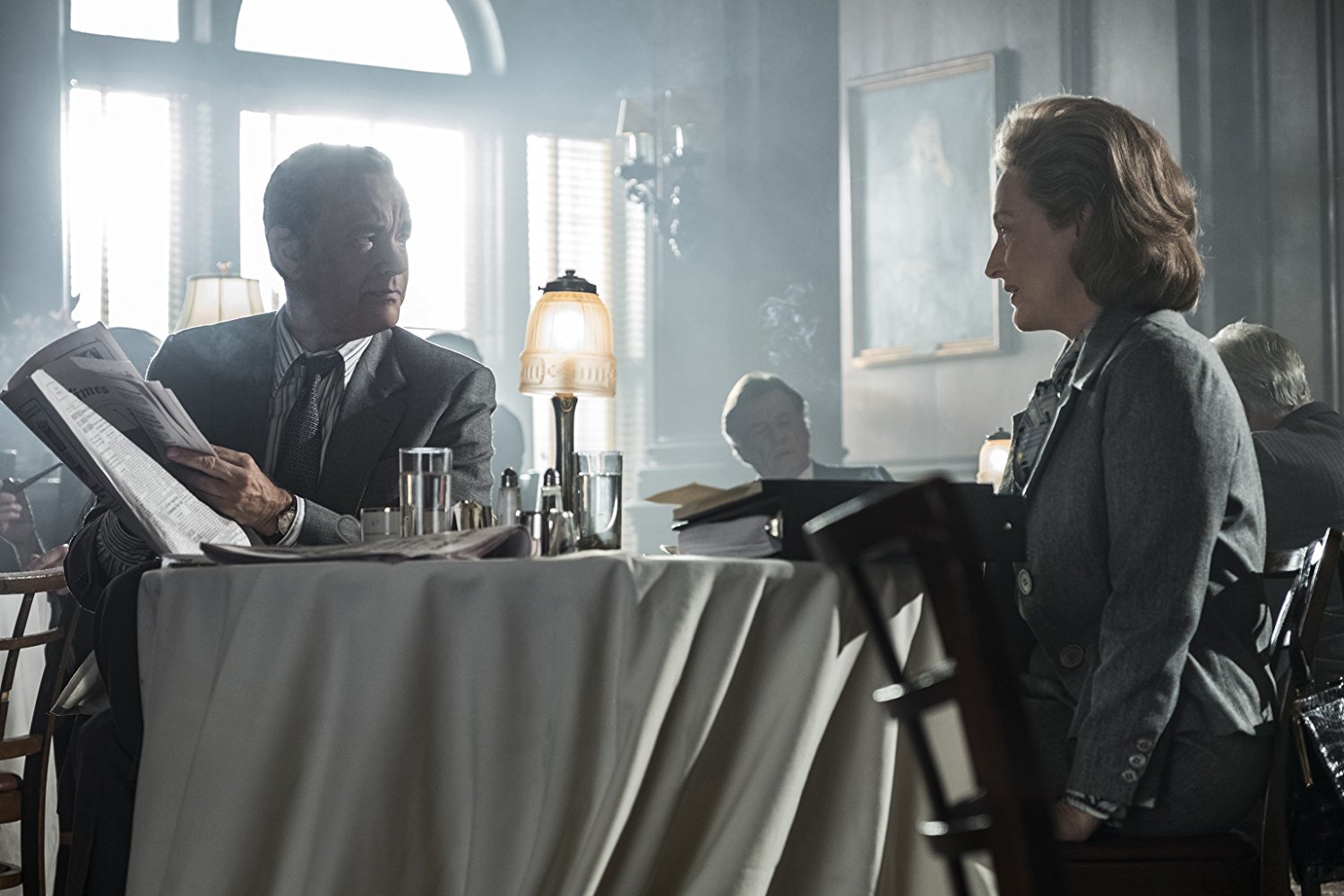 Tom Hanks plays Post executive editor Ben Bradlee, who is intent on keeping up with and outdoing his peers at the New York Times. This is a stellar cast, and it's great to see Bob Odenkirk and David Cross of Mr. Show with Bob and David come together again, even in serious roles.
The film deals with media censorship, and the conflicting role of a women in power, two things that seem extremely pertinent today. In the tradition of other "newsroom" movies, such as Spotlight, or this film's veritable sequel, All The President's Men, the pace is fast and the lines and the characters never relent, despite its relatively subdued nature. — Nick Warren
Directed by: Steven Spielberg // Written by: Liz Hannah, Josh Singer // Starring: Meryl Streep, Tom Hanks, Sarah Paulson, Bob Odenkirk, Tracy Letts, Bradley Whitford, Bruce Greenwood, Matthew Rhys, Jesse Plemons // 116 minutes