Bikers Against Child Abuse Still Accepting Toys
Help brighten a child's Christmas by making your donation before Wednesday!
December 5, 2011 at 12:56 PM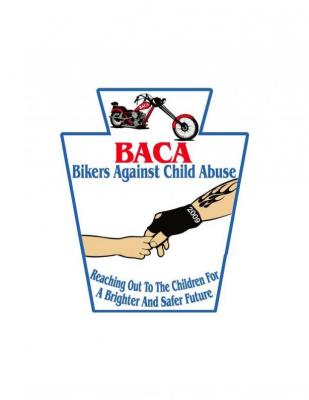 Just a few days remain until the Erie County chapter of BACA (Bikers Against Child Abuse) makes their toy delivery to The Mercy Center for Women and The Shriners Children's Hospital this Wednesday, December 7.
There are several ways you can get involved with this worthy cause. If you can donate an unwrapped toy (value not exceeding $10) call BACA President Chad Zacyzk at 814-218-7642 or email him at BacaErieCo@yahoo.com  and he will make arrangements to have your toy picked up.
Last week, Chad told me BACA already had over 250 toys; that total has probably grown by now, and he's probably very busy collecting more, so, better yet - bring your toy to either The Mercy Center, 1039 East 27th Street, around 5:00 on Wednesday, or the Shriners Children's Hospital, 1645 West 8th Street, around 6:00.
If you'd like to donate cash instead, visit BACA's website. Please ensure you have made your cash donation by Tuesday, December 6 to allow BACA members time to get to the store and buy more toys!
You can check out BACA's Facebook page here, but don't forget - time is runing short for you to make a difference in a child's holiday season!