Bobcat Goldthwait Kicks Off Three-night Run at Jr's Last Laugh
Based on the results of his work, a little crazy seems to be working out just fine
September 30, 2015 at 9:45 AM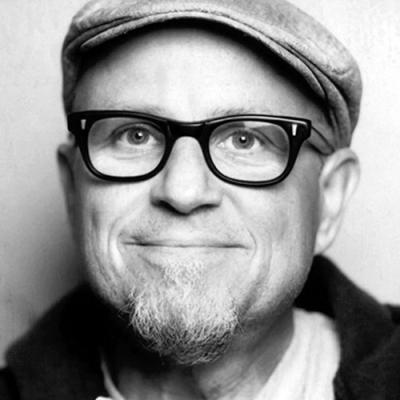 Thursday, Oct. 1
Bobcat Goldthwait is a busy man. The longtime comedian and director currently balances a three-headed monster of a career between his work on TV, in film, and on the stage. Given his time in the entertainment business, you would think that Goldthwait would be used to the grind of public speaking and air travel.
You'd be wrong.
"Those are the two things I do every week at work: I go on stage and get on a plane," Goldthwait tells me over the phone, in just one of a number of promotional chats he has scheduled. "Those two and handling spiders would be the top three fears. Maybe I should just start handling spiders on stage."
Goldthwait's anxiety over public speaking and flying aren't what you would expect, which is appropriate for a man who's made a career out of doing the unexpected: evolving into a critically-acclaimed filmmaker after first making waves as a goofy character with a memorable voice in '80s flicks like the Police Academy series and his off-the-wall stand-up sets.
Now Goldthwait is moving about the country, including a three-night, five-show run at Jr's Last Laugh starting Thursday, Oct. 1. Even before he returns to Erie after a stop at Jr's in February of 2014, he'll be trying to conquer his busy schedule. This involves heavy promotion for his award-winning documentary Call Me Lucky, an affecting work about comedian Barry Crimmins and his crusade against child abuse.
The film is just another high in Goldthwait's impressive run of diverse projects on screen and stage, although he can't help but go after projects that intrigue him regardless of whether or not he's wrapped up something else first.
"I'm doing all of [my projects] all at the same time," Goldthwait says with just a hint of fatigue in his voice. "I'm promoting my stand-up right now. I'll be doing some interviews for Call Me Lucky, and then I'll go over to an editing bay and edit a television show I directed. Tonight I'll do a set here in L.A. and get on a plane for Houston. I'm not bragging or complaining. It's a little kind of crazy the way I live."
Based on the results of his work, a little crazy seems to be working out just fine. — Alex Bieler
7 p.m. Thursday, Oct. 1, 6:40 and 9:30 p.m. Friday, Oct. 2 and Saturday, Oct. 3 // 1402 State St. // jrslastlaugh.net