Daybreak Radio Headlines EP Release Party
Americana-in-the-garage sound comes to the King's Rook, EP in tow. 
April 29, 2015 at 4:15 AM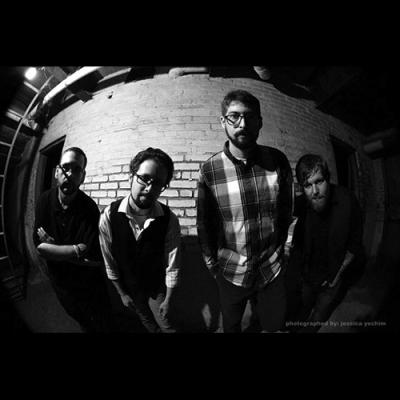 Formed off the shores of Lake Erie about one year ago, Daybreak Radio — comprised of a group of long-time, well-known local musicians — has been busy honing its chops, playing out, and crafting its signature blend of straight-up rock 'n' roll.
The now-five-piece band — a heady mix of Erie talent with influences ranging from Jack White to the Grateful Dead — has a rootsy, Americana-in-the-garage sound, and they play, like they say, the kind of stuff you can easily find yourself singing along to, and maybe finding a bit of yourself in.
Now, with the upcoming release of their first EP, we can take the Radio home, out on the road, or wherever the hell else we'd like.
They'll be debuting the six-song, self-titled album — along with another new member, Doug Phillips, on keyboards — at a free EP-release show on Friday, May 8 at the Kings Rook Club, where they'll be joined by special guests Rivers.
"We're practicing week in and week out, and are really looking forward to getting out there full-force," Daybreak bassist Ryan Bartosek told the Reader recently, adding that, after a recent Rook after-party slot for prog-jam favorites Aqueous and a busy summer coming up, "we're hoping we can keep that momentum moving."
"Daybreak Radio has allowed me to explore more into my rock 'n' roll side," said lead vocalist and guitarist Tyler Smilo. "I'm very excited about what this project will bring."
Keep doing what you're doing, guys. And we'll keep tuning in. — Ryan Smith
9 p.m. Friday, May 8 //  1921 Peach St. // facebook.com/daybreakradio