D.C.-based Paperhaus Returns to Erie
The psychedelic kraut-pop quartet will be joined by Teatime for 3, Brook Surgener, Frame and Mantle, and The Standby. 
March 18, 2015 at 5:30 AM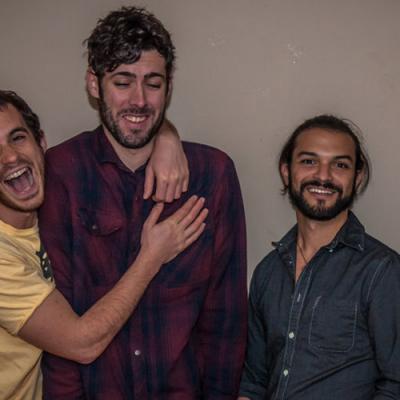 Psychedelic Kraut-pop is certainly a type of sound you won't hear about too often, but Paperhaus lives up to genre. If you're not quite sure what to expect from the description from the band's Twitter bio, here's an easier explanation: shifty, propulsive alt-rock.
The Washington, D.C. quartet will return to Erie after their last visit nearly two years ago, stopping by Basement Transmissions March 27 for the second-to-last stop on their current tour. Paperhaus released its self-titled debut full-length album in February, an eight-track collection that runs the gamut from jagged rock numbers on songs like "Cairo" to proggy experiments like "Misery." No matter the track, there's plenty of intrigue in the band's music.
The various influences and elements in Paperhaus' sound could make for a messy situation, but the group manages to keep the details nicely in line. Perhaps the ability to balance a variety of genres comes from the members all living in the same house, a place where they host DIY shows for the D.C. area, an outlet for young, exciting bands to test things out for a crowd.
Regardless, Paperhaus lives up to the ambitious Psychedelic Kraut-pop description. Check out the D.C. band in action when they team up with an equally eclectic supporting lineup of the punkabilly blues crew Teatime for 3, acoustic charmer Brooke Surgener, post-rockers  Frame and Mantle, and psychedelic grunge outfit The Stanby at Basement Transmissions. – Alex Bieler
5:30 p.m. Friday, March 27 // 145 W. 11th St. // basementtransmissions.com