Derby Weekend a Big One at Presque Isle Downs
Multiple specials, contests, and activities planned in time for the Kentucky race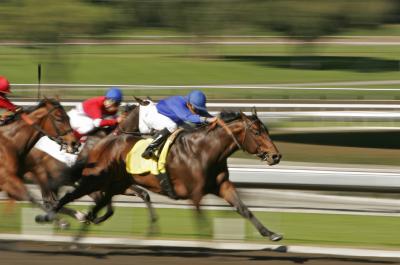 Friday, May 4
This Friday will begin a busy weekend at the Erie casino as it announced today the launch of their new $9.99 buffet menu, hours and lower pricing.
Saturday will mark the first leg of the Triple Crown where horse racing fans have a chance to enjoy a day at Presque Isle Downs to watch and wager on the Kentucky Derby and a potential Triple Crown Winner. The annual Derby Hat Contest will return this year to The Brew Brothers and anyone 21 and over is encouraged to register beginning at 4:00PM in the restaurant lobby. The winner, selected by crowd participation, will be awarded dinner for four to the casino's LBV Steak & Pasta restaurant.
Also on Saturday, Presque Isle Downs will host the third annual Kiss a Pig 5K. Runners of the 5K must be 21 or older and will have to run three times around the racetrack to complete the 5K.
The one mile "Fun Run," which is once around the racetrack, is allowed for anyone eight years of age or older. All proceeds from this event, including both the race and the brunch, benefit the Boys & Girls Club of Erie.
Throdugh May 31, a $10 donation is being collected at Guest Services for the Boys and Girls Club of Erie. The player will be given $10 in free play for their donation.
May 4-6 // 8199 Perry Hwy, Erie, PA 16509 // prequeisledowns.com