Discover Presque Isle
Erie is lucky to have Presque Isle, and to have Discover Presque Isle.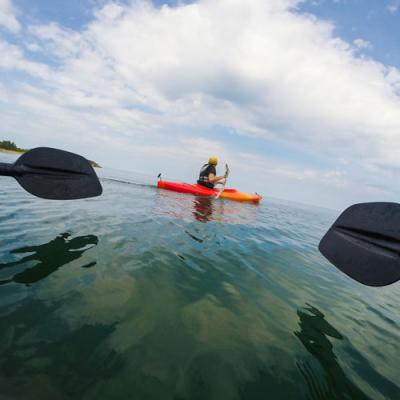 Erie's pretty fortunate to have a location like Presque Isle State Park. It's even luckier when the Presque Isle Partnership hosts three day's worth of activities and events in such a gorgeous place.
Discover Presque Isle returns to the state park from July 24 through 26, and the three-day festival has something for everyone. Arts enthusiasts can check out the Arts & Crafts Festival and the  Walk in the Park Art Competition all three days at Presque Isle's waterworks. If live music is more your thing, Beach Eight will host a quartet of local acts, with M4, The O'Needers, Eric Brewer & Friends, and East Ave. all performing by a giant bonfire from 3 to 10 p.m. on Saturday.
Want something a bit more physical? All three days have some exciting events, including the 17th Annual NASH 97.9 Dig Off on Friday, a Sand Sculpture Competition and Beach Brawl on Saturday, and the Smith's Hot Dog Volleyball Challenge on Sunday.
There are plenty of sights and activities during Discover Presque Isle, which is already a fantastic destination in its own right. For a full list of activities and locations for the three-day festival, head to discoverpi.com and make it a priority to visit one of Erie's greatest treasures. – Alex Bieler
Presque Isle // discoverpi.com