Dreambig Sweet Productions hosts 814 Grinders Hip-Hop at The Beer Mug
Prepare for a night filled with our very own, local hip-hop talent, Erie. 
October 29, 2014 at 6:40 AM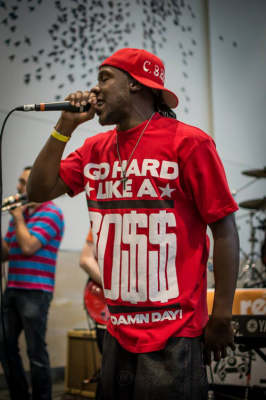 The Beer Mug is known around Erie for being a hot spot for all types of music.  Cover bands and original musicians churning out folk, metal, and everything in between have shared the stage, and on Nov. 7, hip-hop will be coming back to take the spotlight once again.
Anyone who has read any of my articles before knows that I tend to delve mostly into punk rock and punk rock accessories – which are no strangers to The Beer Mug, too – and before researching this show for this article, I knew of just a few of Erie rappers.  Looking at the flier and the event page on Facebook for the 814 Grinders Hip-Hop Pt. 1, I found a bill chockfull of local talent, including Doc'Proto, O-Dub, King Leon (not to be confused with the band Kings of Leon), Rush (not to be confused with the band Rush), and C.Brown. On top of that, the evening will be hosted by Lower Eastside Connection frontman Jonny Evans – which all adds up to a show not-to-be-missed.
C.Brown has been making a name for himself over the last few years among Erie's rap community.  Someone who doesn't pay much attention to rap knowing who he is should be proof enough of that.  This will be far from the artist's – who describes the venue as an ideal place for him and others to perform – first time on stage there. 
"The response from the crowd is generally good," Brown says. "They really pay attention. The Mug has this intimate setting and everyone is drawn into you."
If the music itself isn't enough to get you in the door, perhaps you can be persuaded by knowing that a portion of the proceeds will be going towards a good cause.  Dreambig Sweet Promotions is hosting a benefit show Dec. 20 at PACA with the goal of raising money to buy Christmas presents for children of the Sisters of St. Joseph Neighborhood Network, and donations from this show will be pooled with the one at PACA.
So whether your intentions are for the love of music or to put a smile on a child's face this Christmas, be sure not to miss this event. 
10 p.m. // 1108 Liberty St. // 454.4753