Edinboro Festival Fosters Community
The Downtown Edinboro Art & Music Festival provides music and art for the community.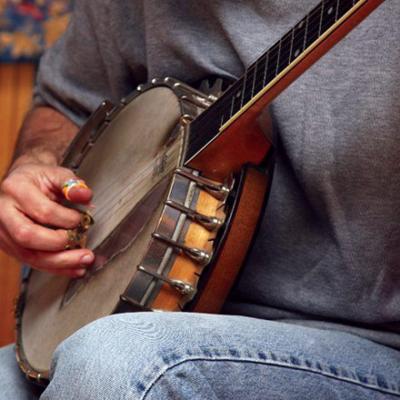 MAY 18-21
Each May, the Downtown Edinboro Art & Music Festival provides two things "that people desperately need in their lives: music and art."
Those words came awhile back from Tiger Maple String Band's Fred Parker, one of the volunteer-run festival's founders and chief organizers.
And Parker really nailed it when he added this: "The whole thing's just about having a good time, and generating a feeling of community. That can enrich our town, our society ... I dunno, maybe even our world."
Maybe? No doubt it can.
It will, too – and soon – as the Edinboro Art & Music Festival gears up for its 13th year of celebrating music and art with, as always, a special nod toward the deep-steeped, well-simmered, and long-storied lines of Appalachian folk traditions.
It's happening, as usual, during the third weekend of May, kicking off with what's become an annual blowout set by regional jam mainstays Donna the Buffalo on Thursday, May 18 at Culbertson Hills near downtown Edinboro.
This year, Donna will wrap up the weekend with another set (earlier and more family-friendly) on Sunday, May 21 at Goodell Gardens & Homestead, the festival's de facto central headquarters.
In between, there are more bands to see than can be listed here: The Town Pants, Sun King Warriors, Eric Brewer & Friends, TK Blues Co., Claire Stuczynski, Jim Avett, Jakob's Ferry Stragglers, and Strangers and Liars are just a few from the lineup, which will take fest-goers to various venues around town.
On top of that, there are tons of local arts exhibits and worthwhile workshops throughout the weekend, ranging from beginner drum, mandolin, and fiddle playing, to family yoga, Tai Chi, mask making, caricature drawing, and gardening (just to name a handful).
And, as always, it's all free.
Since I call sunny Edinboro home, I've been here and there for most of the Downtown Edinboro Art and Music fests over the years. And as I've mentioned before, one of the coolest things about it is that no matter where you go – and despite the fact that it may attract thousands over its four-day stretch – it feels small and intimate, unhurried and always of-the-heart.
It's close by, and genuinely family-friendly, too. So if other plans for your weekend aren't already set, there's really no reason not to go check it out for at least part of one day (or two, or three, or four).
For the full lineup, directions to performance/workshop/exhibit venues and other locales in and about town, and plenty of other details about this year's festival, visit edinboroartandmusic.com. – Ryan Smith
May 18 – 21 // Various venues around Edinboro // edinboroartandmusic.com