Erie Chamber Orchestra Presents Classical Christmas
ECO showcases both new and old holiday music with its upcoming show.
December 10, 2014 at 6:45 AM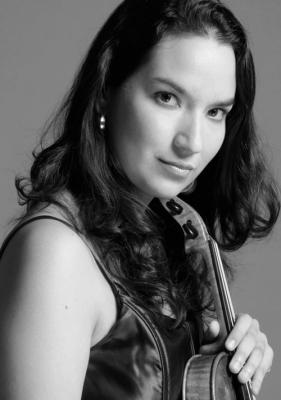 The winter season has inspired many pieces of music over the centuries, from Leroy Anderson's "Sleigh Ride" to "Winter" from Anton Vivaldi's "Four Seasons." This December, the Erie Chamber Orchestra will showcase both new and old holiday music with its upcoming show Classical Christmas.
"This is an opportunity for an audience to come in and listen to more than 400-years' worth of music," Erie Chamber Orchestra Music Director and Conductor Matthew Kraemer says. "There are style differences, but they all have a unifying theme – very beautiful music inspired by the time of year or the holiday season."
In addition to the seasonal favorites, like the aforementioned "Sleigh Ride" and "Winter," the Erie Chamber Orchestra will also mix in a couple of surprises into Classical Christmas' musical mix, including Astor Piazzola's tango reworking of Vivaldi's famous wintry concerto.  Violinist Maureen Conlon and soprano Shannon Kessler Dooley will also lend their talents to the already gifted musicians of the Chamber Orchestra, a crew ready to entertain during a busy holiday.
"This is the time of year where things can get very hectic if we allow it to," Kraemer says. "A concert is always a time to take an hour or two to yourself or to your family and just sit there and let the sounds of the season wash over you."
The winter months have inspired many great works, and you can witness some of the best Dec. 12 at the Cathedral Prep Auditorium thanks to Classical Christmas. 
7:30 to 9 p.m., Friday, Dec. 12 // 225 W. Ninth St. // facebook.com/eriechamberorchestra