Erie Faces Erie: February 1, 2017
Brenda Costa, executive director of the French Creek Valley Conservancy (FCVC)
February 1, 2017 at 2:00 PM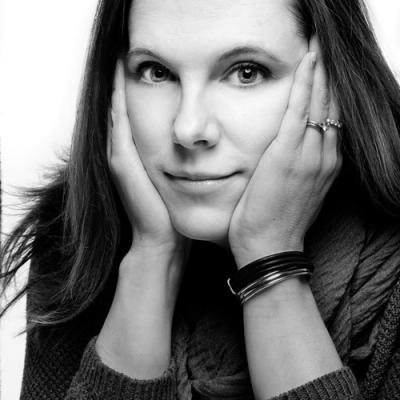 "French Creek is incredibly unique – unlike any other waterway in the state of Pennsylvania, and much of the United States."
Ed Bernik: You're a geologist by profession. What insights do you bring to the FCVC director position as opposed to a PR or marketing person, who would typically head an organization like this?
Brenda Costa: My undergraduate degree is in geology, and I worked in geologic consulting for 20 years. I also have an MBA from Penn State, so I have a background in project management and leadership that I think brings a lot to the conservancy that maybe wasn't there previously.
EB: French Creek runs through five counties and two states. Why is it important to our region?
BC: It's incredibly unique – unlike any other waterway in the state of Pennsylvania, and much of the United States. What sets it apart is its biological diversity. French Creek used to flow into Lake Erie. With the advancing of glaciers, that flow was blocked. It reversed, flowing south into the Allegheny River. That change in flow direction brought new biology into the creek. The French Creek Watershed includes biology that you would find in the Lake Erie Watershed, also from the Susquehanna River Watershed – where its original headwaters were, and then the Allegheny River Watershed. It's that combination that creates the unique biodiversity not found anywhere else.
EB: What condition is the river in today?
BC: It's very healthy, very good water quality, but there are always threats, significantly from development. Throughout time, properties and parcels are getting smaller as they're subdivided, and more development is taking place. It's the protection of the area around the creek that determines the water quality.
EB: Is there a threat from oil and gas development?
BC: A few years ago, as the Marcellus shale boom took place in this area, there were concerns about development within the watershed. I think oil and gas firms found that tapping into reserves in this area was not economically viable, at least at the price of gas at this point. Development has taken place more to the southwest and to the northeast, and not much at all within the French Creek Watershed.
EB: What impact does farming have? I know in New York state, at the headwaters, there are many dairy farms.
BC: There is certainly impact from that. There's impact directly – runoff from fertilizer – but there's also an impact, especially in the headwaters region, where farmers may be letting their livestock walk in and access the creek. It's important to spread the message of best farming practices to prevent that type of impact. There's impact, both in agriculture and otherwise, on the riparian buffer, where people are cutting down trees and removing vegetation right up to the creek banks. They may be farming very close to the creek banks, and that promotes erosion. It's those trees and that vegetation that hold the creek banks in place.
EB: How do you see the role of the conservancy? Do you have outreach education?
BC: We do. Our primary mission is as an accredited land trust, but we cannot buy or control all of the property within the watershed. Our more effective tool is our outreach and education program, not only through school programs, but also with presentations to civic groups and organizations. We also reach out to riparian land owners, agricultural organizations, and sportsman's clubs, to educate people on the importance of maintaining watershed quality.
EB: How important is tourism to French Creek, and is there an impact, both on the economy and the river?
BC: Outdoor recreation has been growing exponentially, and we try to encourage people to get out on the creek through float events, paddles, those sorts of things. But we also have a program called the Creek Towns Program, where we're working with towns along the creek to help them benefit economically by embracing the creek and encouraging recreation. We're working with towns to create new boat launches and access points. We've done needs assessments in six different towns now, where we look at things like, "Are there public restrooms? Places to rent kayaks? Places to eat close to the creek? Somewhere to buy groceries if you're camping?" We're assessing these towns, then energizing volunteers within the towns to make those things happen, to ensure economic benefit from outdoor recreation.
EB: You put on an annual cleanup. How much trash do you pull out of the creek?
BC: Last year we removed over 26,000 pounds of garbage from the watershed. The weight of the garbage actually has been decreasing over the last few years, because, through our cleanup efforts and education, less garbage remains within the creek.
EB: How far north does that cleanup go?
BC: We've had participants as far north as Waterford, but it's our goal to stretch that throughout the entire watershed.
EB: How many members does FCVC have now?
BC: About 125. We've tried to increase the reach of our membership drive on an annual basis, appealing to more people throughout the watershed. A lot of our energy has been focused on the central third of the watershed. One of my personal missions is to expand that to the north and to the south. So much attention in Erie is given to the lakeshore, but half of Erie County is part of the French Creek watershed and important acreage to protect.
EB: Historically, this river played a major role in the development of western Pennsylvania.
BC: I think the most interesting fact that most people are unaware of is that George Washington actually named it "French Creek." Prior to that, the French were occupying northwest Pennsylvania, and were in Fort LeBoeuf, naming it Riviera LeBoeuf in reference to all the bison that they found in the area. I'm thankful that George came along and named it French Creek, so it wasn't the Beef River.
EB: There's a certain je ne sais quoi …
BC: Right. I think that people are unaware of George Washington's presence in western Pennsylvania, and that history during the French and Indian War. Also, the fact that he really risked his life in his travels up French Creek in December. The course of our nation certainly could have been different had George not been successful in his mission.
EB: What would you like to see for the future of the creek and FCVC?
BC: I want to be sure that we are reaching out through the entire watershed, so that people understand the importance and uniqueness of the creek. Our organization is kind of at a stepping-off point right now. We have a lot of land acquisition deals in the works, and some very important pieces of property that we're working to protect. At the same time, we're really seeing an upswing in support for the organization. I'm excited about how we can grow to the next level and engage our members and volunteers directly in land protection projects.
I came from working in a very high-pressure sales environment in consulting. Not long after I started at the FCVC, I went to a conference. I was overcome by the sense of cooperation and collaboration in the conservation community.
Brenda Costa: frenchcreekconservancy.org
Ed Bernik: bernikphotography.com