Erie Library Comic Con Takes Over the Blasco
The Erie Library prepares to host a slew of activities for the city's first ever Comic Con.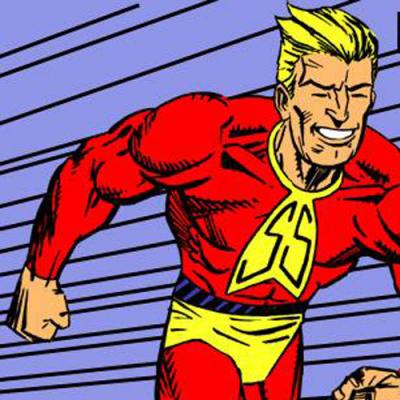 The first-ever Erie Library Comic Con is happening Saturday, May 16 from 9 a.m. to 5 p.m. at the Blasco Library. With a slew of planned events and vendors lined up, local organizer Sean McGrath is looking to build an event for the community to celebrate comics, movies, games, geek culture, and more.
Interested in what to expect from Erie's first Comic Con? Let's take a look at some of the things slated for this year's schedule.
Kicking things off at 9 a.m., we have Comic Book Jeopardy! Sean described this as a "battle for geek supremacy!" Previous Jeopardy! contestant and winner Erie-native Adam Holquist will serve as the day's Alex Trebek (word's still out on whether he'll be sporting a mustache).
Right after that at 9:30, my personal good friends Forest Taylor and Cory Carr of Slaughterfilm, a podcast 'devoted to the movies that are legendary… even in hell!' will be hosting a William Castle, the Father of Interactive Cinema, Film Tribute – packing a lot of cool into just one hour.
There are also three panels to attend, including one with local professor Kris Wheaton, who will talk about his experience on Kickstarter and will give tips on how to keep production local while crowdfunding. And if you want to get your hands dirty with creating comic books, attend one or all three of the Comic Book Activities where participants will learn how to design a character, write a story, and lay out a comic book page.
The Retrocade Erie will be showcasing the history of home video game consoles on the second floor (I hope they have a Vectrex! Those things were awesome!). And finally there will be a Warhammer 40k Tournament hosted by Game Corps, registration starts at 10 a.m. with a $15 fee.
There will also be artists and vendors from around the tristate area selling merchandise in the main lobby. Vendors include Books Galore, Action Toyman, Games Corps, World War Games and Distractions, and Super Awesome Comics.
The entire thing – save the Warhammer Tournament – is free (as in, no admission fee to get into this whole-day event!) but there will be raffles of book baskets contributed by the Erie Library and an awesome basket graciously provided by none other than Erie's own Action Toyman.
So what are you waiting for? Head to the Blasco and explore and embrace your inner geek and revel in nerd culture – without having to leave the Gem City. – John Lindvay
 9 a.m. to 5 p.m. Saturday, May 16 // 160 E. Front St. // Facebook.com/TheGeekERIEofNWPA