Erie Philharmonic's Grand Homecoming
Executive director Steve Weiser talks about orchestra's long-anticipated return to renovated Warner Theatre
January 21, 2022 at 10:30 AM
It might be a little late for the holidays, but the Erie Philharmonic is finally coming home. The historic Warner Theatre, which has regularly hosted Erie Phil concerts since the 1970s, is at last nearly move-in ready after undergoing a multimillion-dollar renovation.
On Dec. 3, 2021, the Warner's front porch lights (e.g., its iconic marquee) flipped on for the first time in more than 40 years, and if things had gone according to plan, they would have welcomed a crowd of roughly 2,000 that Saturday for one of Erie's grandest housewarming parties in decades. Instead, the Phil's annual "Come Home for the Holidays" performances were held at nearby Erie Insurance Arena as construction delays pushed back the Warner's public reopening to late January.
Steve Weiser, Erie Philharmonic executive director and a 2016 alumnus of Erie's 40 Under 40, was unperturbed at the news. No matter what the tension, he and musical director Daniel Meyer seem to have the resolution — a trend the two men were rewarded for last year as they both signed long-term contract extensions (through 2025 and 2026, respectively). It's a testament to how deftly the Phil has conducted itself under their stewardship — especially these past two years — and the payoff is just around the corner.
I talked to Weiser about it.
Matt Swanseger: Just how is it getting back to a full season of live, in-person concerts? How was planning the 2021-22 season different from those we'd seen before?
Steve Weiser: I think for us, it's even more special this year coming back to live concerts. The journey to get here was, I think, even longer than people imagined because we had already planned on a whole (2020-21) season in the hockey arena and then that got canceled because of COVID. So then we turned to TV concerts, and we did all the summer concerts that we did, and then we were going to do opening night (of the 2021-22 season) on December 4 in the Warner and even that gets pushed back. So I think you have two years' worth of storylines leading up to January. But getting to finally be in the arena and perform for almost 2,000 people two times in a row for those two concerts ("Come Home for the Holidays"), I know the musicians absolutely loved it. It's cathartic to finally get back to being able to perform and having an audience reaction right away.
MS: Absolutely. Last year, during peak pandemic, you signed a contract extension to stay with the Phil through 2025. Could you discuss the timing of that as the midpoint in your executive directorship so far? How much did COVID affect where you saw things going in your first five years versus where you see them going now?
SW: If you look back to where it all began in 2015, I had played percussion with the orchestra for about three years (prior to assuming the directorship), and you could see only 600 people in the seats. And you feel that when you walk on the stage and see a very empty auditorium. You notice that as a musician. One of my big driving forces was "how do we guarantee that we're performing for full audiences and full houses?" And since that point, we've had something like 20 or 21 sold-out performances — an average of 1,600 to 1,700 people per concert or 2,100 for the big pops concerts. So I think we had really hit our stride right up until the moment COVID hit.
But I think we managed to blow everyone's expectations out of the water with all the TV concerts that we did. Rather than do a pay-per-view or streaming service where we knew we'd lose so many people, we did it for free on public television. Last October, we had something like 6,000 viewers watching a TV concert in just one night. So if you extrapolate that over eight broadcasts plus online viewing, we probably saw more people last year than we did in a normal ticketed year. And I think that translated into the positive trajectory we've seen this year — we've had something like 800 new subscribers, which blows away any number that we've had before. We haven't seen a live audience in almost two years and Season Pass sales are higher than they've ever been in our history. And I think you see a lot of things coalescing at the same time — coming back to live concerts at all, being on TV, doing our summer concerts (the "In Your Hometown" outdoor summer concert series), and then getting to reopen the Warner. That is the definition of a perfect storm all happening in these past few months.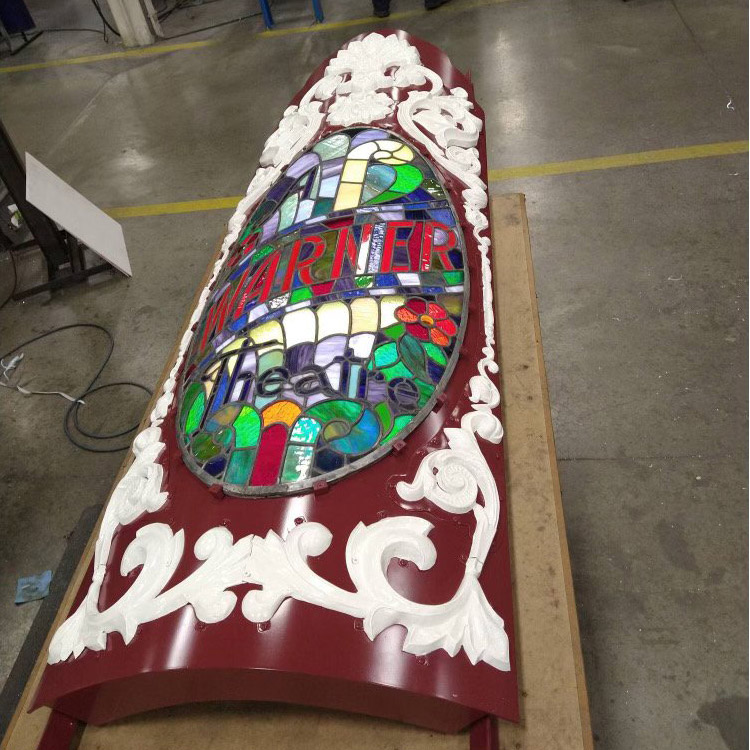 MS: Let's talk about the Warner. How will it feel to finally come home?
SW: You know, as a musician who played on that stage at the old Warner Theatre, it was a very hard venue to play in. The 1930s decor looks great, but the 1930s (amenities) leave a little to be desired. There were no bathrooms on stage level. The elevator was a closet, and for the last 25 years, there was no elevator. So if you saw a really nice guest artist walk on stage in a ball gown with a million-dollar violin, that means she just walked down five flights of stairs from her dressing room. So every aspect of anything from a technical standpoint is going to feel good for the musicians.
With this stage being deeper, it's going to let us set up in a more professional manner. Normally when the orchestra rehearsed in Edinboro, we would rehearse in one configuration with the orchestra set up a certain way because of how big the stage was there. And then when everybody would come to the Warner, everything was different. Rather than it being a big square box (like Edinboro), the Warner used to be a really long rectangle. And there's no way to set up things in a similar fashion. So even details like that are going to be better. The new shell is going to make the orchestra sound louder. It's going to be brighter on stage. But even just the ability to play with each other is going to become better. As management, I'm looking forward to selling concerts in a brand new venue. But the musicians are looking forward to coming and actually performing in it. Everyone's excited for a multitude of reasons.
MS: Speaking of excitement, what kind of programming will the Philharmonic be able to put on with the upgrades in place that maybe couldn't be done before? The new rehearsal hall is looking amazing.
SW: We will use that for every single rehearsal from probably March onwards. Normally, when we'd do one of our Symphonic Series concerts, we'd go to Edinboro to rehearse Monday and Wednesday nights because they let us use their space, then we would be in the Warner on Friday and Saturday. Now with the new rehearsal hall, we'll have a mini-office right here in the theater. So it just makes life so much easier for everybody to do all of it up here. And the good thing is for the first time ever, the dimensions at the rehearsal hall are exactly the same as the stage, so we'll be able to rehearse in the exact same footprint in both places. And that's something that the musicians have been begging for decades. We'll use the space for pre and post-concert events as well. And it's beautiful. It's two and a half stories tall. There's a curved roof. There are exposed wood beams. It's just a gorgeous space.
MS: Do you know what you'll be rehearsing for the 2022-23 season yet?
SW: We actually have next season 99 percent planned and in the books. And one of the things we're doing is utilizing the deeper stage. We're planning two humongous works written for both choir and orchestra — that was something that was hard to do on the long and skinny Warner stage of the past. We're bringing in one pops concert that physically would not have been possible in the old Warner. And then we have two really awesome movies planned for next year as well.
MS: The Phil has been very active in the community over the past few years, bringing music to virtually anyone who'd want to hear it. Discuss those efforts and where, when, and how people might continue to listen to you beyond ticketed events.
SW: (This year) we knew we needed to have a stopgap between TV concerts ending in April and the real concerts picking up in December, and we had kind of done a trial run of our summer concerts in North East the past two summers before that, where we had a lot of success. So we decided to create one group of musicians per month. And we would get that group together. We would have them rehearse a bunch of times. And then we would schedule concerts in close succession (at various locations selected by the community via an online survey).
We were as far south as Meadville and Titusville and we did a bunch of concerts in North East. You're looking at 500 to 800 people at each of those concerts, despite a nasty run of really hot weather in July and a couple of shows that just got dumped on with rain. There's an amazing video of our brass group playing "Stars And Stripes" in Titusville in a downpour. And there's a flood all around the tent. And you see the audience in a field just getting drenched and they're just clapping along, having the time of their lives, and I think that really sells the fact that the people were excited to see any form of live music again. They came out and met us anywhere. And I really think that helped because each of those places we went we said, "Hey, we're coming to you. Would you consider coming to see concerts at the Warner Theatre next year?"
We're taking the lessons we learned from COVID and we'll be keeping them as a part of what we're doing, both with the outdoor free concerts this coming summer as well as staying on TV with other free concerts. I think it's a good gift for the community, and it just helps bring in even more audience members.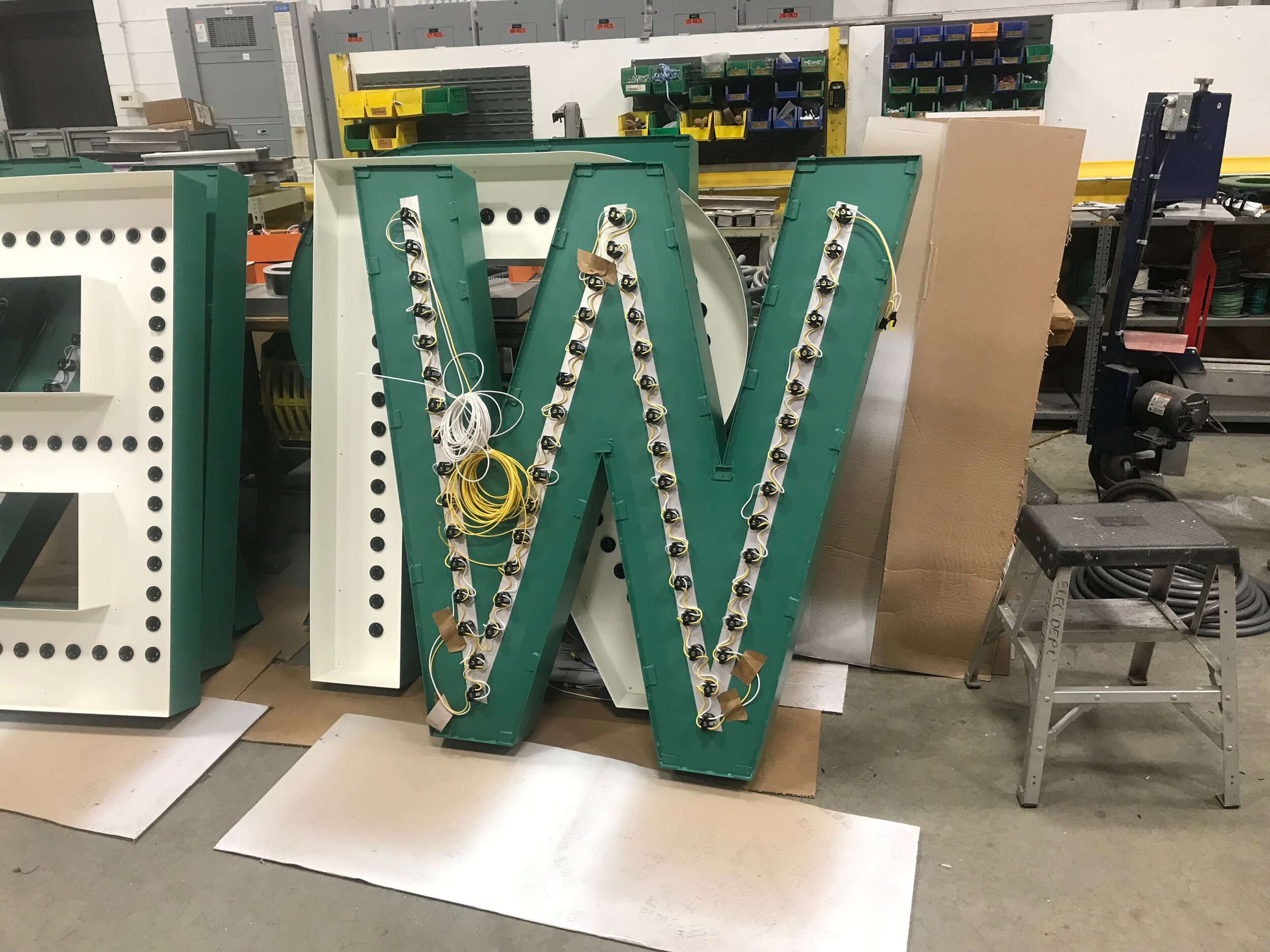 MS: Is there anything else you'd like to tell us in advance of the Warner Theatre's public reopening?
SW: If anything, I'd just like to get across how humbled and gracious we are to our audience that they stuck with us through shifting to the arena, canceling a season, going on television, coming back, and then having to pivot one more time. I think that they've proven their stripes as being the best audience around. I think it shows that we've always tried to treat our audience with transparency and honesty and be as kind as we can. But it can't go unnoticed how appreciative we are that they've stuck with us and I think they're going to be well-rewarded when they walk in and get to see what that new stage looks like. When that curtain comes up for the first time, you're going to have this beautiful new wooden shell on a deeper stage and no one's going to recognize it. It's going to look like you're looking at a brand new thing. It's a hard thing to describe until people can see and hear the difference, but man, are they going to be pleasantly surprised.
The Warner Theatre reopens on Sunday, Jan. 23 with the return of world-renowned concert pianist Emmanuel Ax, followed by "Music of the Knights" on Saturday, Jan. 28. Both events are sold out, aside from very limited single seats.
This interview has been edited for length and clarity.
Matt Swanseger can be reached at mswanseger@eriereader.com