Extra Days with Family at The Gathering at Chaffee's
Easy to get to from here, hard to leave from there
July 17, 2019 at 10:30 AM
Friday, Jul. 26 - 27
Some summer music gatherings, you feel like a guest — and, you know, that can be cool.
Others, you feel like a stranger — and that can be cool, too.
But then there's The Gathering at Chaffee's: one of those rare, long-established, small-but-stellar festivals where, within short order of arriving, you don't feel so much like a guest or a stranger, but more like a friend, or a neighbor, or even a part of one big, little family.
One big-little, dance-happy, musically-mind-blown family.
This year marks the 39th annual Gathering — known simply as "The Party" to those closest to it — making damn close to four decades' worth of goodness at those intimate festival grounds (the Chaffee family's Girard property, that is) one of lots of reasons to get into high spirits and get down.
"Chaffee's is a smaller festival, so the vibe is more intimate than most — like a backyard barbeque," Ryan Bartosek, the Gathering's head talent buyer, told us recently.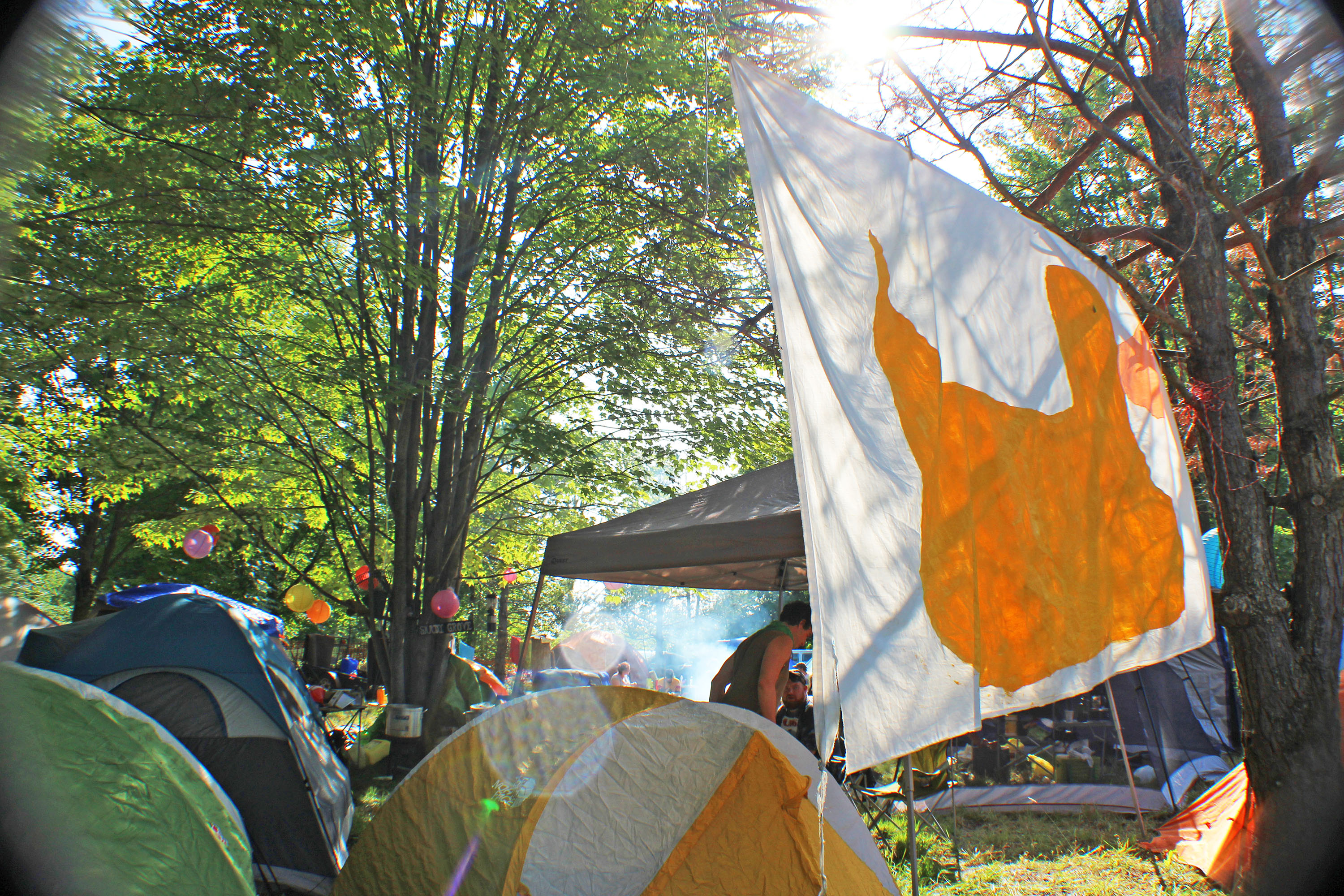 The soundtrack to this year's party is, as always, not so small, and really pretty on-fire: Chestnut Grove, Litz, Mungion, and headliners Spiritual Rez all bring the Gathering's Main Stage to life on Friday, and the more-than-ample mainstage grooves continue all day and night Saturday with Eric Brewer & Friends, The Fritz, Joe Hertler & The Rainbow Seekers, and Magic Beans closing out Saturday night, along with eight other groove-inducing local and regional bands throughout the weekend.
As always, that's not even close to all the Gathering is putting on the table. The Chaffee's Side Stage and the more newly-established Freddy Greco Stage are also busting at the seams with area talent: bands like The LEC, Acid Cats, Matty B, and Teddy Rankin can be caught about those spots (respectively) on Friday; and, on Saturday, Gathering-goers can check out Dirty Blanket, Claire Stuczynski, The Honest Mistakes, TK Blues Company, and, for anyone into doing the whole early bird thing, there's more — with the music starting at 11:30 a.m. and running for 13-and-a-half more hours.
And it's not just Friday and Saturday this time around. As previous years saw an unofficial early audience, "this year, we're allowing people to come on site on Thursday" Bartosek explained. For an extra fee of $20 fans can catch a Thursday night set from Perkiomenville rockers Chestnut Grove — a don't-miss presence in the region's live-music world, playing a special, extra appearance.
As far as know-before-you-go pro tips, Bartosek offered this: "People should definitely not miss Joe Hertler & The Rainbow Seekers. That band is a feel-good dance party! Also, Magic Beans and Litz are having a huge summer and are blowing up, people should be catching those bands whenever possible."
And one more thing: "People definitely need to remember to bring garbage bags," he noted when asked what guests tend to forget.
Chaffee's: Easy to get to from here. Hard to leave from there. One sweet, sweet Gathering indeed.
— Ryan Smith
Friday and Saturday (Early Bird tix available for Thursday) // 8296 Mill St., Girard, PA 16417 // thegatheringatchaffees.com