Fire Damages Titusville's Town Square Complex, Blue Canoe Brewery
The local brewery is seeking help to find the funds necessary to reopen.
March 19, 2015 at 6:55 PM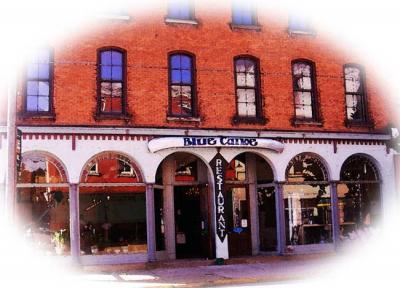 Disaster struck in Titusville on Wednesday. The city's historic Town Square Complex suffered heavy damage after a fire raged that required firefighters from more than a dozen departments in Northwest, Pa., according to a report from the Erie Times-News. The blaze started after a fire that was originally believed to be put out in a neighboring building the night before rekindled, leaving the complex in dire condition.
In addition to hosting several meetings, the Town Square Complex is the home of The Blue Canoe Brewery, which was forced to close indefintiely due to the damage, despite some initial hope that the establishment owned by Bill Zimmer and Jeremy Potocki avoided the majority of the fire. A message was posted to Blue Canoe's Facebook page that operations have been closed for the time being, leaving 27 employees without a job until enough funds can be raised to reopen the brewery.
While insurance will help with the cost, the people behind Blue Canoe are looking for some additional help to cover all of the costs incurred by the fire. The tight-knit brewing community has already shown its support on social media, with Lavery Brewing Company and The Brewerie at Union Station taking donations that will go to the Blue Canoe rebuilding effort.
[Update per Erie Ale Works Co-owner Jeff McCullor: Blue buckets have been handed out to all of the local brewers, including Voodoo Brewery, Erie Brewing Company, Timber Creek Tap & Table, Sprague Farm and Brew Works, and Erie Ale Works. Donations can be made at all of them.]
In addition to donation buckets, a GoFundMe page has been started to benefit the brewery, with a goal of $20,000 that will be used the cover the cost of damages to both the space and equipment necessary for the brewery and kitchen. As of the writing of this post, the Emergency Fund had raised $2,845 in nine hours, but there is still a ways to go to meet the end goal. Anyone looking to donate to Blue Canoe's Emergency Fund should head to the GoFundMe page to support the local business and its employees.