Folk Legend Gordon Lightfoot Takes to the Warner Stage
One of Bob Dylan's favorite songwriters comes to the Warner Theater.
March 18, 2015 at 5:45 AM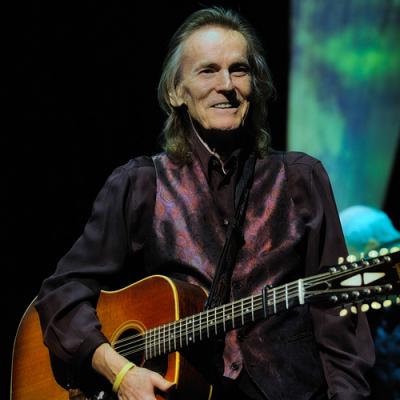 When Bob Dylan calls you one of his favorite songwriters, you've made it big. Gordon Lightfoot earned more than just Dylan's admiration, as the Canadian musician helped popularize the folk-pop movement in the '60s and '70s, earning the status of international star.
At 76 years old, Lightfoot isn't slowing down any time soon, as the 2012 Songwriters Hall of Fame inductee is currently on tour, bringing his music to the masses, which includes a March 21 stop at the Warner Theatre. And the veteran musician won't suffer from a lack of songs to play, given the numerous hits from his lengthy discography, including "Sundown" and "If You Could Read My Mind."
And of course, there's always "The Wreck of the Edmund Fitzgerald," a song that Erie Reader Editor-in-Chief Brian Graham called "the greatest Great Lakes ballad ever to hit the charts." It may not be quite up there with Dylan's testimonial, but Lake Erie is pretty serious business in Northwest Pa.
Dylan once opined that he wished that Lightfoot's songs "would last forever" when he listened to them. The show at the Warner won't last forever, but you'll still be treated to a night of Lightfoot's memorable music from the creator himself. – Alex Bieler
8 p.m. Saturday, March 21 // 811 State St. // erieevents.com