From the Editors: Cold air, warm hearts
January 30, 2019
January 30, 2019 at 9:00 AM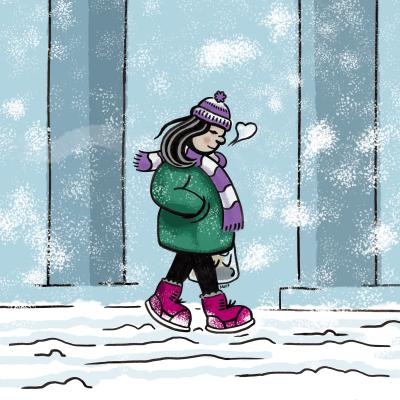 Love is in the air, and so is the wind chill. There are positives and negatives to this of course. As Valentine's Day approaches, the new holiday season comes into full view. It's easy to see how some could find this trend irritating. But since it's the end of football season, we suppose clear eyes can't lose.
If you feel you must guard yourself against the acquisition of unwarranted influence, whether sought or unsought, by the love-industrial complex, you're probably not alone. Even those fortunate enough to be in functioning relationships often roll our collective eyes at the forced romanticism of Valentine's Day.
Love itself, though, is a many splendored thing. There are numerous options if you're finding yourself feeling more Splenda than splendored. Why not try out a nice romantic dinner? In this issue, Cara Suppa takes her own trip to Italy and enjoys an evening that would make Steve Coogan and Rob Brydon proud. Winner of the Best of Erie award for Best Romantic Restaurant, Mi Scuzi is sure to be a top date spot in the next few weeks. For dessert, why not have the low temperatures work in your favor, as Matt Swanseger can explain to you as he details the unique process of making ice wine over at Mazza Vineyards in North East. The delectable sweet indulgence is only attainable in certain conditions like we have in Erie County. Swanseger continues to live La Dolce Vita as he checks in with a few massage therapists and spas around town, perfectly apt for a couples outing.
Love lifts us up where we belong. Belonging can mean a great many things, and doesn't have to be dictated by your immediate surroundings. Erie City Councilwoman Liz Allen takes to the streets of downtown Erie to talk to people who spend a majority of their time there. Some are currently experiencing homelessness, and some may just need a warmer place to stay. In a moving piece with a personal touch, Allen makes a few friends along the way.
All you need is love, like the song says. There are countless songs about love. Nick Warren wanted to find some of the best, and enlisted over a dozen local musicians to create a kind of mixtape, whirring with reasons why those songs were chosen.
Warm feelings are all around, sometimes we just need to notice them.