GAA Award Winners Announced
And the winners are...
July 16, 2012 at 11:27 AM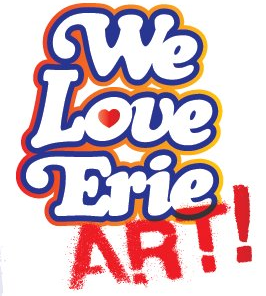 Earlier this morning at the expERIEnce Children's Museum, Pennsylvania First Lady Susan Corbett announced this year's recipients of the Governor's Awards for the Arts. For the very first time in the 32-year history of the event, the awards will be presented in Erie - on Thursday, September 20, 2012 at the Warner Theatre.
Leading off the lineup of luminaries who'll be visiting Erie on that day to collect their awards is architect Peter Bohlin, recipient of the Distinguished Arts award. Tom and Susan Hagen will be honored with the Patron award; Bruce Katsiff of the Michener Arts Museum will be honored with the Arts Leadership & Service award; Susan Hale Kemenyffy will be honored with the Artist of the Year award; and the Philadelphia Mural Arts Program will be honored with the Arts Innovation award.
A press release from the Pennsylvania Council on the Arts stated that "The Governor's Awards for the Arts are Pennsylvania's most prestigious arts awards, honoring individuals, arts organizations, and patrons who have made significant contributions to the advancement of the arts in the state." Accordingly, past award winners include a list of notable personalities like Bill Cosby, Michael Keaton, Patti LaBelle, Del McCoury, Fred (Mr.) Rogers, M. Night Shyamalan, Jimmy Stewart, John Updike, John Vanco, August Wilson, and Andrew Wyeth.
For more information on the Governor's Awards for the Arts, visit www.WeLoveErieArt.com, find them on Facebook at www.facebook.com/2012pagovernorsartsawards, or search Twitter for the hashtag #ErieArt.