Gallabaloo Closes in on Erie
See you, Gallabaloo.
August 2, 2017 at 1:00 PM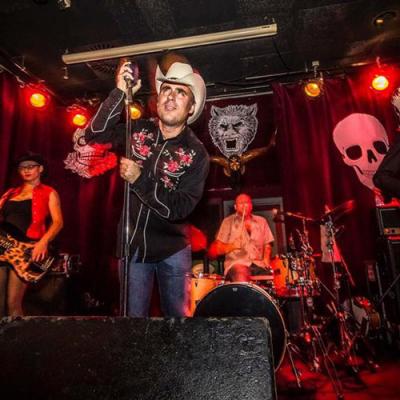 Saturday, Aug. 12
It started out as — and has remained — its own kind of music festival: a little country, a little punk-rock, a little psychobilly, and a little bluegrass, too.
That's the now-annual, one-day-only event known as Gallabaloo, and — with a fourth-year change-up that brings it to one of Erie's premier live music venues — it's coming for you (assuming you're into that kinda thing).
This year, the festival — which has moved from nearby West Springfield to the even-more-nearby Darcy's Pub & Grub on West 12th St. — features, as always, quite a tasty mix of a lineup: Whiskey Daredevils, Sean Patrick & the Newgrass Revolution, DredNeks, Rodger Montgomery, Ron Yarosz and The Vehicle, Bob Kellogg's My 3 Scum/The Coffin Bangers, Bootlegger's Bible Club, Matty B, Matt Texter and several other genre-spanning bands and performers from throughout the region and country.
"It gives everyone an opportunity to see a vast array of very high-caliber bands and be exposed to different styles of music that they might not know that they like," festival organizer Dan Biscoff told the Reader before the first Gallabaloo event a few years back.
And, with this year's venue change, "Darcy's has a lot to offer," he said recently, including non-stop music and dancing on two stages (indoor and outdoor), good grub, convenient parking, and, of course, just the right kind of ambiance.
See you, Gallabaloo.
— Ryan Smith
Noon // 3746 W. 12th St. // gallabaloo.com // $15