Gang of Thieves to Rock out the Rook with The L.E.C.
The Vermont band look to capture your attention with an explosive set at the King's Rook Club.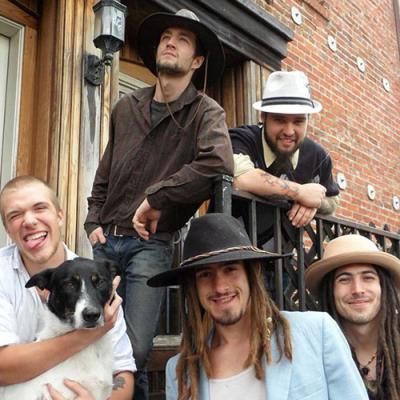 When Gang of Thieves comes to your town, the only crime that you'll end up reporting is that the Vermont band completely stole your attention. You can be one of the group's latest targets when the funky rock 'n' roll sextet busts into the King's Rook Club Saturday, June 6.
Be warned: Gang of Thieves is not a band for people looking for a quiet evening. No, this group is ready to get loud, which isn't very surprising when you consider the fact that the group's latest full-length album is called Thunderfunk. The gang mix together elements of grunge, funk, and classic rock into one eclectic, electric sound, making for one explosive and exploratory live set.
The Vermont rockers won't be alone on the night, as local hippie-hoppers The L.E.C. will add its own blend of funky tunes to the evening. The night will even feature some additional entertainment to complement the main show, as Oakkao and Liquid Nixon will provide even more music during the pre- and post-concert parties.
While the show is for members of the Kings Rook only, all it takes is a small fee to sign up and join the club. With Gang of Thieves and The L.E.C. playing together, it would be a crime to miss this show. – Alex Bieler
9 p.m. Saturday, June 6 // 1921 Peach St. // facebook.com/kingsrookclub