Gannon University's Schuster Theater Presents Pygmalion
George Bernard Shaw's classic play put on with the ending he intended. 
April 15, 2015 at 4:30 AM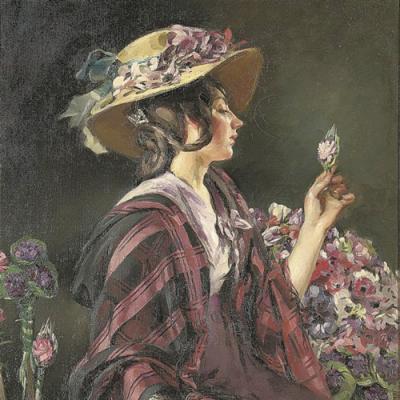 Before My Fair Lady, there was Pygmalion. While the Audrey Hepburn- and Rex Harrison-led Best Picture winner at the 1964 Academy Awards may be the most iconic adaption of George Bernard Shaw's 1913 play, some fans of the Irish playwright stick with the original due to the film's ending.
Now this Reader contributor is not in the business of dishing out spoilers, whether a production is one year or 100 years old, so you'll have to witness the differences for yourself when Gannon University's Schuster Theatre closes out its season with a two-week run of Pygmalion starting April 23. The Rev. Shawn Clerkin, a fan of both the film and the play, will handle directing duties for the season-ending production, one that he has high praise for.
"While the music and lyrics are near perfect, what makes me laugh are Shaw's own characters, lines, and speeches, which continue to instruct us about the power of nurture, the potential to change, and the importance of liberation from whatever stereotypes constrain us," writes Clerkin on the show's event page. "This is a play for the ages, and at my age, I can think of no better end to my bucket list season!"
Join the faculty, staff, and students of Gannon as they put on Shaw's influential commentary on women's independence to close of the Schuster season, and see just how the playwright intended for his play to end for yourself. – Alex Bieler
8 p.m. April 23-25, 30, and May 1-2, 2 p.m. May 3 // 620 Sassafras St. // facebook.com/schustertheatre