Gen X, Gen Why oh Whhyyyy??
Reflections on the deep-fried and flavorifically abundant post-facebook era indulgences of new-gen adolescents. The big-boys have vacuum-sealed the temple and dealt their decadent hand to red-trimmed, platinum-hazed corners all over the country. They've got it sooooo damned good. And they don't even know.
October 26, 2011 at 8:28 PM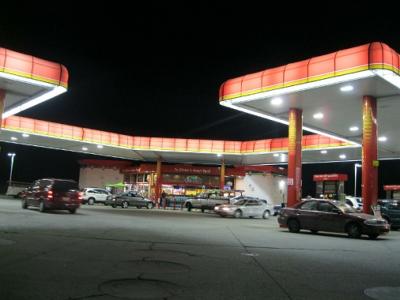 I wanna take this time to comment on a social travesty of epic proportions that shakes the very foundations of my moral outlook. I wanna take a second and surf the tides of the ever-changing fabric of our social and cultural framework. Of the view of our economy as our culture-mirror. Of the dramatic interplay of business and life, of the society laid bare, exposing the gunslingin' antics of our rootin'-tootin megacorps, as they cowboy their way into our hearts and lives, and amongst the pantheon of publicly traded economic titans. I wanna talk about blood. I wanna talk about enterprise. I wanna talk about...
Why the hell they didn't have a damn Sheetz when I was in high school?
We're talkin'  about  kajillion different flavors of coffee and battered, fried macaroni and cheese bites, nestled cozily on some well-lit corner. I'm talkin 'bout touch-screen computer monitors, with big-ass, tasty-looking pictures of all kinds of juicy, greasy, salty, tasty food, that not only guides me through it's delectable digital halls of taste, choice, and abundance, but that begs me: "Make another selection, baby. Touch that screen, big boy! And another topping! And another! Yeah! Just like...um...that." Ahem.
                                                              The promised land.
So, anyway, as I was saying... It's just sort of a social travesty, and at the same time, a wonderful victory of our economically dynamic culture... that these darned teenaged rascals get a Sheets.
 A high-tech manifestation of their every want and desire. Tailored laser-accurate to their overactively hormonal overly-sensitive and high-powered, space-age super-Ids. It's just sad that they hadn't worked that out yet when I was that age. It might have been fun.