Goodell's farmers' market closes today
It's the last market of the season in sunny Edinboro...
September 24, 2014 at 6:04 AM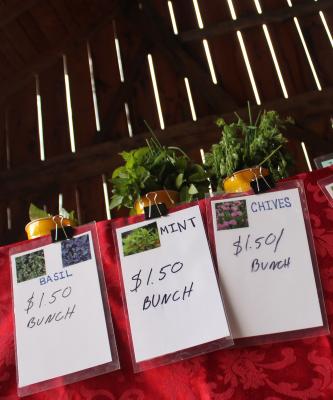 I love that I can take my kids into our backyard to forage for blueberries, growing where somebody long before us planted them.
We can walk down the block, and pick pretty, ripe pears right off a roadside tree.
And, just a little ways up the street from our home, each week over the summer and into the early fall, we've been able to reap the rich local bounty offered up at the Goodell Gardens farmers' market, which features farmers offering everything from free-range eggs to fresh-cut herbs to hydroponically-grown greens, as well as a range of locally-produced, earth-friendly goods.
At Goodell, today's our -- and your -- last chance to do that this season.
So, if you're interested in snagging some locally-grown goods -- and meeting the folks behind that food -- head on out to the garden.
The Goodell market is open from 3 to 6 p.m. For more information, give 'em a call at 734-6699.
Ryan Smith can be contacted at rSmith@ErieReader.com, and you can follow him on Twitter @RyanSmithPlens.