HANK?S STUDS and DUDS ? WEEK 2
Are this week?s studs last weeks duds? See who Hank thinks has the chance to put up big numbers and give your fantasy team a boost.
September 16, 2011 at 9:24 AM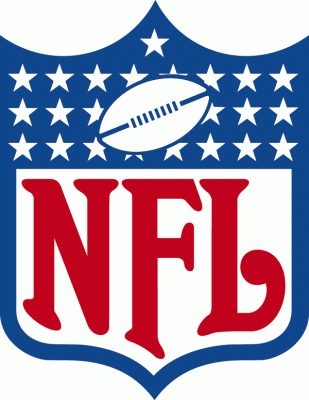 The opening week of the NFL season was one full of surprises and fulfilled expectations. I was not immune to the surprises as evident by my running back selections for last week, which included a late scratch for Arian Foster and a last minute 39-yard touchdown run by Cedric Benson. Let?s all remember that one week does not make your fantasy season. It's time to pick up the pieces and move on; after all, you have a fantasy league (or three) to win.
Chris Johnson struggled after missing most of camp and should have another down week when the Titans host the Ravens this Sunday.  Keep trotting your high draft picks out there though--you spent that early round pick on them for a reason.  Murphy's Law is prevalent in fantasy football too.  The day you park your workhorse on the bench is the day he goes for 180 and three scores.

The NFL has a way of course-correcting over time--at least we Browns and Steelers fans hope. There were a few gems available on the waiver wire this week but be careful not to be enticed by fool's gold.  Rex Grossman posted a monster week against the Giants at home, prompting many owners to snag him in their leagues.  I say Sexy Rexy will trend down as time goes on, and we should keep his career numbers in mind.  Odds are that he is not a candidate for a breakout season.

Look for these Week 2 plays:

STUDBall Throwers:

Ryan Fitzpatrick ? Four touchdowns and a 133.0 QB rating were lofty numbers for Fitzpatrick against the Chiefs last week, numbers that we likely should not grow accustomed to.  But feel free to trot him out against the Raiders on Sunday because the Raiders are less one Nnamdi Aosmugha and make too many mistakes on defense right now; thus, advantage: Buffalo and Fitzpatrick.

Matthew Stafford ? Stafford and the Lions cruised to a victory over the Bucs last week and should do the same at home against the Chiefs on Sunday.  300-plus yards and at least three more scores are in the cards again this week.  The Chiefs lost safety Eric Berry for the season and will not be able to hold this all-of-a-sudden fantasy superstar at bay.

Top 5Ball Throwers This Week:
Aaron Rodgers

Mike Vick

Matthew Stafford

Tom Brady

Philip Rivers
DUDBall Throwers:

Matt Ryan ? Matt Ryan laid an egg on the road against the Bears and should struggle again against the Eagles at home this week.  This game should be viewed as another bump in the road for Ryan whose long-term prospects remain high.  The Dream Team has top corners and did a great job hammering Sam Bradford and the Rams last week. Put Ryan on the bench if you have another option you can go with.

Eli Manning ? The Giants struggled on the road against the Redskins last week and should have trouble through the air against a Rams team that held Mike Vick to less than a 50-percent completion percentage.  The Giants will win this game and will win this game on the ground as the Rams D-line is showing some major vulnerability. Manning's arm will not be needed to guide the Giants to victory here, so I would go with a better match up if one is available.

STUDBall Carriers:

Peyton Hillis ? Pat Shurmur and the Browns will watch tape of last week's game against the Bengals and be sick after realizing they only had 3 yards rushing in three first quarter possessions. This is unacceptable. The Browns will give their horse the rock early and often against a Colts team shredded by a Houston rushing attack that was without their superstar.

Matt Forte ? Forte excelled at home against a Falcons team that was a popular preseason Super Bowl Pick.  156 total yards and a touchdown is production that any fantasy owner will take.  Forte gets a Saints team this week that allowed over 100 yards and two touchdowns on the ground to the Packers in Week 1.  Forte led the Bears in rushing and receiving and should post quality numbers once again.

Top 5Ball Carriers This Week:
Ray Rice

Darren McFadden

Rashard Mendenhall

Peyton Hillis

Adrian Peterson
DUDBall Carriers:

Pierre Thomas/Mark Ingram ? The RBBC blues are in full swing in New Orleans these days. I like either of these guys individually, but continue to shy away, not knowing which hot hand Sean Payton will roll with on Sunday.  I would never root for one of these guys to get hurt (as far as you know) but either guy going down would be a huge boon to the other's fantasy production.  Keep watching and not using either for the time being.

Marshawn Lynch ? Lynch will feel the brunt of a pissed-off Steelers defense looking to make amends to fans for a week one flop. This game will be the Steelers' home opener and look for them to pound the Seahawks into submission. Although a rematch of Super Bowl XL, this game will be no contest as the Steelers will get back on track.

STUDBall Catchers:

Brandon Marshall ? Marshall led all receivers with 13 targets last week as the Dolphins tried to keep pace with the Patriots on Monday Night Football. Watching that game, it was clear that the Fins want Marshall involved early and often and his target total is a testament to that.  Look for more of the same this week against the Texans.  This game has a similar feel to Monday night's where a shootout and an abundance of passing may be themes.

Jabar Gaffney ? Gaffney scored in the red zone last week and just missed on a long ball from Rex Grossman in the contest too.  It is clear that Grossman is happy to be reunited with his old Florida Gators go-to.  Gaffney is not a top option against the Cardinals but should yield production as a borderline number 2 receiver, especially in PPR formats. Gaffney could have a great year as a compliment to Santana Moss and Anthony Armstrong in D.C.

Top 5Ball Catchers This Week:
Andre Johnson

Vincent Jackson

Calvin Johnson

Mike Wallace

Larry Fitzgerald


DUDBall Catchers:

Steve Smith (CAR)? In most leagues, owners (rightfully) sat Smith last week only to watch him explode over Arizona to the tune of 178 yards and two scores on eight grabs. That was really an exceptional first game by Cam Newton, but a dose of reality may be on order for this week's game against the Packers.  The good news here is the Smith has been resuscitated and is once again a viable option.

Robert Meachem? Fantasy owners flocked to the waiver wire to grab a likely available Meachem this week.  Colsten is out for at least a month and Drew Brees will need his other receivers to pick up the slack.  I like Meachem this year but not this week against a Bears team whose strength remains its defense. The Bears held Roddy White to nominal numbers (8/61/0) last week and should do the same with Meachem, who, for the moment, looks like the Saints' No. 1 option downfield.

Finishing the Drive:

Week one exemplified the importance of actively managing your fantasy roster right up until kickoffs on Sunday. In one league I am in, an owner left Arian Foster in his lineup and lost his game by less than 5 points.  The salt in the wound here was that the team he went up against trotted Ben Tate out against him. Tate, of course, had the bulk of the carries and yardage for the Texans in their game against the Colts. If this passive owner would have sat Foster and started any of his bench players, he wins the week easily.

The moral here is that you should be sure to look at the active/inactive lists on Sunday morning. Available on most leagues sites, these lists show you who dresses and who is out for the week.  If you have a player that is an injury question mark, it is imperative to understand whether he is active and adjust your lineup accordingly.  

Also, there are always healthy scratches, whether for disciplinary or other reasons, that catch owners by surprise.  Don't be the owner that misses a late or unexpected scratch and loses their game because of it. One game is not a season, but it can make the difference playing or watching in the fantasy playoffs.

And don't forget to grab your Erie Reader here for next week's selections.  As always, you can check out Studs and Duds online at www.eriereader.com.

Good luck in Week 2.