HANK?S STUDS and DUDS ? WEEK 6
Get your fantasy team ready--Hank?s back with this week?s studs and duds.
October 16, 2011 at 12:00 AM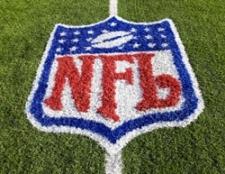 Back from a one-week (work-related) hiatus, Hank is here to get you and your fantasy team moving again.
It is already Week 6 and the BYE weeks are causing strain for fantasy owners across the board.  In one league last week, I saw an owner with all of their running backs on their BYE ? two Redskins, one Cowboy, and two Browns. Whether this was an oversight during the draft or this owner took the best running backs available, I couldn?t say.  But, this owner had a terrible fantasy predicament on his hands.
To patch together his lineup, this owner headed to the waiver wire and grabbed backs like Earnest Graham and Dexter McCluster to trot out onto the field. Although not world beaters, these two players are capable of respectable fantasy days. But not often enough to trust and they did not deliver for the Fork Lifters against my team last week.
In a case where the BYE week crippled an owner, one has to look back and wonder if the scramble to fill out a lineup was worth it. This owner dropped Hightower and Hardesty to make room for Graham and McCluster--one week band aids that did not do the trick. Not only did the Fork Lifters lose their game, they lost Hightower and Hardesty to the waiver wire.

Here is who I like in Week 6:

STUDBall Throwers:
Tony Romo ? Romo comes back from the BYE and certainly enjoyed the week of rest for his sore ribs.  He could not hide from any media scrutiny during the break and will look to put a complete game together on the road in New England.  And the rest did his Cowboy teammates good too. Miles Austin and Dez Bryant will line up together this week and Romo should be able to put up huge numbers against the league?s worst pass defense.

Josh Freeman - Freeman and the Bucs laid an egg against the 49ers last week and will need to find success to keep pace with the Saints on Sunday. New Orleans ranks in the middle of the pack in terms of passing yards allowed to opposing QBs. That rank drops significantly when considering passing touchdowns allowed. The Saints have allowed 10 scores through the air ? tied with four other teams at third in the league. With LeGarrette Blount a question mark and New Orleans ability to put up points, Freeman has to be productive this week.

Top 5Ball Throwers This Week:
Aaron Rodgers

Tom Brady

Tony Romo

Drew Brees

Cam Newton

DUDBall Throwers:
Matt Ryan ? No rookie wide out Julio Jones this week and Roddy White is gimpy with a bum knee to boot ? this could spell trouble for the stumbling Atlanta Falcons and Matt Ryan. Ryan gets the Panthers at home and Carolina sits in the middle of the league in passing yards allowed.  It?s hard to roll with Ryan right now ? he only has three TD passes over the last three weeks.  Unless the BYE week has you strapped at the quarterback position, I would sit Ryan until he gets back on track.

Ryan Fitzpatrick ? Fitzpatrick will have his hands full this weekend against a New York Giants pass rush that leads the league in sacks with 18. The Giants have only given up five touchdowns through the air and will be hungry at home after losing to the Seahawks last week.  Fitzpatrick has been a fantasy breakout this year, but he will have trouble getting in the end zone against the Giants.  The yardage will be there, but this should be a mediocre fantasy performance for Fitzpatrick this week.

STUDBall Carriers:
Ryan Torain ? This pick could be a DUD given Mike Shanahan?s propensity to roll with the ?hot hand? week-to-week. I don?t think so though. The hot hand in the last game belonged to Ryan Torain who has always been a Shanahan favorite. Now that he is healthy, fantasy owners wonder if they will ever see Tim Hightower again. I say trust Torain this week as his match up suggests a big performance is on tap. Torain gets the Philadelphia Eagles who are 30th in the league against the run, allowing over 140 yards a game.
Frank Gore ? Gore again found his wheels last week as he rumbled for 125 yards and a score in San Francisco?s romp over Tampa Bay. Back-to-back 100-plus yard games with a touchdown means Gore has righted his ship. Detroit is no slouch on defense, only allowing one rushing touchdown to date. The Lions do give up a lot of rushing yards though, averaging 115 rushing yards against per game.  If you drafted and have been patient with Gore, time to take advantage.

Top 5Ball Carriers This Week:
Darren McFadden

Adrian Peterson

Ray Rice

Fred Jackson

Matt Forte

DUDBall Carriers:
Arian Foster ? Sit Arian Foster if you dare.  You likely won?t have that luxury, but Foster and the Texans should struggle on the road in Baltimore.  The Ravens own the leagues second best rush defense, giving up just over 70 yards a game on the ground.  With Andre Johnson out, Baltimore can key in on Foster and make the Texans prove they can run the ball without their stud wide receiver on the field.  I doubt it.
Jahvid Best ? Jahvid Best had a great game on Monday Night Football against the Bears. Overall, he has had a great year for the Detroit Lions and fantasy owners alike. The Lions play at home, which should help Best again, but they face the upstart San Francisco 49ers, who are a surprise 4-1 under new coach Jim Harbaugh.  The Niners are fourth in the league in run defense, allowing only 76 yards per game on the ground. The eye-opener here is that San Fran has not given up a rushing touchdown yet this year.  Outside of a PPR format, Best should find your bench this week.

STUDBall Catchers:
DeSean Jackson ? DeSean Jackson has been a Redskin killer during his short career. He has three long touchdowns in his last four games against Washington - strikes from 35, 57, and 88 yards. He will look to continue this trend against a better Redskins pass defense, currently ranked eighth in the league. Jackson has 410 yards and two scores on the young season and should add to those totals against a divisional rival that he has a great history against.
Miles Austin ? We haven?t seen Austin since his Week 2 injury and that is likely good news for fantasy owners and the Cowboys alike.  We?ll know right away if the hamstring issues are behind Austin as the Cowboys will need to put points on the board to keep pace with the Pats in Foxboro. This game smells like a track meet, so load up on your Cowboys and Patriots, taking special advantage of your rested Cowboys playing against a pass defense that hands opposing passing teams big yardage and touchdowns.

Top 5Ball Catchers This Week:
Calvin Johnson

Wes Welker

Hakeem Nicks

Mike Wallace

Greg Jennings

DUDBall Catchers:
Santana Moss ? The Redskins should lead with the run this week against the 30th ranked Eagles rush defense. Santana Moss should see his usual 8-10 targets in this game, but should also struggle against the vaunted Eagles cornerbacks. Philly has a top 10 pass defense for  a reason and Moss will not have enough room to roam to make that much of an impact in your fantasy league.

Percy Harvin ? We haven?t seen much from Percy Harvin this year. Harvin only has 18 catches through five games, including a season-low single grab in a week 5 romp over the Cardinals. The 150-plus yards rushing are definitely a bonus, but this guy has not found the end-zone in 2011. Fantasy owners drafted Harvin as their No. 2 wide receiver, and he is being dropped around leagues due to his lack of production. I don?t think we can give up on him yet, but Harvin is hard to trust right now.

Finishing the Drive:
There still is a long way to go in the fantasy regular season.  Even the win-less teams in your league have the opportunity to turn things around and sneak into the post season.
It is hard to be in any fantasy league that only rewards the playoff winner.  Every year, I see an owner that nearly runs the table in their league?s regular season, only to fall on their face in the playoffs and walk away without anything. These ?all-or-nothing? formats neglect to reward teams that draft and manage well. 
A suggestion is to build into your format some sort of regular season ?winner.?  Whether it is for the best regular season record or a scoring title, some of that cash prize should be awarded to the team who is the tops from September to December.

Good luck in Week 6!