HANK?S STUDS and DUDS ? WEEK 7
It?s Week 7, which means most leagues are beyond the halfway point. Hank?s here to guide you through the week to ready your fantasy team for battle.
October 22, 2011 at 4:02 PM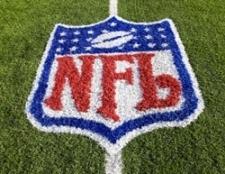 Completing the seventh week of the NFL regular season means we are beyond the halfway point in your standard playoff leagues. Every week is an important one and hopefully, you have survived the onslaught of injuries coupled with your BYE week absences.
Looking back, Week 6 showed that Stud pick Josh Freeman did exactly what he needed to do against division rival New Orleans. Freeman?s 300 yards and 2 scores were enough to keep him on fantasy rosters as a viable option this year.  Owners would like to see more consistency from the big quarterback, but Sunday was definitely a step in the right direction.
A Week 6 miss was Miles Austin. Austin did not have a horrible game, but failed to blow the doors off of anybody at the same time.  His seven grabs for 74 yards were pedestrian for both the Cowboys and fantasy owners alike. The time off due to the hamstring injury, along with a BYE week, gave Austin some rust that he needs to work off. But his longer-term prospects remain high.

Look for these plays in Week 7:

STUD Ball Throwers:

Sam Bradford ? Sam Bradford should be good in a spot start this week.  Bradford had a tough task on the road against the Super Bowl champs on Sunday but had a respectable day throwing for 321 yards. The Rams will have to throw the ball against the league?s number one rush defense in Dallas.  I don?t expect a superstar performance here, but Bradford should do enough to get you through a Brady or Vick BYE week.
Colt McCoy - Another option to use during the BYE week may be Colt McCoy.  McCoy had a decent game in Oakland this past Sunday, throwing for 215 yards and two scores while protecting the ball.  He should be able to match or top those numbers against the 23rd ranked Seahawks? pass defense at home this week in what should be a respectable spot-start for your team. 

Top 5 Ball Throwers This Week:
Aaron Rodgers

Drew Brees

Matt Stafford

Ben Roethlisburger

Cam Newton
DUD Ball Throwers:

Jay Cutler ? Cutler shredded the Vikings on Sunday Night Football to the tune of 267 yards and 2 scores as the Bears cruised easily. A tougher task is on tap traveling to Tampa Bay and facing a defense that harassed Drew Brees for three interceptions this past week. Cutler should throw for decent yards, but the scoring may be harder to come by on the road.

Cam Newton ? Newton has just about sewn up his Rookie of the Year award with his play so far this season.  He is fourth in the league in passing yards and is tied with the top NFL running backs with six rushing touchdowns - pretty darn good for the rookie.  I think Newton?s 25th ranked 78.3 passer rating comes into play this week when the Skins come to town. Washington is a Top 10 pass defense and has held opposing quarterbacks to a lowly rating of 72.

STUD Ball Carriers:

Chris Johnson ? I am going to roll with Chris Johnson coming out of his BYE week. Johnson has a tough task at home against the stout Houston Texans defense. The Texans rank 12th against the run, as Wade Phillips has turned Houston?s defense completely around this season. Johnson is starting to get back on track with his lengthy holdout behind him and his legs now under him.  Look for Chris Johnson to be a superstar the back half of the year against a softer schedule.  Grab him in your league if another owner is willing to part with him. 

Rashard Mendenhall ? Mendenhall silenced the critics on Sunday with his 23 for 146 and a score performance against Jacksonville on Sunday. I expect more of the same from Pittsburgh this week. The Steelers love to run the ball and use Big Ben in the play action.  The Cardinals give up 120 yards rushing a game and even with the BYE week, are tied at worst in the league allowing eight rushing touchdowns to date.

Top 5 Ball Carriers This Week:
Darren McFadden

Matt Forte

Ray Rice

Adrian Peterson

Michael Turner
DUD Ball Carriers:

Maurice Jones-Drew ? Like Foster last week, MJD has the tough task of facing the Ravens this week on Monday Night Football. The Ravens bottled up Foster (15/49) and should do the same against Jones-Drew, a running back featured in an offense that does not have a prolific passing attack. This should be routine for the Ravens to key in on Jones-Drew and stop the run first and foremost.  

Beanie Wells ? Wells should be in for a down week, facing an improving Steelers squad at home on Sunday. The Steelers allowed Maurice Jones-Drew to rack up 96 tough yards against them, but it took 22 carries to get there.  I do not see the Cardinals being that committed to the run when they welcome the Steelers to town for a Super Bowl XLIII rematch.  

STUD Ball Catchers:

Jimmy Graham ? What?s not to like about a Tight End with Wide Receiver numbers? Jimmy Graham has become a favorite for Drew Brees and leads the NFL with 37 targets over the last three weeks. Over that period, Graham has caught 25 balls for 385 yards and a score - truly elite production out of a soft fantasy position. I like Graham at home against a Colts pass defense ranked in the lower half of the league.

Nate Washington ? Not often will you see two Titans in the Stud category for any given week, but Nate Washington is quietly having a great season for Tennessee. Washington is tied for 18th in the league with 28 receptions and should add to his touchdown total against Houston this weekend. Since the loss of Kenny Britt for the season, Tennessee has looked to Washington to be there No. 1 receiver. Houston is better against the pass this year but still ranks in the middle of the pack - advantage Nate Washington in a nice BYE week start on Sunday.

Top 5 Ball Catchers This Week:
Calvin Johnson

Roddy White

Greg Jennings

Mike Wallace

Dwayne Bowe

DUD Ball Catchers:
Vincent Jackson ? Jackson could have a down week traveling east to play against the tough New York Jets? corners in Cromartie and Revis. The Jets are a Top 5 pass defense right now and have been very strict in defending opposing passing attacks.  Outside of a PPR format, it will be hard to expect a big game from Vincent Jackson this week.
Reggie Wayne ? It?s clear that Reggie Wayne misses his buddy Peyton Manning this year. Wayne is on track for career lows in the receiving game and a missing Manning is likely the reason. Wayne still ranks 20th in the league with 27 receptions, but only one touchdown through six games is very lackluster. It?s time to treat Wayne only has a number two receiving option at best.
Finishing the Drive:
With the front half of the fantasy season behind us, it?s time to sneak a peek at your league?s standings. Most 10-team leagues allow for six teams to creep into the post season, where anything can happen. Even if a possible BYE week in the first round of the playoffs seems out of reach at this point, keep tabs on what your team needs to do to get their foot in the fantasy playoff door.
The team that comes away with your league?s title will correlate well with the teams that are hottest in the NFL at that time of the year. For this reason, the fantasy playoffs are like starting a new season, and there is no reason to think you cannot win your league - all you need is that chance to be the better manager come playoff time.

Good luck in Week 7!