Have Yourself a Very Erie Christmas
Keeping it local this holiday season
December 7, 2016 at 3:45 PM
By now, you probably know how important it is to "shop small." A successful small business community is the keystone to a burgeoning local economy. While online giants and big box stores gobble up the lion's share of profits, it's easy to forget about some of the great gifts available right here in town. By buying locally, you can literally put money in your neighbor's pocket (note: always check with your neighbors to make sure this is okay with them first).
Here are a few made in Erie gift suggestions to keep Santa's local workshop open.
Here's a way to think of it: Christmas is about giving, right? Why not double your giving by spending your hard-earned money locally. That way, you're giving twice. And that's giving a hoot.
Here are a few made in Erie gift suggestions to keep Santa's local workshop open.
ReCAP Mason Jars
Repurpose a household item for dozens of creative uses with ReCAP. Founded by Erie native Karen Rzepecki in 2011, ReCAP designs and manufactures unique attachments that fit Mason jars. That might not sound like the most exciting thing at first, but they've really made it into an art. These innovative lids will inspire creativity among hard-to-shop-for parents and college students, alike. The much-loved jar now has a million uses in the kitchen and around the home. ReCAP offers a new fermenter attachment that helps you pickle vegetables and even brew beer. Go for the full effect with "The Art of Aperitivo" gift set, which has everything you need to host your own Italian happy hour. For the younger crowd, kits let kids turn jars into bug catchers (complete with storybook written by Mary Arete Moodey).
Price range: low to medium
Where to get it: online at masonjars.com, and at various retail locations around Erie (masonjars.com/find-a-store/)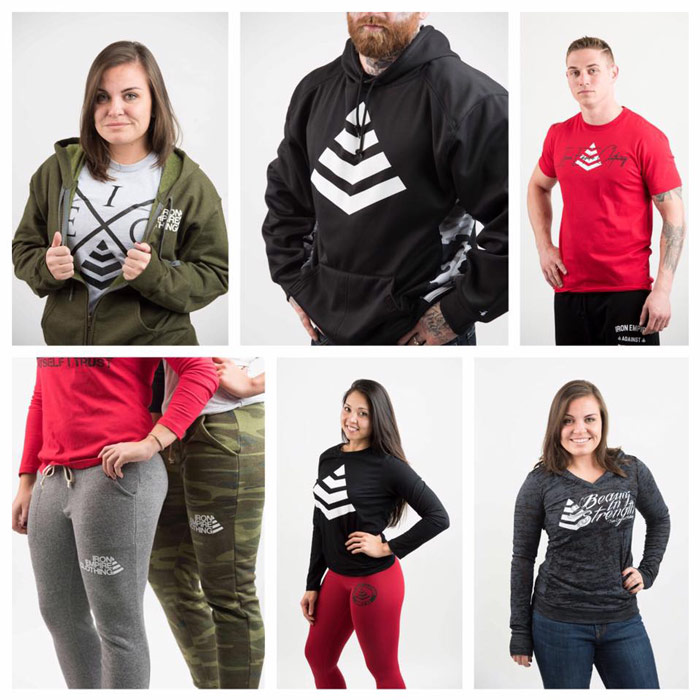 Iron Empire Clothing
Having recently moved to a larger storefront downtown, founders Jamie and RJ Messenger are expanding their empire. The couple started Iron Empire as a small side business, but then a few of their t-shirt designs caught on like wildfire. Fast forward a few years, and you're now able to dress yourself from ankles to skull in their eye-catching designs. Their logo is iconic and immediately recognizable (imagine a Wi-Fi icon after the Incredible Hulk bent it like steel bars). The company sponsors many athletes, while the brand champions strength of spirit as well as strength of body. Tough, independent phrases adorn shirts, hoodies, beanies, and sweatpants – all perfect for workouts or winter.
Price range: low to medium
Where to get it: online at ironempireclothing.com or at 169 W. 14th St.
Chocolates, Cookies, and All Manner of Sweets
When it's time to stuff that Christmas stocking, do it right. What native Erieite wouldn't delight in a nice bag of sponge candy on Christmas morning? Chocolatiers like Romolo, Stefanelli's, and Pulakos have a huge variety of delectable confections. Get a tiny handful of treats for a small secret Santa gift, or go for a large box of sweets for the sweet person in your life. While it's a little tougher to find figgy pudding and sugar plums these days, there's no shortage of other ways to satisfy your Christmas cravings. Shops like Ye Olde Sweet Shoppe, Icing on the Lake, the Magic Cookie Company, Art's Bakery (not to mention independent vendors like Michelle "The Cookielady" Chylinski) have oodles of mouth-watering baked goods that Santa can enjoy with a nice glass of Meadow Brook milk by the chimney.
Price range: low
Where to get it: all storefronts mentioned, along with many more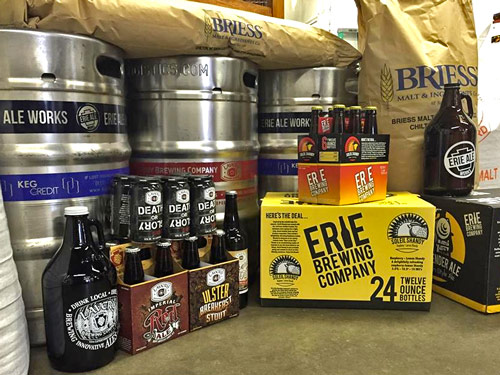 Pennsylvania's Potent Potables
What better way to get into the Christmas spirit than by getting Christmas spirits into you? For some people, beer, wine, and liquor are always welcome gifts. Grab a growler or a six-pack of a favorite local microbrew from great breweries like Erie Ale Works, Lavery Brewing Company, Millcreek Brewing Company, Voodoo Brewing, Erie Brewing Company, Blue Canoe Brewery, Sprague Farm and Brew Works, Timbercreek Tap & Table, and The Brewerie at Union Station.
Some places, such as Arundel Cellars and Brewing and Five & 20 Spirits and Brewing, make both beer and wine (with Five & 20 also offering locally-made whiskey and other liquors). On the wine front, there are plenty of local choices, as well. Between Erie and North East, you'll find Mazza Vineyards, Courtyard Winery, the South Shore Wine Company, Arrowhead Wine Cellars, Presque Isle Wine Cellars, 6 Mile Cellars, Penn Shore Vineyards, and Heritage Wine Cellars. Each business gives gift-buyers a wide selection of products, plus merchandise and special offers such as "mug clubs," which grant members year-long perks.
Price range: low to medium
Where to get it: all storefronts mentioned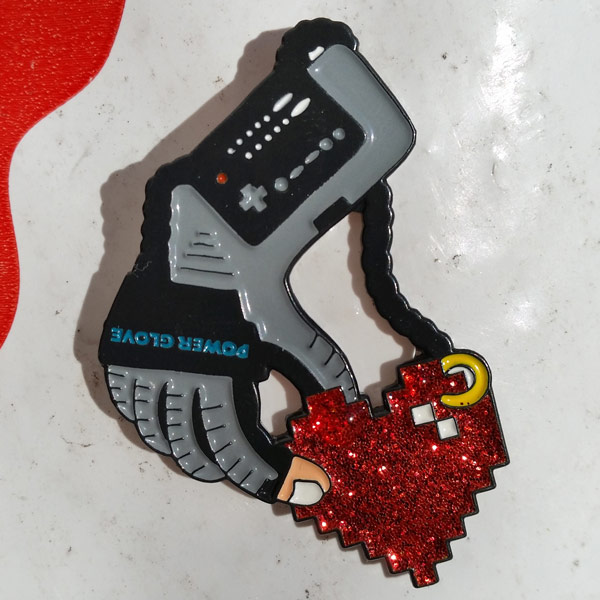 Kreeplord Enamel Pins and More
With a slew of custom designs to choose from, Kreeplord.com showcases a bevy of fun, weird collectible items. Run by Thomas Welch (one half of the local screenprinting company Leadhead Creative), the online store sells irreverent, pop culture-inspired enamel pins in limited quantities. The popular trend picked up steam on sites like Tumblr and Instagram. Beginning with custom embroidered patches, artists and designers from around the world started creating cutting-edge lowbrow art pieces. Check out the t-shirts and hats as well, drawing upon millennial favorites like Bob's Burgers and Rick & Morty. References also abound from the 1990s, with Seinfeld to Ren & Stimpy-inspired designs. Cult favorites like Sealab 2021 and Strangers with Candy also get the Kreeplord treatment.
Price range: low
Where to get it: Kreeplord.com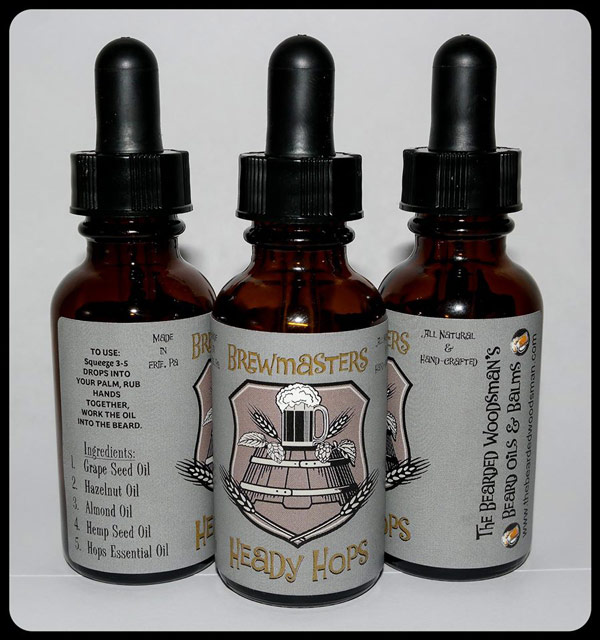 The Bearded Woodsman Beard Oils and Balms
Now here's a gift that even Santa Claus himself would appreciate! Christmas is a time when many men choose to start growing out their facial hair. The Bearded Woodsman has just the stuff to keep those furry faces lustrous and manageable.
The Bearded Woodsman has just the stuff to keep those furry faces lustrous and manageable.
Every scruffy gentleman knows that growing out that impressive man-mane often comes with itchiness and a sometimes unruly mess. Using organic ingredients like beeswax and shea butter, founder Dan Surma has cooked up a multitude of soothing balms and moisturizing oils. The secret to achieving a unique scent like "Campfire" (cinnamon bark, birch, and vetiver) or "Devil's Brew" (coffee, clove, and vanilla) could literally be right under your nose.
Price range: low
Where to get it: Moxi Hair Salon, Grasshopper, The Whole Foods Co-op, Artlore Studio, Earthshine Co., Time & Time Again, Bison Beer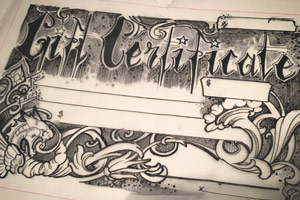 Gift Cards Galore
When in doubt: gift cards. The range is extreme. Does your loved one have an eye on some new ink? Almost every tattoo shop in the area lets you pay in advance. Need a little nudge for a nice night out? Get a gift card or gift certificate for your favorite local restaurant. From Graham's Record Store to The Juice Jar to the Keystone Armory, the world is your oyster. Just zero in on your loved ones' favorite local merchants and let them do the rest.
Price range: low to high
Where to get it: Ask just about any business.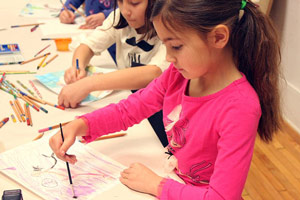 Passes, Tickets, and Classes, Oh My!
From the Erie Art Museum to the Erie Seawolves, memberships and event passes can make thoughtful and cherished gifts. Sports fan? Grab some tickets! Thrill-seeker? A Waldameer Park & Water World season pass can be an incredible bargain. Lover of animals? Perhaps an Erie Zoo membership will be the cat's meow. Try out an ExpERIEnce Children's Museum membership, available for all family sizes. The Erie Art Museum offers memberships, plus a wide range of classes for creators of all ages.
Price range: medium to high
Where to get it: online at any place mentioned, and at their various locations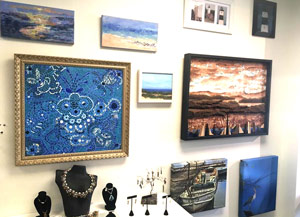 Local Crafts and Jewelry
If you've ever made it to a local craft fair, you know about the rich talent pool we have to draw from. It's a wide, wonderful market that's always expanding. Stop into locations like Artlore Studio to peruse and purchase all manner of local art pieces. Shop Glass Growers Gallery for handmade gifts that are sure to impress. Relish Studio & Gallery has a gorgeous selection, highlighting their unique style of beach glass jewelry. In addition to all the wonderful storefronts, there are plenty of independent creators out there who would love to be a part of your Christmas. Check the list below for a list of local artisans, or go to Etsy and "choose a custom location" known as Erie. You won't be disappointed.
Price range: low to high
Where to get it: around town and online
Check out any and all of the following locations in person and online! 
Beachcomber Lake Erie Beach Glass & Treasure Boutique - http://www.beachcomberboutique.com/ - Storefront at 3445 W 12th St. featuring works one-of-a-kind works by local artists.
Pointe Foure Boutique - http://pointefoure.bigcartel.com/ - Storefront at 1804 W 8th St. specializing in vintage clothing, along with locally made items.
Glass Growers Gallery- http://www.glassgrowersgallery.com/ - Storefront at 10 E 5th St. with a wide variety of handmade gifts, featuring the work of many local artists. 
Artlore Studio & Gallery- https://www.facebook.com/Artlorestudio - Gallery at 3402 W Lake Rd. featuring exclusively local fine art and gifts
Grasshopper - https://www.facebook.com/eriegifts/ - Erie's own "hipnique boutique" with two locations 2518 Peach Street and 2818 West Lake Road (W. 8th St)
Mod Apothecary - http://www.mod-apothecary.com/ - Storefront at 2580 W Lake Rd. featuring aromatherapy and beauty products for men and women
Relish Glass Studio & Gallery- http://www.relishinc.com/ Storefront at 3835 W 12th St. featuring handmade beach glass jewelry and more
Erie Apparel custom t-shirts and more - https://erieapparel.co/ Kiosk at the Millcreek mall until Dec. 30 featuring sharp, original erie-centric designs
Lighthouse Jewelers- https://www.facebook.com/LighthouseJewelers/ Storefront at 2230 W 8th St. featuring jewelry and other collectibles
Impromptu Gift Shop - https://www.facebook.com/impromptugiftshop/ Boutique at 1001 State St. (first floor) featuring clothing and collectibles
Monacella Massage & Kinesiology www.monacella.massagetherapy.com Location at 1001 State St. (second floor) with holiday gift packages available
Swine Dining spices and small batch rubs https://www.etsy.com/shop/swinediningspices
Ellie Ghost Handmade Jewelry- https://www.facebook.com/EGbeachglass/
Katie LeVan Artwork paintings and jewelry - https://www.etsy.com/shop/katielevan
Rags & Old Iron: The Art of Jennifer Terry - https://www.etsy.com/shop/RagsAndOldIron13
Amberella Gems jewelry- https://www.etsy.com/shop/AmberellaGems
Bison Hill Stonecrafts cutting boards and more - https://bisonhillstonecrafts.com/ 
Agatha & Emily jewelry- https://www.facebook.com/agathaANDemily/
Little Lotus Mama jewelry- https://www.facebook.com/littlelotusmama/
Blackwood Cottage: The Art of Jessica Stadtmueller dolls- http://www.blackwoodcottageart.com/
Sarah Whitman's Pottery - https://www.facebook.com/sarahwhitmanspottery/
A Touch of Whimsy by Pauline garden decor- https://www.facebook.com/ATouchofWhimsybyPauline/
Carol's Creations knit and crochet items - https://www.facebook.com/Carols-Creations-1541134749465054/
Strungout Designs jewelry - https://www.facebook.com/strungoutdesignsbyvickinewell/
LuvMonkeyBug handmade knit wearables and more- https://www.etsy.com/shop/LuvMonkeyBug
Marion Claire Stationery - https://www.etsy.com/Shop/MarionClaireStation
Sea Sprite Creations jewelry - https://www.facebook.com/seaspritecreations/
Once Upon My Shore sun catchers- https://www.facebook.com/onceuponmyshore/
Weed and Sons Woodworking Creations signs and more - https://www.facebook.com/Weedandsons/
ChyDezign jewelry and more- https://www.facebook.com/ChyDezign/
Dragonfly Lake Scents handmade soaps and scents- https://www.etsy.com/shop/DragonflyLakeScents
Goods of the Spirit mixed media- http://www.goodsofthespirit.com/
Karin's Kreations jewelry- https://www.facebook.com/Karins-Kreations-168009359881993/
KC Lane Designs - http://kclanedesigns.wixsite.com/giftshop
A Neck's Best Thing scarves and knit items- https://www.etsy.com/shop/ANecksBestThing 
Special thanks to the Made in Erie Marketplace, Parking Lot Palooza, and the Erie Day School Artisan fair for vendor inspiration. 
__
If you'd like to be added to this online list, contact Nick Warren at nick@ErieReader.com.